Last section of I-269 set to open Oct. 26, completing new loop around Memphis
DeSoto County's last segment of Interstate 269 opens Oct. 26, completing a seamless four-lane expressway from Tunica to eastern Shelby County.
Yes, it will provide a handy way for Jackson, Mississippi- and Nashville-bound travelers to bypass Memphis, but it's also viewed as an economic driver for North Mississippi.
Opening a 9-mile segment of I-269 east of Interstate 55 is expected to pave the way for the DeSoto countryside's continued evolution to residential rooftops and the commercial development that will inevitably follow, officials say.
County officials and developers won't know the impact until traffic counts and patterns become established, but they believe improved access could cause already robust growth to accelerate.
"We're just waiting on the rubber to hit the road and see who's out there," said Bennie Hopkins, DeSoto County planning director.
Developers are poised to transform raw land into commercial services at interchanges along the new section of highway. The DeSoto County Planning Commission has seen a couple of cases this year related to the project.
Hopkins called I-269's completion "a game-changer for us."
"Right now, probably 90 percent plus of that property is in agricultural-type zoning: farmland, rural-type zoning," Hopkins said. "We're just waiting for the traffic counts to come, waiting for the developers to come, that will probably make requests for rezoning based on what they're seeing."
The Mississippi Department of Transportation has scheduled a 10 a.m. ribbon-cutting ceremony Oct. 26 at the new Getwell Road interchange of I-269. The highway will open to traffic that afternoon, to ensure a safe celebration.
MDOT Commissioner Mike Tagert, who represents North Mississippi, said the completed road promises safety and economic benefits in addition to making life easier for commuters.
"This final segment we are about to open is the missing link of connectivity between multiple interstates and multiple states," Tagert said. "It's going to be what I think will be a really significant economic driver for that region in DeSoto and Marshall counties."
I-269's 25 miles in Mississippi cost $640 million to build starting in 2011. An uninterrupted interstate from Tunica to I-55 to Interstate 40 in Tennessee has powerful implications for the region's economy, Tagert said.
"That's very meaningful when you think about manufacturing, warehousing and logistics," Tagert said.
It also will make local roads safer and reduce wear and tear on roads associated with larger trucks.
 "We know that this new road is going to take the larger truck and freight traffic off many of the smaller corridors within the county, off county roads and city streets," Tagert said.
Under construction since 2014, the last section parallels Green T Road and Byhalia Road from I-55 to Mississippi 305, providing improved access to areas including Lewisburg and Bridgetown.
Interchanges at Getwell, Laughter and Craft are included in the section, and another interchange is on the drawing board at McIngvale Road in Hernando.
Hopkins said he expects development to take a deliberate pace.
"You won't see the Walmarts and Sam's and Costcos popping up right away. It takes time."
While service stations and travel centers are often the first to arrive at interstate interchanges, Hopkins said his office had received no formal requests or submissions for such development at interchanges in unincorporated DeSoto County.
In a planning commission meeting in June, residents questioned the types of development that could occur under a commercial rezoning sought by Barry Bridgforth for property at the I-269 Laughter Road interchange. Bridgforth agreed to exclude a number of uses, including truck stop, salvage yard and motor vehicle sales.
Boyle Investment Co. has been sitting on land at Craft and Byhalia roads for nearly a decade waiting for I-269, said Boyle executive vice president Cary Whitehead. The Hawks Crossing commercial development on the south side of I-269 is approved for uses including retail and offices.
Whitehead sees no immediate rush to develop approximately 70 acres, but Boyle wants to be ready when the area reaches critical mass that attracts retailers or office uses.
"We don't have any development plans for the site until we feel like there's sufficient residential population in place to support retail," Whitehead said. "The schools nearby are important because that will attract residential development, and the residential development has been continuing and I would call it good-quality residential development," he said.
Whitehead said the road could make the area more attractive to residents by reducing commuting times to jobs in Olive Branch, Collierville and elsewhere.
"To the extent that I-269 makes it easier for those residents to get to their jobs, yes, that will accelerate the growth," he said.
---
"This final segment we are about to open is the missing link of connectivity between multiple interstates and multiple states. It's going to be what I think will be a really significant economic driver for that region in DeSoto and Marshall counties."

– MDOT Commissioner Mike Tagert
---
Hopkins said the completion should provide benefits beyond the area surrounding the last segment. For example, it will make it much easier for residents in western DeSoto County to reach employment centers to the northeast.
DeSoto and its cities logged 1,392 residential housing starts last year, and "our trending we're seeing is those numbers are continuing to increase based on our permit activity," Hopkins said.
"We do see there's a lot of activity out in the Hawks Crossing area, and other areas as well, but that is a fast-growing area," Hopkins said. "Most of the infrastructure is already there for growth."
An I-269 corridor study dated 2013 laid out basic parameters for development along Interstate 69 west of Hernando and I-269 east of Hernando. It envisioned a town center or regional-scale commercial and business district at the Getwell interchange.
"Significant focus should be placed on preserving the rural village character of Lewisburg," it added, recommending a focus on residentially compatible amenities and services such as education, health care, retail and office/research facilities.
DeSoto County Supervisor Michael Lee said, "I think once the road is open, we will probably see development coming in. I think we're going to see some interesting things there, but I think it's going to be positive."
Referring to the area as "an empty canvas right now," Lee said whatever development is proposed, "on the county side, we're going to make sure it's positive and aesthetically appealing to our residents."
I-69 runs from Tunica to Interstate 55 at Hernando, where it turns north toward Memphis. I-269 picks up at I-55 and goes east through rural or suburban sections of DeSoto, Marshall, Fayette and Shelby counties until it reaches Interstate 40.
From I-40, it will follow Tennessee 385 to Millington and join back up with the future alignment of I-69.
Interstate 69, sometimes referred to as the NAFTA Highway after the North American Free Trade Agreement, is envisioned as a Mexico-to-Canada route through America's midsection.
From Hernando, I-69 follows I-55, I-240 and I-40 through Memphis and is proposed to run north to Millington parallel to U.S. 51.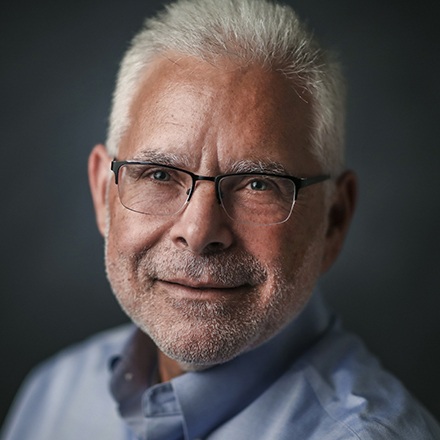 Wayne Risher
Business news reporter, 42-year veteran of print journalism, 34-year resident of Memphis, University of Georgia alumnus and proud father and spouse of University of Memphis graduates.
---