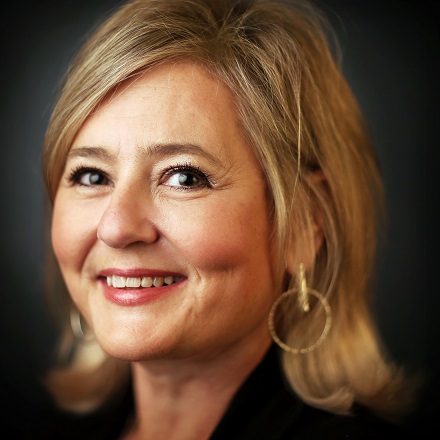 Daily Memphian
Jennifer Biggs
Jennifer Biggs is a native Memphian and veteran food writer and journalist who covers all things food, dining and spirits related for The Daily Memphian.
You can stay in your house shoes, but not your pajamas. You can take 10 minutes to straighten the kitchen, but you can't paint the baseboards. It's OK to work from your porch swing, but not from a pool float.
Working at home is new to most of you, but I've done it for years. I started when I was off work for back surgery and about half my former co-workers were laid off. I had to have a doctor's release to return to work early and working from home was a compromise solution he offered.
After a few weeks I went back to the office, but it was sad and disheartening with so many people gone, so I went back to working from home.
I work on deadline, a daily motivator; you don't miss too many of those and stay in this business as long as I have. It's the most efficient way to work for me, but I live alone and I know that makes it easier. Still, I made mistakes before I got it figured out, and there are things I could do better than I do.
I have tips for you below:
We're all working from home to quell a pandemic – unusual circumstances, to say the least. Right now it's hard for people to focus, and losing the routine of going to the office every day is yet another change in an uncertain world. This isn't a tip, just advice: Since we're losing that daily contact with people at a time when we're scared and vulnerable, find time every day to contact friends and loved ones.
Then accept a few things about working from home:
You're not going to get your pantry organized. That would take hours. But you might catch up on laundry, because you can work on that by snatching five or 10 minutes here and there.
If you have young children at home, they're unlikely to respect your work time. You might have to relax your screen time rules in order to have peace and quiet, and get back to them when the world rights itself. You might find it's easier to let your teenagers sleep half the day instead of arguing with them about why they have to stay home. If you do, give yourself a break. This is new to everyone.
You have to have a space. I use a laptop, a phone, a notepad and a pen, so I can work wherever and that's usually my favorite chair. If you need room to spread out papers or put up a desktop, make an office if you don't already have one. Use the dining room table, a kitchen island or whatever suits your needs. My chair faces my backyard and I look out French doors; try to find a place with good light just because it's happier and we all need that right now.
Now the basic rules of working from home:
1. Get dressed! Don't leave your bedroom until you put on clothes. Take off the pajamas, run a brush through your hair, and put on some comfy clothes. Make the bed. You might have good intentions of doing all that after your coffee, but you'll find that you start working as soon as you sit down.
2. Transition to office mode – whatever that means to you. I open the drapes and the front door to let in the light – my way of flipping the sign from closed to open – then feed the pets and make my coffee. When the coffee is ready, my work day starts. Within 10 or 15 minutes of getting out of bed, I'm working. The first thing I check is work email, and I'm in.
3. Be accessible. You have to answer the phone. You have to answer email. Your co-workers can't walk to your desk, but you have to be as available at home as you would be if you were in the same room. It's non-negotiable; don't be the weak link in your office chain. If you wear an Apple watch and you put everything on Do Not Disturb for the night, remember to take it off (this one still gets me some days).
4. Eat right. Some people say they snack too much when they work from home. I often find that I forget to eat at all, then it's 4 p.m., I'm ravenous and cranky and it's too late to eat without ruining dinner. Plan for meals, which is a little harder now than it was two weeks ago. But two weeks ago, you were still working in your office and I bet you didn't skip lunch very often or snack on cookies all day. Right now we have to take especially good care of ourselves and that includes getting good nourishment.
5. Know when to say when. Have a quitting time. If you're working with a team that has set hours, quit when they do. If you work independently, figure out how long you're at your best. Story by story works for me. When I finish one, I take a break before I start something else. I try to get outside if it's pretty, or get a small task done – something like loading or unloading the dishwasher. It clears my mind before I move on to something else.
And you need to schedule breaks, too. Stand up, move around, refill your water glass. Get outside for a few minutes. Stretch. Call a friend or if you have to keep it brief, text someone. Check Facebook. Move your body a little and stay connected, because isolation is good for tamping down a pandemic but not for lifting spirits.
Follow the simple tips and before you know it, you'll be used to working at home and when offices reopen – hopefully sooner rather than later, but most importantly, when it's safe – you might even miss it.
---