Shelby County
With fallout from coronavirus looming, MATA funding unlikely
For months, Shelby County officials have discussed, debated and dissected various ways the county can find the money to help fund the Memphis Area Transit Authority.
County Mayor Lee Harris campaigned on reducing poverty, which can't happen without access to public transportation, he has said.
And in September, Harris brought to the County Commission a plan to raise $10 million for MATA.
But days into Safer at Home orders for all of Shelby County as a means to slow down the spread of the coronavirus, Commission Chairman Mark Billingsley said MATA is no longer a priority. 
"Candidly, based on the most critical needs right now, I do not see MATA being an immediate priority. Unfortunately, the focus on that will shift to other critical needs right now," Billingsley said.
In early September, Harris proposed a plan that would raise $9 million for MATA through a $17 sustainability fee for addresses with a third vehicle, about 17% of the county. The remaining $1 million or about 1.5% of the county's budgeted capital improvement plan, would be used for MATA CIP projects.
---
---
The commission approved an ordinance awarding the CIP money, the first time MATA has gotten dedicated funding from the county. But the sustainability fee was a hard sell, especially for suburban residents, who don't get bus service.
Other ideas, including raising vehicle registrations by $20, were discussed before Billingsley relegated MATA funding to an ad hoc committee.
---
---
The committee held four public meetings across the county and got public input before the fifth meeting March 25 was canceled because of COVID-19.
---
---
There may have been a window when the commission could have approved a funding plan but it closed, Harris said.
"It probably closed, not when coronavirus hit, although coronavirus is probably the death knell of all this," he said. "It probably closed when we sent it to committee because it's real, real hard to get something out of committee and back in a position to be voted on. At least in my experience."
Now, with all non-essential businesses closed — including malls, many retail stores and entertainment venues — the coronavirus is having an impact on sales tax revenues and will likely impact property tax revenues, he said.
"And as local governments here and around the country realize that their revenues are going to be off, it is even more difficult to create the kind of momentum that would be needed to fund MATA at the level that was previously sought," Harris said.
---
---
When contacted, MATA officials declined comment until they could discuss the issue with county leaders.
Even commissioners who avidly supported funding MATA realize it may not happen as part of the upcoming fiscal 2021 budget.
Republican Commissioner Brandon Morrison is chairwoman of the commission's workforce development committee and has argued that one can't advocate for people to work and not provide a way to get to a job.
---
---
"I remain committed to working towards accomplishing that. It's important that we get the other municipalities onboard so that we can have nine votes," Morrison said about approving the funding. "Unfortunately, with the economic slowdown and the pandemic, this, I'm afraid, is going to have to take a back seat to health."
Commissioner Tami Sawyer, a Democrat, oversaw the ad hoc committee meetings with Republican Commissioner Mick Wright. Sawyer said because of the coronavirus, priorities have shifted.
Still, the need for residents to have access to public transportation isn't going away.
"I feel committed to doing something because once we get past COVID-19, we still have a county where half the people don't have the transportation they need," Sawyer said. "If anything, it's exposing the inequities in our world. And so, it doesn't make sense to say we're healthy now, let's go back to things the way they were."
Editor's Note: The Daily Memphian is making our coronavirus coverage accessible to all readers — no subscription needed. Our journalists continue to work around the clock to provide you with the extensive coverage you need; if you can subscribe, please do.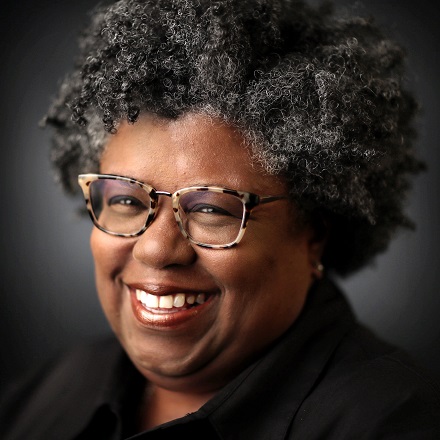 Linda A. Moore
Linda A. Moore covers education, South Memphis and Whitehaven. A native of South Memphis, Linda has covered news in Memphis and Shelby County for more than 20 years and was formerly a reporter with The Commercial Appeal.
---