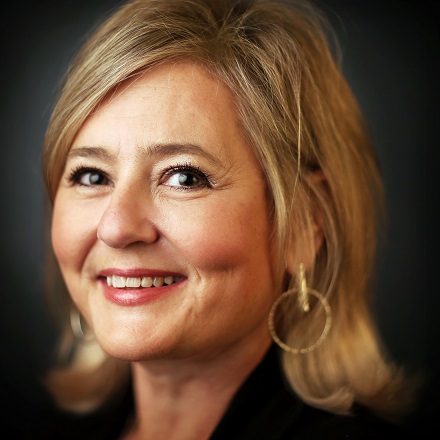 Memphians head off to World Food Championships
This is a big week for some Memphis cooks as they head south for the 7th Annual World Food Championships in Orange Beach, Alabama. Several will make the trip, included two first-place winners from last year.
Lisa Gwatney, who won in the steak category last year and went on to take the $100,000 grand prize in Bentonville, Arkansas in April, will compete in seafood. Tommy Shive of LBOE in Overton Square took first place in the burger category last year and he's going back to claim his belt again this year; Shive came in sixth in Bentonville.
"Just making it there was unbelievable," he said. "It was all the top cooks, the winners in their categories, and it was great."
To go to the WFC, competitors have to win in a qualifying event. Shive's team won in the old Best Memphis Burger competition, which is what landed them the spot last year. As a first place winner, he's guaranteed eligibility for five years.
Gwatney competes on Tuesday and Shive fires up the grill Friday in the four-day event. In the first round he'll compete using a sponsored product and the second is when he gets to show off his signature burger. He's mum on what it will be, though the recipe was submitted a few weeks ago. He said he needs to keep refining it, and besides, as in barbecue and other competitions, there's a bit of superstition about revealing too much too soon. And with about 1,500 qualified cooks, everyone is going up against good talent.
Shive's winning burger from last year was the Benedict burger, topped with bacon, a poached egg and Hollandaise sauce; you can find it on the menu at LBOE.
The winner from each of the 10 categories--bacon, barbecue, burger, chef, chicken, chili, dessert, sandwich, seafood and steak--will take home a $10,000 prize and qualify to compete in the spring finals. Best of luck to Shive, Gwatney and everyone competing from around the Memphis area.
Here are a few more events to add to your calendar. On Nov. 8 at Crosstown Brewing Co. in the Crosstown Concourse, it promises to be a great dinner with Erling Jensen cooking the food to pair with the brewery's beers. The six-course dinner is $85; reserve quickly by calling 901-763-3700.  
On Nov. 14, Felicia Suzanne's and Old Dominick team up for a four-course dinner with Old Dominick head distiller Alex Castle. I recently had the pleasure of meeting her and think this is also going to be a great dinner, with Felicia Willett's food and Castle's presentation of the distillery's products. It's $75 plus tax and tip; call 901-523-0877 for reservations.
There's more Old Dominick on Nov. 17, when chocolatier Phillip Ashley Rix, Whiskey Church Productions and Old Dominick team up for a chocolate and whiskey tasting  at the distillery. You'll get nine chocolates from Phillip Ashley Chocolates paired with nine whiskeys selected by Whiskey Church, a welcome cocktail, a tour of the facility with Castle, and a bottle of whiskey and some chocolates to take home.
It starts at 7 p.m. at 305 S. Front. Tickets are $125 and can be purchased at eventbrite.com.
On Nov. 18, the annual wine tasting and art show at Ave Maria Home is 2-4 p.m. There will be plenty of wine from Empire Distributors, art from more than 35 artists, and food from Coletta's, Dino's Grill, Italian Rebel, Pete & Sam's, Lucchesi's and more. Tickets are $35 and can be purchased online at avemariahome.org or by calling Lisa Bell at 901-405-3791.
Our next Bigg Friday Lunch is at Strano by Chef Josh, 518 Perkins Ext. on Nov. 16 at noon. The five-course menu is great: We'll start with lobster tots and fresh bread, move on to roasted butternut squash soup, then burrata ravioli with fresh basil, pasta alla Norma with chicken, and finish with Josh's carrot cake. It's $20 plus tax and tip. If you have PayPal connected to your bank account, there is no fee; if you use a credit card, there is a small fee. You need to enter the amount, which is $25.85.  The cost doesn't include alcohol. If you want a glass of wine with lunch, you'll pay for that at the restaurant. Looking forward to it! Go to paypal.me/biggfridaylunch to pay, which reserves your spot.
---