Update
News and Features
Lengthy list of bars to close at midnight; curbside will be allowed
One restaurateur says he's staying open anyway
The number of bars closing at midnight, July 8, has expanded greatly, as local officials worked late in the night on Tuesday, July 7, to refine the Health Department directive that erroneously omitted limited-service restaurants from the businesses they will temporarily shutter because of the coronavirus pandemic.
Tennessee does not have a designation for bars in its liquor-by-the-drink statute; there are restaurants and limited-service restaurants, among other venues such as clubs and caterers. Limited-service restaurants, now included the directive, are those where the gross sales of food amount to 50% or less of revenue – places that sell as much or more alcohol as food.
Also in the latest directive: Restaurants must start keeping the names and contact information of diners and 21 days of seating charts for contact tracing should it be determined there was a possible COVID-19 interaction during a diner's visit; these records must be maintained for 30 days.
Clubs, including country clubs, will also be closed unless they have a restaurant license. According to the Tennessee Alcohol Beverage Commission, these sites have club licenses: Chickasaw Country Club, Colonial Country Club, Memphis Hunt & Polo Club, Memphis Country Club, Ridgeway Country Club, University Club, VFW 7175 in Millington, and The Village at Germantown, a retirement community that has a bar. Golf courses at clubs do not have to close.
Breweries and distilleries can still operate to produce, but they can't serve on premises.
The Tennessee Alcohol Beverage Commission lists the following establishments as limited-service restaurants in Shelby County. (A few might already be closed.) It's not known if the Health Department will enforce the closure of places that are licensed as restaurants with TABC yet primarily operate as a bar or limited service restaurant. 
Alchemy
Blind Bear
Brewski's Sports Bar & Grill
Brookhaven Pub & Grill
Canvas
Cheers of Millington
Classic Hitz
Classic Soulz
Clicks Billiards
Crosstown Arts
Dan McGuinness Pub
Dru's Place
Flying Saucer Draught Emporium (Cordova and Downtown)
Fox & Hound
Hadley's Pub
Hammer & Ale
Havana Mix Cigars
Hi-Tone Cafe
Indulge Lounge
Knifebird
Love
Max's Sports Bar
Memphis Sports Pub
Mollie Fontaine Lounge
Murphy's
My Spot
Newby's
Rec Room
Rumba Room
Silly Goose
Stage 64 Lounge
Statuz Bar & Grille
TJ Mulligan's (Trinity, Kirby Parkway, Houston Levee)
Tavern 018
The Blue Monkey Midtown
The Bluff
The Pocket
The Pumping Station
Truth Night Bar
Whiskey Dick's (the name has changed to Whiskey Jack's)
WKND
Zebra Lounge
"I didn't expect to be on that list," said Nick Scott, owner of Alchemy. "Well, I mean, I don't know. I've talked to a lot of people. We're going to try to work with the TABC. Through the pandemic I'm sure we've sold more food than liquor. I think this formula is flawed.
"We got our PPP," he said. "I had 35 employees and now I have 18 and now they'll have to go back on unemployment.
"A lot of my regulars have reached out to me to tell me how much they appreciate what we're doing. We're all wearing masks, gloves, doing everything we're supposed to, all the while down about 65%. Now this."
Scott called after the first version of this story published to say he will not close Alchemy.
"What are we supposed to do? Lay off all my employees again? The big question is 'or what?' What's going to happen if we don't close?
"I really don't want to call anybody out, but there are obviously lots of places that are bars that aren't on the list. I don't want to name names, but everyone knows there are places that should close before me. This seems very robotic," he said.
"We're going to take a stand. We're staying open."
Bill Marchese is the owner of Hadley's Pub. "We might just focus on the food side of it, just for curbside. During the first shutdown, we focused on that. As a business owner, I made no money, but our servers were taken care of. Our customers supported us. Obviously we just reopened and have had live music which has helped, but it looks like that was a short-lived opportunity."
At Blind Bear Speakeasy, owner Jeannette Comans said, "Since COVID I have been operating and selling food as a restaurant so I'm trying to get in touch with someone who can help me get classified as a restaurant. So many places around me closed that I started selling a lot more food."
Other restaurants will have to close by 10 p.m. and diners will have to be out of the building by 10:30 p.m. All restaurants, including the limited services ones that are closed, will be allowed to continue curbside and delivery and don't have to stop at 10 p.m. Click here for the link to the current Shelby County Health Department directive.
 Editor's Note: The Daily Memphian is making our coronavirus coverage accessible to all readers — no subscription needed. Our journalists continue to work around the clock to provide you with the extensive coverage you need; if you can subscribe, please do.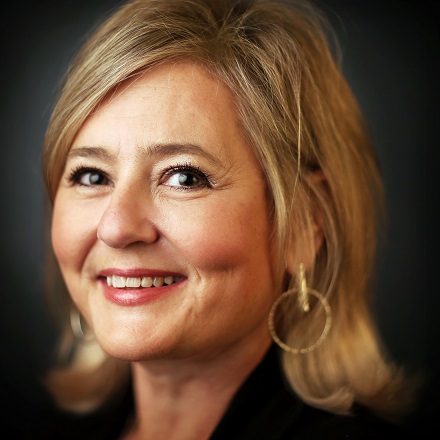 Jennifer Biggs
Jennifer Biggs is a native Memphian and veteran food writer and journalist who covers all things food, dining and spirits related for The Daily Memphian.
---