Second set of bar plaintiffs goes to court against Health Department; no ruling issued
U.S. District Court Judge Jon P. McCalla heard testimony from a group of restaurateurs seeking a temporary restraining order that would allow them to reopen their businesses, but did not issue a ruling July 27.
"This has the court's attention and it is a very serious matter," he said before the court's Zoom conference was closed.
---
---
The case comes on the heels of another one brought last week before U.S. District Judge John T. Fowlkes Jr. by another group of restaurants; both groups hold limited service licenses through the Tennessee Alcoholic Beverage Commission, which means at least 50% of their revenue comes from the sale of alcohol.
They were closed July 8 under Health Directive 8, issued by the Shelby County Health Department and now superseded by Health Directive 9 which took effect July 26 at midnight.
Plaintiffs' attorney Randall Songstad argued that the closed restaurants were following the protocols established by the Health Department before they closed and that they should be allowed to reopen and follow the rules that other restaurants — those that have full-service licenses — have to follow under the latest directive.
Full service restaurants generate less than 50% of their revenue from the sale of alcohol, though they may have a full bar.
Songstad established that his clients, among them three T.J. Mulligan's, Tavern 018, Brewskie's and Hadley's Pub, have suffered financially since being shuttered by the directive and that some will close.
"It's down to the point of how much longer we can hold out," said Lee Adams of T.J. Mulligan's.
Mike Nash, who owns Tavern 018, was specific about where that point is.
"I can probably make it another month," he said.
Hadley's Pub co-owner Rik Hale said his place could be short-lived too.
"If things continue in this manner, I don't think we'll see the fall," he said.
While any of the closed restaurants can provide takeout and delivery within the rules of the directives, only Hadley's Pub tried it after the July 8 closure and said it was quickly apparent it wasn't working this time around. Hale said with other places open near his Whitten Road location, his customers are going to them. Others said the small amount of sales wouldn't cover the cost of being open.
"I'd go broke faster," Nash said.
---
---
But the issue is public health, not the welfare of businesses, the county argued.
Shelby County Health Department Director Alisa Haushalter testified on July 20 that the county had about 16,500 cases; on July 27, she testified that number is greater than 19,000 with 262 deaths, and that in the past week, the county recorded its first case of a child who died with COVID.
(It was not mentioned in court, but St. Jude Children's Research Hospital and Le Bonheur Children's Hospital issued a statement on July 27 that said the child was positive for COVID-19 but asymptomatic and died from an underlying condition.)
It's not known when McCalla or Fowlkes will issue a ruling.
The hearing was held on the day White House COVID-19 task force leader Deborah Birx made a recommendation that all bars in Tennessee should close and that restaurants should limit indoor service.
Tennessee Gov. Bill Lee said he will not issue such an order, but Shelby County is one of six districts in the state with its own Health Department and therefore can make its own decisions. Birx's recommendation was not discussed in court, but McCalla asked David Sweat, deputy division director at the Health Department, a few questions about which restaurants were closed.
Sweat testified that when White House officials, including Rear Admiral Jonathan Mermin, were in Memphis the week before July 4, they suggested the bars be closed.
"One of the questions posed to us by the (Centers for Disease Control) was 'why are the bars still open?'" he said.
McCalla asked if they all were closed, and questioned whether their locations in the city played any part in which were closed.
Sweat said that the places that are closed are classified as limited-service restaurants by the state, as there is no classification for a bar.
"In my point of view, all the places that are bars should be closed," Sweat said.
But Songstad pointed out that restaurants with bars remain open and that he's seen no proof of correlation between the amount of food sales and the spread of COVID.
"Why not just shut down every restaurant with a bar?" he asked.
"It might come to that," Sweat said.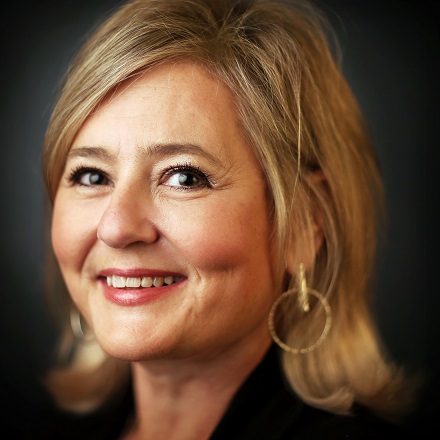 Jennifer Biggs
Jennifer Biggs is a native Memphian and veteran food writer and journalist who covers all things food, dining and spirits related for The Daily Memphian.
---