$10 Deal: Happy Greek Cafe
What is going on with the Middle-eastern restaurants on Highland? Open Flame Bar & Grill opened in September with a Poplar Avenue address but facing Highland. In November, Flames Mediterranean Grill opened next to Domino's at Walker, and just last week I heard about Happy Greek Café, directly across the street, almost at the south end of the Highland Strip.
So I met my friend and co-worker Chris Herrington there for lunch to catch up and check it out. There was no signage except a blackboard that was hidden inside, so it's no surprise I missed it when I was across the road at Flames. Hearing that it had been open since August and is without a sign made me a little nervous and I'm going to encourage you to get there soon—this place is good. You're likely to go back if you go once.
Nothing on the menu exceeds $10, so you could order any single item you want, have plenty to eat and stay easily within our budget. But we tried several things, because we do things like that for you, and we each added a $3.99 smoothie to our meal.
These are more slushie more than smoothie, but dang! They were delicious. I ordered the mint lemonade and found myself longing for a midday shot of rum as the combo would without a doubt make the best frozen mojito ever. The peach was a hit too, so if you like a frozen drink, you'll up your lunch price by $4.
The gyro was overstuffed, the meat typical of the lamb/beef pressed loaf yet of good quality. The feta dip was very good, creamy and spicy with red pepper. I was particularly taken with the bowls and ordered a hummus bowl topped with chicken shawarma and pickled items served on the side—turnips, cucumbers, onion—and tahini, tzatziki, chili and garlic sauces in little cups. (I'm not entirely certain that all the sauces were for this bowl, as there were several duplicates and some might've been for the falafel.)
It was more than I would've eaten for lunch and cost $7.99. The falafel rice bowl was similarly decked out with toppings and rang in at $6.95. The chickpea mix was scooped and dropped to order and was served hot, crunchy outside and delicate within. You can pick a bowl from the menu or create your own from a long list of toppings, so your options are many.
The meal was a bargain, but it took a little time. A party of three diners ordered just before us and the young woman working alone asked that we wait 10 minutes to place our order so she could complete theirs. As soon as she said 10, she adjusted it and told me she could do it in 7; I liked her pluck but we didn't time her so I don't know how long it was. What I do know is it was worth the wait, I'm going back, and I hope they're still here in the summer so I can get a few glasses of that mint lemonade to go. It has a higher purpose in my warm weather life.
Happy Greek Cafe, 547 S. Highland, is open 11 a.m.-9 p.m. Monday through Thursday and 11 a.m.-10 p.m. Friday and Saturday. Call 901-249-8325 for more information.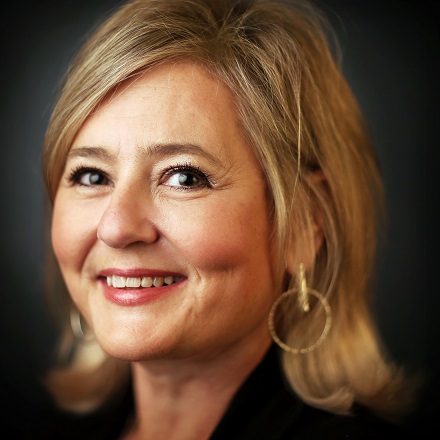 Jennifer Biggs
Jennifer Biggs is a native Memphian and veteran food writer and journalist who covers all things food, dining and spirits related for The Daily Memphian.
---