Made by Memphians: Mac Daddy mac and cheese
Tom Flournoy of Tom's Tiny Kitchen knew that people love pimento cheese, and he started his business selling it at farmers markets. Nikki Schroeder started Nikki's Hot Products because everyone liked the hot seasoning she whipped up for her semi-homemade potato chips.
Jim Lord is hoping a beloved Southern favorite brings him the same luck. He started Mac Daddy in November after his mac and cheese was popular at a work party. But it's not his family recipe.
"Mac and cheese was not the sacred dish at our house," he said. "It was sweet rice, and to this day no one can make it like my grandmother did."
Sweet rice – better known as rice pudding – might hold appeal to the Lord family, but choosing mac and cheese was not entirely accidental.
"I've always wanted a food truck," he said. "And I've always loved barbecue. I cook my own and, like everyone in Memphis, have been on a barbecue team. I don't even really eat it in restaurants because once you learn to cook it, you like your own. But opening a barbecue food truck here? Come on.
"A mac and cheese food truck? That's a different thing. When I started looking at what food people are passionate about, I kept coming back to that. I realized how much people like it."
So Mac Daddy was born and now Lord cooks five varieties (now and again, six) of mac and cheese in the kitchen of Kingsway Christian Church in Germantown, where he also volunteers for Room at the Inn, a program that feeds the needy and provides sleeping quarters for the homeless.
There's Daddy Mac, a five-cheese version. Bacon Bomb, which Lord says is the most popular; Memphis Mac, which includes pork Lord smokes himself and is topped with barbecue sauce and rub; Big Popper, which is akin to a jalapeno popper; and the very spicy El Diablo.
"Everyone told me they wanted that one hot, so that's what they got," Lord said.
All of them start with the same base except for Daddy Mac, which gets two or three extra cheeses. To El Diablo, Lord adds pepper jack cheese, chorizo sausage, chipotles, smoked jalapeno peppers, cayenne pepper and a dash of Nikki's Hot Seasoning, then finishes it with a squiggle of Sriracha before serving. Bacon Bomb includes plenty of bacon and dollops of cream cheese that turn "into clouds of goodness." Memphis Mac has been covered, and Big Popper includes smoked jalapeno peppers, bacon and more of those cream cheese clouds.
"I started making that one using real poppers that I made, and first of all, it was too much work," he said. "But it also didn't taste like I thought it would, so I had to figure something else out."
He de-seeds the peppers and smokes them, which tames them considerably.
The recipe is basic enough, but of course he won't reveal it all.
"You start with a roux, add half and half, you have to have sharp cheddar and I use colby jack and Monterey jack," he said. 
He offered one great tip for the home cook: Use a salad spinner to drain your macaroni before adding the cheese sauce.
"It's a great tool. All the water gets inside the macaroni and if you just use a colander, you have to keep moving it around. The salad spinner is great," he said. 
All are sold in 2-pound, 4-pound and 6-pound sizes and range in price from $10 to $34. A 1-pound package is in the works, and the products freeze fine, Lord said. They come without toppings but with suggestions: Barbecue pork rinds on the Memphis Mac, for instance, and crushed tortilla chips on El Diablo.
Lord works full-time for USA Cheer and his job requires travel. Right now he caters for events (including a mac and cheese bar) and cooks ahead for special occasions, but he'll accommodate special orders when he can. Visit his website at macdaddymemphis.com for more information.
And if you have a special rice pudding recipe, chances are good he'd appreciate it.
Know a Memphis food entrepreneur working on something new? Let us know. Email jbiggs@dailymemphian.com with a name, contact information and what they're doing.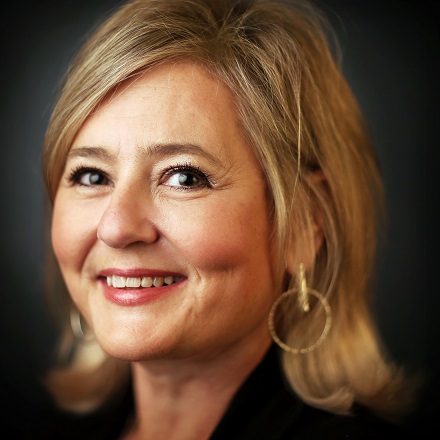 Jennifer Biggs
Jennifer Biggs is a native Memphian and veteran food writer and journalist who covers all things food, dining and spirits related for The Daily Memphian.
---