Soup Sunday is back for its 30th year
Back in 1989, when Dick Hackett was mayor and before the Pyramid was even built, two restaurateurs came together to raise a bit of money for Youth Villages. Danny Sumrall, owner of the Half Shell, and Mike Warr of Captain Bilbo's gathered some folks at Warr's place and had a fundraiser they called Soup Sunday. As is often the case, no one knew that in a blink of an eye they'd be in their 30th year.
When Thomas Boggs got involved isn't certain, but Huey's has remained a big supporter and will be out again this year, when thousands of people will show up at FedExForum to eat soup plus all the other goodies that have been added to the line-up over the years.
"We were definitely involved before my father died, and that was 10 years ago," Samantha Boggs Dean said. "We try to do a lot for the community and particularly things that are important to children and families, things that really matter."
Huey's has always provided soup, and this year it will be one of about 50 vendors to serve up soups, pastries, sweets and even cocktails in the VIP section.
It's a party that lasts just a few hours but takes a small army of volunteers to make happen. Attendance is usually a bit over 2,000 and volunteers number around 200. Delaine Noe is in her seventh year.
"I was just out of college and looking for volunteer opportunities when this one came along," she said.
Since then she's recruited other volunteers and now she's both a volunteer coordinator before the event and one on the day of, which involves getting other volunteers in the right place at the right time, often on a moment's notice.
"It's a lot of moving pieces, but it's so much fun," she said. "It's my favorite time of the year."
What: Soup Sunday

When: Feb. 17, 11 a.m.-2 p.m.

Where: FedExForum

Tickets: General admission is $20 for ages 13 and older; $10 ages 6-12; $50 for a family pack that includes 2 adult and 2 kids' tickets. VIP tickets are $75 for adults, $30 for children, and $110 per couple; click here to order yours. VIP includes access to the VIP level, more selection and adult beverages for adults.
Youth Villages provides help for children and young adults with emotional, mental and behavioral problems through home treatment, residential programs, crisis intervention and more. Vocational services are offered to older children and the student in the culinary program will make and serve a black bean soup with chorizo and sweet potato.
It's one of the largest fundraisers for the non-profit; the other is a 5K run. Over the years, about $1 million has gone to Youth Villages from Soup Sunday proceeds.
Besides all the food, look for events such as an Oreo stacking contest, face painting, inflatables for playing in and much more.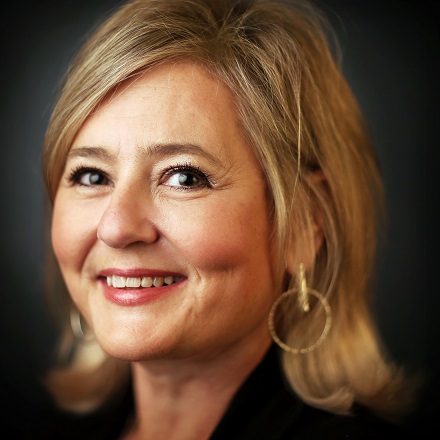 Jennifer Biggs
Jennifer Biggs is a native Memphian and veteran food writer and journalist who covers all things food, dining and spirits related for The Daily Memphian.
---