My Favorite Things: Alex's Greek Burger
There are a lot of burgers in this burger-lovin' town, but the one that makes my heart beat a little faster and my arteries work a little harder is at Alex's Tavern. I love a skillet burger, and the big cast-iron workhorse in Rocky Kasaftes' tiny kitchen has turned out thousands of them in its life. Really, it could be hundreds of thousands, as the great little dive bar Alex Kasaftes opened celebrated its 65th birthday in November.
I'm not a mathematical genius, but it doesn't take one to multiply and divide a few numbers. Based on today's figures, the number of burgers served over the years comes out to 877,000 and some change. Let's cut that back a bit for the early years and just say 750,000. Just letting you know I'm not the only person who loves a Greek burger, though I might be the only one who always calls it a Rocky burger.
Don Henley likes his burger with Vidalia onions, and ate one standing outside Rocky's kitchen/office talking about it. Dave Grohl loved it. The whole band Chicago stopped by for the burger years ago. Gregg Allman! And Joe Walsh still owes for a burger and some beers from the 1980s.
Rocky – who started working at the Tavern when he was a kid and took it over when his father died in 1978 – buys his ground chuck at High Point Grocery almost daily, hand-forms the 6-ounce patties and seasons them with a mix that's part Cavender's Greek seasoning and part black pepper blend. In the skillet (or on the flat top, depending on how many are being cooked) it goes and if you ask for medium rare, chances are good you'll get it that way. You want tomato, it gets sliced right then.
It's a simple burger, but there's no way to improve on it, no need to try. Even the American cheese is perfect, because it's the ideal melting cheese for the old-school burger. The bun comes from a pack, and on the side, you get good but frozen steak fries or ridged potato chips. At Alex's, it's always the chips for me. That they get a good sprinkle of Cavender's doesn't hurt, and this is probably the only place in town where I'll eat every last bite of my burger. No room for fries.
Rocky is also proud of his wings and plenty of folks love them; I don't pretend to be a wing authority. The gumbo is very good, and the ribs are – I'm going there – the best in town.
Barbecue restaurants, please: Take no offense. We have plenty of talent around here when it comes to turning out a rack of ribs, but the difference is that Rocky cooks maybe a dozen or so a week. He can throw them on the grill outside the restaurant and they end up tasting like someone's backyard ribs. Folks cooking barbecue for a living are cooking 10, 20, maybe 100 times the volume. They can't be as good, or at least not as good every time. At Alex's, quality control is in the hands of one guy and his grill, and he knows what he's doing.
Alex's, 1445 Jackson Ave., is open from mid-afternoon to late night every day. And don't bring your credit card, because they won't take it. It's all cash, the best jukebox around, and Natty Light on tap (though you can get other bottled beer).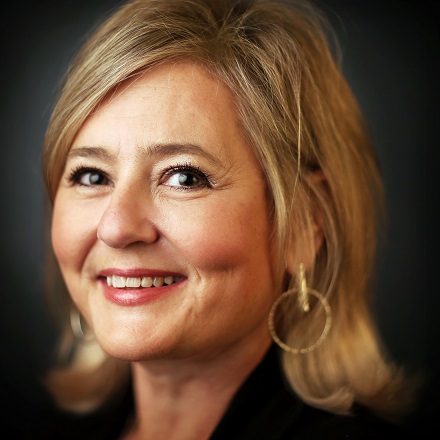 Jennifer Biggs
Jennifer Biggs is a native Memphian and veteran food writer and journalist who covers all things food, dining and spirits related for The Daily Memphian.
---