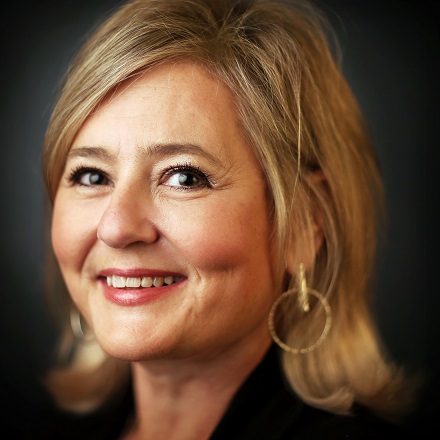 Biggs: This king cake is worth the trouble, but we have a hack if you want it
I met Nathan Tipton on Facebook long before we met in real life, and it was because of a great cheater's recipe for a king cake. He's a king cake baker extraordinaire, the guy who makes dozens every season. He eats some, sells some, donates others and gives a lot as gifts. He stuffs them with all manner of creative fillings, some savory as well as the traditional sweet ones.
But baking is a chore to me. I like to cook because it's relaxing and a time to be creative. You bake and it has to be to the letter, which takes the fun out of the kitchen to me. I know, I know, some of you love the precision of following a recipe and getting a reliable result. I appreciate that, but I like fiddling and surprises. So when Tipton posted a king cake that uses crescent rolls for the dough, he became my friend.
I've since made a couple of the cheater's king cakes and have eaten some friends have made; they're fine and certainly easy. But have mercy, the Bananas Foster king cake he brought to the office last week when we recorded a podcast was worth every bit of trouble he took. Easy for me to say – no mess in my kitchen – but the filling is so special that I believe I'd go through all the trouble of making the dough from scratch, even though it would drain my soul.
You decide. For a standard king cake, the crescent roll hack is easy: Put a bowl in the center of a baking sheet. Nestle the wide end of the triangles of the crescent rolls against it, points going out in a star shape. When done (most recipes call for two cans, or 16 pieces), add the filling and fold the points to the middle.
But this cake is filled after the dough is baked so I wanted to test it. I made the ring and cooked it 15 minutes instead of 9-12 minutes as it directed on the can of regular size crescent rolls. After it cooled, I sliced it with a serrated knife and I'm not saying it was a pretty job, but it worked. If you want to take this shortcut, I believe it'll be OK, though let me caution you that I only cooked the ring to see if it would cut; I did not make the cake because just because I want it in my life doesn't mean I need it. Also, I would suggest using the giant crescent rolls instead if you take this route. Adjust cook time accordingly. The real deal would be much better, but honestly, by the time you fill it and cover it with praline glaze and colored sugar, no one is going to give a flip about the cake part.
Destination: Delicious Podcast
Jennifer Biggs is joined by Nathan Tipton, a native Louisianan who takes king cake season seriously. He makes dozens every year and the sky's the limit when it comes to fillings.
Listen on the OAM Network, Spotify, Stitcher and iTunes.
Tune in to listen to Tipton talk about king cakes in general; we didn't eat this one until after we were done, which is both a shame and a blessing. We would've talked more about it, but it might've been all we talked about! You can listen and subscribe to Destination: Delicious and all Daily Memphian podcasts wherever you typically get yours, including iTunes, Spotify and Stitcher.
This week
A popup dinner Feb. 21 features food prepared by Miles Tamboli and Erik Proveaux. It's a completely local dinner that will include Tamboli's pasta and produce, plus food from Claybrook Farms, Marmilu Farms, Girls Inc. Youth Farm and a half dozen or so other places. It's 5-9 p.m. at Fuel, 1971 Madison. You'll remember the restaurant closed last year, but it's being used for special events like this one. No reservations are needed and you order what you want.
Don't forget about the Memphis Restaurant Association Banquet Feb. 24. Everyone is invited. Tickets are $75 and include plenty of good food and drink, plus live music and dancing. The party is at The Peabody, Feb. 24, 6-11 p.m. Tickets are available here.
Congratulations to Patrick Reilly of The Majestic Grille, the Restaurateur of the Year, and Andreas Kisler, executive chef at The Peabody, who is the Chef of the Year.
Turn on the Cooking Channel at 8 p.m. Monday, Feb. 18, to catch Alton Brown in Gibson's Donuts on "The Best Thing I Ever Ate: Decadent Doughnuts." Brown, who discovered Gibson's glazed doughnut while in town for a show at The Orpheum about five years ago, has preached the gospel of the triple rise since, often posting on social media about his favorite doughnut, and even declaring Gibson's glazed one of the best foods in the country. Not the best doughnut. The best food. The show repeats at midnight and later a few times in March.
Memphis Food & Wine
Save the date: The Memphis Food & Wine Festival 2019 will be held Oct. 12 at Memphis Botanic Garden. The event launched in 2016 as a benefit for FedExFamilyHouse and a second extravaganza featuring local and national chefs was held in 2017. Last year, the format was changed to a series of dinners in local restaurants with guest chefs, but now we're back to the big party. Plenty of more information on this to come in the months ahead.
Domenica King Cake
Cake
Ingredients 
---
Directions
In the bowl of a stand mixer fitted with the paddle attachment, add brown sugar, butter, 1 teaspoon cinnamon, and ½ teaspoon orange zest. Beat until combined, and set aside. In a large bowl, place warm milk; add sugar, yeast, and a heaping tablespoon of flour, and whisk until sugar and yeast are dissolved. Let stand until foamy. Whisk in the melted butter, eggs, vanilla, and remaining 1 teaspoon orange zest.
In a separate large bowl, combine nutmeg, remaining flour, and remaining 3 teaspoons cinnamon; fold flour mixture into the milk mixture with a large rubber spatula. After the dough comes together and pulls away from the sides of the bowl, shape it into a large ball. Knead dough on a well-floured surface until it is smooth and elastic, about 15 minutes.
Return dough to bowl, and cover with plastic wrap; set aside in a draft-free place until dough doubles in size, about 1 ½ hours.
Punch dough down, and roll dough out to a ¼-inch thick rectangle (about 20x12-inches); lightly spread with reserved brown sugar mixture. Any remaining brown sugar mixture may be refrigerated and used for another purpose.
Roll up long side of dough as tightly as possible, like a cinnamon roll, and pinch ends closed. Shape it into an oval shape, and tuck the ends under each other. Line a rimmed baking sheet with parchment paper, and spray lightly with cooking spray. Place dough on prepared baking sheet, and let rise until doubled in size, 30 to 45 minutes.
Preheat oven to 375 degrees. Bake until cake is golden brown, about 30 minutes. Let cool for about 30 minutes. Slice, allowing ? 1/3 of the cake for the top and  ? 2/3 of the cake for the bottom. Spread 1 ½ cups salted caramel sauce on bottom half, from edge to edge.
Top with banana, and drizzle with remaining ¼ cup salted caramel. Fill a resealable 1-quart plastic bag with Mascarpone Filling. Cut off a corner, and pipe it onto the salted caramel, and add pecans. Top with remaining cake, and press lightly.
Place cake on a wire rack on top of a cookie sheet. Using a ladle, slowly pour Praline Glaze over cake. Top with colored sugar (Note: The original recipe uses gold leaf, but Tipton uses the traditional sugar topping.)
---
---
Mascarpone Filling
Ingredients 
---
Directions
In the bowl of a stand mixer fitted with the paddle attachment, add cream cheese; beat on medium speed until smooth. Scrape down the bowl, and add mascarpone, and mix until smooth. Scrape down sides once again. Add salt and sugar, and mix until combined. Add lemon juice to taste, and mix until combined. Refrigerate until stiff.
---
---
Praline Glaze
Ingredients 
---
Directions
In a medium saucepan over medium heat, combine brown sugar and butter. Cook until the sugar is melted and mixture is bubbly, but do not stir too much. Slowly add cream, and whisk until thoroughly combined. Be careful, mixture may splatter. Whisk in praline liqueur and molasses. When mixture is ready, it will have a velvet sheen. Keep warm until using.
Recipe: Chef LisaMarie White, Louisiana Cooking magazine
---