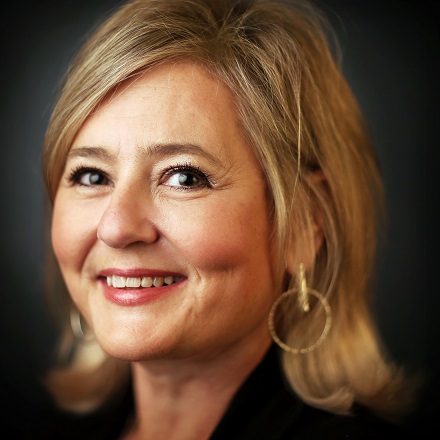 Biggs: Hot fire, authentic ingredients key to pizza at Elemento
Don't expect your typical thin crust pizza to come out of the blistering oven at Elemento Neapolitan Pizza in Crosstown. The edges are crisp on bottom, puffed and full of chewy bits and crackly air bubbles on top, manna for crust lovers. Beware when you pick up your slice, though. The center is softer, and what you'll find in your hand is firm at the outside and a bit droopy in the middle – so careful, because it might flop.
But it's just how it's supposed to be. A cracker-thin crust is great, but it's not Neapolitan pizza, which is just as described above and topped with San Marzano tomatoes. If you want to start in the center and eat your way out with a knife and fork, do it without shame.
Elemento is owned by Justin Dorroh and Adrian Arcuri; the latter also owns Ciao Baby in Collierville, where the pizzas are cooked in the same 900-degree ovens that turn them out in  90 seconds. But Elemento is not a Ciao Baby in Midtown; get over that notion or face disappointment at the smaller, yet soon to grow, menu. For now at Elemento, it's really just about the pizza and they do it well.
I've tried six from the menu of eight and my favorite is The Forager, topped with crema, fresh mozzarella, parmesan, roasted onions and an earthy trio of cremini, portobello and oyster mushrooms. It's packed with flavor and it's served without a tomato sauce, which is how I've come to prefer my specialty pizzas. I have nothing against a traditional tomato-based pizza piled up with pepperoni, sausage and all the rest, but when it comes to a more refined pie, I like it a bit more subtle.
The Magic Egg comes in second, the pizza version of spaghetti carbonara with crema (used as a base, as it is on The Forager), pecorino, parmesan, fresh mozzarella, red onion, pancetta and an egg. I loved the flavor but wanted a runny yolk, and perhaps two eggs instead of one. I think the egg is problematic because even if you can cook it soft enough in such a hot oven, the residual heat of the pizza continues to set the yolk at the table. I don't know the solution, but I'm not the one cooking here; maybe someone does.
The San Marzano tomato sauce comes on most of the house pizzas and on the Margherita, which you can order as is or as a base for a build-you-own, Other choices are pesto, which is bright and lovely; crema; and bianca, with olive oil, garlic and cheeses.
Salads are fresh and large enough to split. The burrata is made in-house and any of the choices are excellent, with an asterisk to come. Choose melon and prosciutto, roasted red pepper and arugula, tomato caprese, and beets and pistachio. It's to note that Elemento likes its balsamic reduction. I know that many of you do; not me. You'll need to ask that it be omitted or served on the side if you don't want it, or ask for a drizzle of Caesar dressing or simply olive oil instead. The New City pizza is nice, made with red sauce and burrata, but there was far too much balsamic reduction on it for me to enjoy. There's nothing wrong with it; just not my thing.
But this is my thing, and I didn't even know it existed until a few days ago: Panuzzo, and it won't be on the menu for another week or so. Rounds of pizza dough, about the size of pita bread, are baked in the oven until they rise – just like pita – because they're not topped. After they puff, they're taken out and filled, then popped in the oven for a quick crisp.
What will end up on the menu might change a bit, but I tried three and would happily eat any of them again, even the caprese with a balsamic reduction. It was stuffed with burrata, roma tomatoes, arugula and drizzled with olive oil and a balsamic reduction, though with a light hand. The cured meat panuzzo was the first one I tasted, and my favorite for a minute. It's stuffed with soppressata, calabrese salami, coppa, peppadews and arugula, topped with a tomato vinaigrette and lemon aioli. Superb.
Elemento Neapolitan Pizza
Best Choices: The Forager ($12); The Magic Egg ($12); burrata, all good ($7.95-$9.95); meatballs ($6.50); panuzzo (price still to be set as they are not on the menu yet).
Hours: 11 a.m.-9 p.m. Monday through Thursday; 11 a.m.-10 p.m. Friday and Saturday
Website: elementopizza.com
---
1350 Concourse Ave. • 901-672-7527
---
Price:
to
($=$10 or less per entrée; $$=$11-$25 per entrée; $$$=$25-$35 per entrée; $$$$=$35+ per entrée)
Alcohol: Beer; wine will come soon.
Bottom Line: Elemento struggled to get going but now is turning out excellent pizza very fast. It's fast casual; you order at the counter and your food is delivered to the table. The fancy fountain drink machine is fun to play with, and there's a bar where you can dine and watch the pizzas come out of the oven.
Though I love the meatballs at Ciao Baby and Elemento, I didn't expect to like the panuzzo because, well, a meatball sandwich is a meatball sandwich. Except when it's not, and here, it's not. The best thing about the meatballs is how tender they are – you can debate the best flavor in town, but I don't believe you'll find a meatball around here with this lush and soft texture. When they go in the panuzzo with the sauce and mozzarella, they break down just enough to give the filling the character of an upscale sloppy Joe. I loved it.
It seemed like it took Elemento forever to open, but restaurants usually open behind schedule and Elemento's last delay was due to a hurricane slowing up a shipment of plates. You can't blame 'em for that.
Then they opened – and ran out of pizza dough. It happened again the next day. And the next. Hours were changed to dinner only within a few days of opening, and things seemed shaky. But it's come together. Beer is in and wine is coming, though the date isn't certain on that.
The place is very pretty, elegantly industrial, but you know what that means: It's loud. Some steps have been taken to mitigate it, but you can't do much with soaring ceilings and concrete. Tables aren't too close, but you'll have to accept that it will be noisy if it's crowded. One tip: The tables on the west wall seem a little quieter than the ones in the center or along the east. When the weather improves, the patio will make for quieter seating.
---