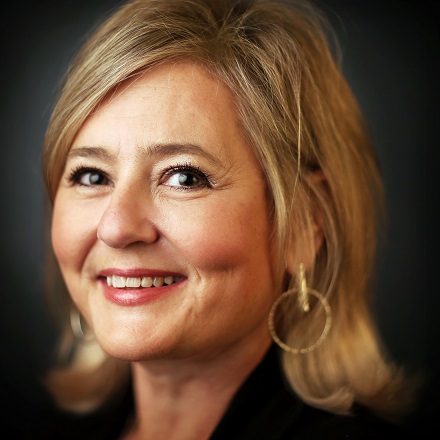 Biggs: Cousins Maine Lobster is the new truck in town
The grand opening of Cousins Maine Lobster food truck is Saturday, March 2, at Crosstown Brewing. In a city bursting with food trucks – we have about 500, though most of them are not out regularly – I believe this is our first chain truck. Don't look to me to complain, though: This menu sounds fabulous and people who have eaten at them in other cities tell me the food is great.
Cousins is owned by real cousins, Jim Tselikis and Sabin Lomac, who created a business meant to re-create the big family lobster boils of their youth. They landed on TV's "Shark Tank," got support from one of the investors and since 2011 have opened eight restaurants and with Memphis as the latest, about 30 food trucks across the country. Donell and Felesha Todd are the local owners of the Memphis truck.
Menu items feature a classic Maine lobster roll and a Connecticut roll, which I can't wait to try: It's served on the same New England roll but instead of serving it cold with mayo, this is served warm with butter and lemon. Among other things on the menu, you'll find a lobster grilled cheese sandwich, lobster tots, lobster tacos, lobster quesadilla, lobster bisque and, of course, lobster tail. I'm also interested in the Whoopie Pie, which I only recently learned hails from New England.
The Crosstown event is Saturday, 2:30-7 p.m. There's a soft opening Friday at Kirby Wines & Liquors, 2865 Kirby, 5-8 p.m. and here's the tentative schedule for the next week or so. You can find more information by clicking here 
March 3: Buster's, 191 S. Highland; noon-5 p.m.
March 5: West Clinic, 7945 Wolf River Blvd.; 10:30 a.m.-1 p.m.
March 7: Wiseacre Brewing Co., 2783 Broad; 5-8:30 p.m.
March 8: Health Sciences Park, Madison & S. Dunlap; 11 a.m.-2 p.m.
March 10: Memphis Made Brewing, 768 Cooper; 1-6 p.m.
Taste of CBHS
It's back for its eighth year, bigger than ever. This year it's presented by Frank Grisanti Italian Restaurant and about 35 restaurants and spirits vendors will be on hand to serve you all you can manage for $75. Proceeds from the event benefit the school's arts program. Some of the restaurants are Sweet Grass, Blues City Café, Automatic Slims, Ecco, Boscos – and the list goes on. See the full list and buy tickets online at cbhs.org.
Destination: Delicious
Mansplaining grandma's gumbo
Kelly English and Tim Bednarski join Jennifer Biggs to talk the ins and outs of Louisiana's iconic dish. Soup? Full meal? Tomatoes? File? There are opinions.

Produced by Natalie Van Gundy
Listen on the OAM Network, Spotify, Stitcher and iTunes.
Our podcast "Mansplaining Grandma's Gumbo," features Kelly English and Tim Bednarski talking gumbo with me; have a listen and you'll see the reason for the title. You'll also hear English talk about fried chicken gumbo, which he will start serving on Tuesday and will keep it on the menu at The Second Line through Mardi Gras. You can listen online or subscribe to all of The Daily Memphian podcasts wherever you normally get yours, including iTunes, Spotify and Stitcher.
We have a full month of events planned for March. Tickets go on sale at 10 a.m. Monday, Feb. 25, for our March 6 Going Global dinner at Blue Nile Ethiopian Restaurant, 1788 Madison. If you've eaten Ethiopian food, come for the feast you know you'll love. If you haven't, come and learn about it and enjoy it with other newbies. Chef/owner Ermyias Shiberou will feed us a meal that will include appetizers and platters with fish, beef, chicken and lamb in the form of wot and tibs, plenty of vegetables and salad, injera and dessert. The food is spicy but not hot, full of flavor and eaten communally. Tickets are $35 and include tax and tip. Blue Nile serves beer and you'll be billed separately if you order; you can bring your own wine if desired. There's parking on the street and also in the lot behind the restaurant, where there's also an entrance. Click here to buy tickets. 
On March 14, we team up with Celtic Crossing, 903 Cooper, to bring you an Irish whiskey extravaganza, a big ol' blowout for an early St. Patrick's Day. This is a walk-around, a boozy event with about 40 whiskeys available for sampling and a table for cocktails, too. A tent will be set up in the back of the restaurant, Irish music and storytelling will be going on, experts will be on hand to discuss the whiskeys, we'll have passed hors d'oeuvres, and you can always nip into the restaurant for a full meal if you want.
The event requires a punch card. For $45, you get a card that lets you sample five items. Most whiskeys require one punch, but there will be a table of upper end and hard to find ones that will require two. So that you can enjoy to your heart's content, there's also a card that will allow for nine punches; it's $70. The event is 6:30-9:30 p.m. and you can come and go as you like. For this tasting, be sure to bring your ticket so we can issue you the proper punch card at the door. This is going to be a great event; get your tickets early. You have to be 21 or older to attend, and be responsible: Arrange for an Uber or a sober driver. Get tickets, also available today at 10 a.m., by clicking here. 
I'm leaving town for a few days, so no column next week, but you can go ahead and mark Friday lunch on your calendar for March 22, and I'll let you know where it is and how to get your tickets on March 11.
---