Memphis Black Restaurant Week back for biggest year yet
Cynthia Daniels realized Memphis was a "foodie town" when she saw numerous events in the city celebrating Italian, Jewish, Indian and other cultures.
"I feel like we have all these other food-related celebrations in Memphis, why not create one around black restaurants?" Daniels said.
The aim of Memphis Black Restaurant Week, which begins Sunday, March 3, and runs through March 9, is awareness around great food in minority-owned restaurants. Two-course lunches are $15; three-course dinners are $25.
During the first year, 2016, there were eight participating restaurants, mainly in Downtown and Midtown. Since then, that has expanded to include restaurants in Cordova, Bartlett, Collierville and Orange Mound.
This year will feature 14 restaurants. Participants include The Four Way, in South Memphis, one of the oldest in the city, while several of the restaurants are newcomers, less than a year old.
The featured restaurants are:
The Four Way, 998 Mississippi Blvd., Memphis,
Bluff City Crab, 3705 Malco Way, Suite 102, Memphis,
Sage, 94 South Main, Memphis,
The Office @ Uptown, 594 N. Second, Memphis, 
Chef Tam's Underground Café, 2299 Young Ave., Memphis,
Slice of Soul Pizza Lounge, 1299 Madison Ave., Memphis,
The Waffle Iron, 144 U.S. 72, Collierville,
Robusto by Havana Mix, 250 Peabody Place, Suite 105, Memphis,
Ballhoggerz BBQ, 1404 Airways Blvd., Memphis,
Phillip Ashley Chocolates & Café, 1200 Madison Ave., Memphis,
Big Momma's & Granny's, 7546 U.S. 70, Suite 110, Bartlett,
Downtown Nutrition-Memphis, 95 South Main, Suite 105, Memphis,
A&R Bar-B-Que, 3721 Hickory Hill, Memphis.
Mr. P's Buffalo Wings, 4202 Hacks Cross Road, Memphis
Since the first year, 35 restaurants have been featured, bringing in $575,000 during the week in sales, and creating 160 jobs, Daniels reports.
Back for the third year is the Soulful Food Truck Festival, which will officially close the week on Sunday, March 10. It arose out of Daniels' realization that many restaurants aren't open on Sunday, causing a deluge at the few MBRW restaurants that were, as well as interest from people who had food trucks, rather than brick-and-mortar restaurants.
At the truck festival Sunday, food trucks will line Hernando Street, while a concert is held outside Clayborn Temple. This year's concert features singers Carmen Hicks, Courtney Little and Keia Johnson. The participating food trucks are Fabulous Flavors, Smashed Eats, Chef TNT, Louisiana Hot Boil Memphis, Fantasy Food Truck, Crumpy's On Wheels, Lil Miracles is Better Than, Monette's Munchies, and Owl's Nest. Festival tickets are available online.
Sage Restaurant, whose Chef Eli Townsend prepares fusion soul food, opened on Main Street in November and is a MBRW newcomer.
"I've attended a few (MBRW) in the past and I thought it would be a good experience," said owner Charles Nwankwo. "Looking at how the opening of us, The Pocket, The WKND, different restaurants really opening up Downtown, something that we really never had before, honestly that caters to us. I thought it would be a good thing to be a part of that too. Because this, it's not just new to Downtown, it's new to Memphis."
Nwankwo believes the week will bring folks to the restaurant who don't typically venture Downtown and incentivize them to come Downtown more often.
Valerie Peavy, owner of The Office @ Uptown, has participated in every MBRW so far. The café celebrates its sixth year in April.
Daniels talked to Peavy about the idea before the first year and asked her to participate.
"(It was) perfect timing for us," Peavy said. "We had been in business for a while, but it was very good exposure."
Peavy said customers – both black and white – have expressed excitement about the week.
"We had a group of little ladies that had cut it out in the paper and they had been checking off where they had been and another city worker he came in, maybe that Friday, and was like, 'Oh good, I made it here, because I'm going to go through the list,' " she said.
People use the official flyer as a road map, Daniels said. "Even if they don't get to it all in one week, they're going to get there within the month."
Many people think black-owned restaurants serve only soul food, she said, such as fried chicken and greens.
"We don't even fry anything here," Peavy said.
The list of restaurants does include soul food establishments, but also a smoothie place, pizza, fine chocolates and seafood.
Repeat customers have come to the The Office @ Uptown because of Memphis Black Restaurant Week.
"A lot of people stick to their area and for us to be where we are (located), we're a destination," Peavy said.
She encourages people to think about coming to the café before or after peak times and to be mindful their visit may take longer, with the increased restaurant demand.
The city of Memphis' Office of Diversity & Compliance is the event's title sponsor and will be working to provide employment resources and training.
Director Joann Massey said one of the main reasons her office is partnering with the week is to ensure the city supports and benefits the clients it serves.
"Black businesses are a majority of the minority businesses we serve," she said.
The office has been supporting businesses in fields like construction and landscaping, but Memphis Black Restaurant Week offers a way to support those in retail and restaurants.
Massey's office is working to ensure the restaurants have adequate marketing and that their staffing is on par to meet the high demand during the week.
It also offering microloan opportunities to businesses taking part in the week that need to step up their inventory or make adjustments to their space.
"We want to enhance and optimize outcomes," Massey said, not just for the week, but helping the businesses build sustainability and increase revenue.
Daniels does customer surveys and goes over the feedback with the owners after the week ends.
"I think this is an opportunity to give critical feedback to restaurant owners," she said. "I think we've all gone into restaurants, especially in our community. You may complain. You may go home. You may go, 'I didn't really like 'x, y and z.' This is an opportunity for your voice to be heard to those restaurant owners. It also prevents people from putting negative feedback on various platforms."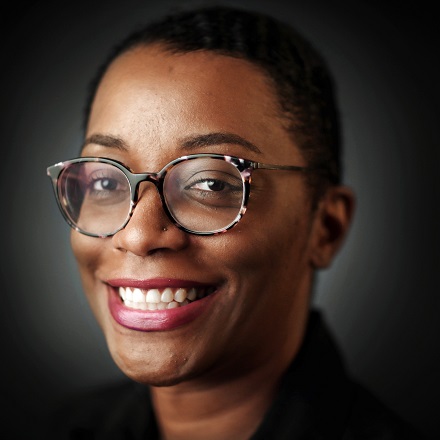 Elle Perry
Elle Perry covers arts and culture and other news for the Daily Memphian. She is a native of Memphis and a two-time graduate of the University of Memphis. Elle previously worked for the Memphis Business Journal and has written for publications including The Memphis Flyer and High Ground News.
---