Bar Talk: The Second Line
Sam Hendricks at The Second Line whipped up a nice little cocktail with wine, one everyone liked so much it made the list and got a catchy little name to go with it: Yummy as Hell.
The drink is easy to put together, but beware when making the cinnamon syrup. Either use cinnamon sticks – the preferred method – or only leave ground cinnamon in for a few minutes. Something happens if it infuses too long and turns the sugar mixture sort of gelatinous. Yuck.
Rothman & Winter Orchard Pear liqueur is a specialty item that you'll find at most bars with a decent cocktail program, and also an item you might want at home. It adds a touch of sweetness but also a sharp note to the drink, which is then mellowed a bit with a splash of red wine.
Enjoy!
Yummy as Hell
Ingredients 
---
Directions
Pour vodka, cinnamon syrup, lemon juice and pear liqueur in a shaker with ice and give it a vigorous shake. Strain over fresh ice, top with a splash of red wine of your choice, stir and garnish with orange. To make cinnamon syrup, mix 1 cup water and 1 cup sugar, bring to a boil just until clear, then add  couple of cinnamon sticks and allow them to infuse 15-30 minutes.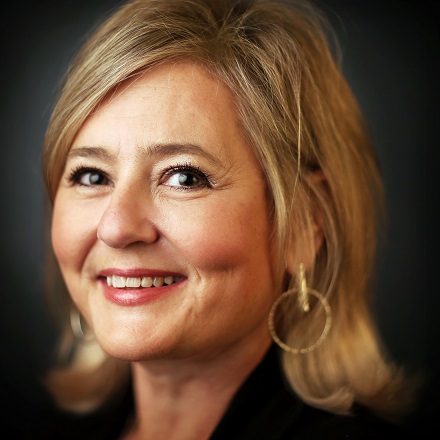 Jennifer Biggs
Jennifer Biggs is a native Memphian and veteran food writer and journalist who covers all things food, dining and spirits related for The Daily Memphian.
---