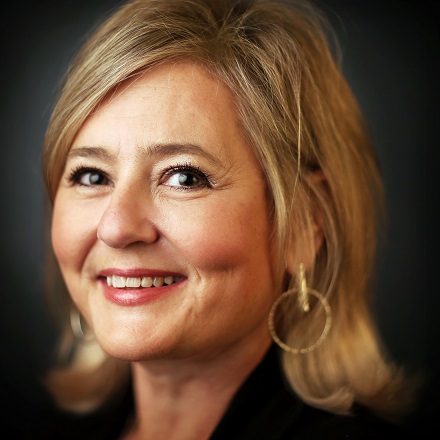 Biggs: October brings festival weather to Memphis
When October comes around, so do the festivals and dinners. You can stay busy from now until the end of the year with good food and drink if that's what you like – and I'm guessing you do. Coming up soon (more later in the month):
Beer and more
Crosstown Concourse hosts Crosstoberfest Saturday, Oct. 6, 2-7 p.m. It's a free event that features the beer from Crosstown Brewing Company, which is located on the west side of the Concourse. The brewery's seasonal Crosstoberfest beer lager will be among those sold for $5 at the festival. Food includes house-made bratwurst by The Curb Market, pretzels by Next Door American Eatery, sliders by Farm Burger, boozy ice pops by MEMPopS, a seasonal candied almond snack from So Nuts & Confections, and hot dogs (meat and vegetarian) from Awesome Dogs food cart.
Live music includes local reggae act Chinese Connection Dub Embassy, polka/waltz/jazz/country outfit The OomPahsters, indie rockers James and the Ultrasounds, and funk/soul/blues band Objekt12. Other activities will include family games, face painting, a photo booth, spin art, a caricature artist, and more.
Food and more
A Taste of Cooper-Young is back for its fifth year, this time featuring food from Alchemy, Bar DKDC, Beauty Shop, Café Olé, Celtic Crossing, Imagine Vegan Café, Mulan and Soul Fish.
Tickets are $50 and proceeds benefit First Congo Food Ministry, which serves an average of 3,000 lunches each month and where 2,000 people in need come through the doors to get groceries.
Each restaurant will serve something – an appetizer, salad, entrée, dessert and so on – and participants will travel between them for a progressive meal. There's live music outside and a silent auction; the event is 5:30-9:30 p.m. Purchase tickets online at tasteofcooperyoung.org.
Meat and more
The October Butcher Dinner at City Block Salumeria is Friday, Oct. 19 and includes dishes with an Asian twist prepared by chef Nick Scott of Alchemy and Salt | Soy, Spencer Coplan of Wok'N In Memphis, Lee Mitchell of City Block and Brad McCarley, the event creator and also with City Block. Tickets are $60 and available online at cityblock901.com. The event is at 409 S. Main and starts at 6 p.m.; dinner is served at 7 p.m.
On the tube
Eddie Pao of Mosa Asian Bistro will be featured on Cooking Channel's "Cheap Eats" Wednesday, Oct. 3 at 9 p.m. Pao, who is at home on either side of the camera (he came to the U.S. to better learn English for his film producing career in his native Taiwan), cooks a Mosa favorite with host Ali Khan: Rainbow Panang Curry Chicken.
Bigg Friday Lunch
We're full for the Oct. 5 Friday lunch at 117 Prime, but go ahead and send an email to jbiggs@dailymemphian.com if you want to attend and I'll notify you if we have cancellations.
On Oct. 19, we're headed to The Kitchen at Shelby Farms at noon for a three-course meal on the patio overlooking the lake. Lunch is $25 and it's also the first one to use our new ticketing system. The price includes the lunch, tax and tip – you won't be given a ticket unless you order alcohol. If so, you'll pay your server separately for that.
To reserve your spot, click here to go to SquadUp.com to register and pay. Should you need to cancel, send me an email by 6 p.m. Oct. 17 and we'll issue a refund. After that, the final count will be given to the restaurant and you'll be charged even if you don't come, though you can give your tickets to someone else.
Seating is limited; if you're unable to purchase a ticket, email me and I'll start a waiting list.
---