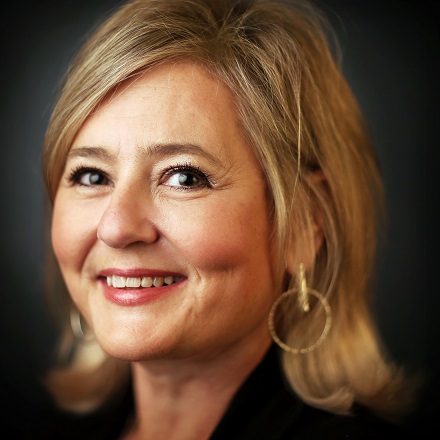 Biggs: Dave Krog announces new restaurant on Brookhaven Circle
Dave and Amanda Krog have revealed the location of their restaurant set to open this fall. Dory will open at 716 W. Brookhaven Circle, in the arc on the north end and just next to Andrew Michael Italian Kitchen.
This is the first restaurant for chef Dave Krog, who has worked at various fine-dining restaurants over the years, from Morgan Freeman's Madidi in Clarksdale to Erling's to most recently in a full-time position, Interim. When he left there he started hosting a series of dinners called Gallery, which he says helped shape the restaurant Dory will be.
"Gallery really let me stretch my legs, because I wasn't working for anyone," he said. "I did exactly what I wanted, and that's what people wanted from me. They'd say 'We don't care what you do, just cook.'"
But at Dory, which is named for the Krogs' daughter and Dave's grandmother, that sort of cooking will be reserved for a once-weekly chef's kitchen dinner, one that will be limited to four people and feature multiple courses and beverage pairings. The menu in the restaurant will be a seasonally changing one, generally set though open to specials based on daily availability of local items.
"It'll be the same Dave Krog you've always known," Amanda said.
He explained: French techniques with intentionally sourced ingredients. He'll partner with local farmers and will feature their products in what he called a "veg-centric restaurant" that isn't to be confused with a vegetarian one, as he'll definitely serve meat.
The two-story building is still under design, but plans are for it to seat roughly 72 people downstairs including 16 at the bar. It will seat 25 upstairs, though what that will be used for is still uncertain – maybe overflow seating, possibly private parties or special dinners.
Dory, which the Krogs are calling "polished casual" dining, will open first for dinner only but there are plans for lunch down the line. The bar will offer high-end liquor and a thoughtful wine list.
Sweet Magnolia opening in Memphis
Hugh Balthrop's Sweet Magnolia Gelato Co. will soon have two Memphis retail locations and it's possible the Clarksdale-based company will move its production facility here, too.
Balthrop has signed a lease to move in the southeast corner of 409 S. Main, probably in April though the date is uncertain as he's waiting for equipment to arrive from Italy. There you can buy a scoop, a cone, an affogato (!) and see what else they manage to come up with.
Around the same time, he'll open in the existing ice cream parlor inside Railgarten, 2166 Central. The lease hasn't been signed but should be within a few days.
"It's pretty much turnkey, so all we'll have to do there is a little redesign," Balthrop said.
He's run Sweet Magnolia from a small-business incubator in Clarksdale for years, but has to leave that property by the end of May as the Chamber of Commerce has leased it to a new company that plans to bring in more jobs.
"We're looking for places now and trying to decide where it makes the most sense to have our production," he said. "It might be Clarksdale, could be Oxford, or it might be Memphis."
Coming up this week
Restaurant Iris will celebrate Nowruz, the Persian New Year, on Wednesday night with a dinner prepared by executive chef Cam Razavi. The four-course menu is $55, and as Razavi says in the Destination: Delicious podcast airing on Monday, March 18, it's really 4 1/2 courses. Reserve your seat right away, as the dinner is about half sold already. Tune in on Monday to hear about the history and the food. You can't reserve through Open Table for this dinner; call 901-504-8400, and read about the meal here. 
On Thursday, Miss Cordelia's hosts a beer dinner with Sweet Water beers and food prepared by the chef at Cordelia's Table. The six-beer, five-course dinner is $60 and is 6:30-8:30 p.m. You can reserve by going to their Facebook page and clicking on the event. 
On Saturday, Mempops celebrates three years in its first brick-and-mortar location at 1243 Ridgeway. To celebrate, all Mempops will sell $2 pops and they'll unveil a special birthday surprise one, too. Visit Mempops on Ridgeway, in Crosstown Concourse, or in Collierville at 3670 Houston Levee Road.
---