New Asia delivers authenticity in the heart of Germantown
Years ago, my former in-laws came for a visit. My brother-in-law and his wife and toddler daughter came from their home in Tokyo, and my sister-in-law's parents and sister came from Shanghai. For three weeks, there were eight adults and a 2-year-old in the house and a communication system that we developed over three languages and only one interpreter.
Mrs. Wu, the matriarch of my guests, often whipped up woks of fresh vegetables for lunch, and I cooked old-fashioned Southern meals for dinner. Over good food, we bonded despite our language barrier.
Just before they left, they took us to dinner at Asian Palace and arrangements were made for a feast. When we arrived, Mr. Wu visited with co-owner/chef Yong Hu, and for several hours we dined on duck, lobster, pea plant and Chinese broccoli, and a vast number of other dishes from dumplings to vegetables to rice to pork and chicken. It was shockingly good, and the first time I ate duck that I liked.
Yong Hu later left the restaurant he and his brother Mike Hu owned together and opened New Asia in Germantown; Asian Palace remains open, too, but the chef who fed us like kings and queens that night is at New Asia with his wife, Wah Hu.
His story began when he arrived in Los Angeles in 1980 to cook, starting in small places in the city's Chinatown and eventually making his way to a swanky hotel, where he counted Jackie Chan among the celebrities who came for his food. He was able to bring Wah to the states in 1987 – they're from Guangzhou – and they came to Memphis shortly after and purchased Peking Palace. In 1992, he and his brother opened Asian Palace, and in 2005, Yong opened New Asia.
I've eaten there for years; everyone does, though it somehow seems to hold a treasured-secret-spot status. People will tell me about it and implore me to keep it to myself, but sorry. First, it's too good, and second, New Asia is not exactly under wraps. It's how to order that's the secret.
New Asia
Best Choices: Reviewer's choice: Maggi beef ($15.50); fragrant eggplant with ground pork ($10.95); deep fried fillet of sole with spicy salt ($21.95); Yong's special dumplings or San-Tung dumplings ($9.95).
Hours: Hours: Opens at 11 a.m daily; closes at 9:30 p.m. Sunday through Thursday and 10 p.m. Friday and Saturday.
---
2075 Exeter Road • 901-758-8388
---
Price:
($=$10 or less per entrée; $$=$11-$25 per entrée; $$$=$25-$35 per entrée; $$$$=$35+ per entrée)
Bottom Line: Bottom line: You can't go wrong at New Asia. The food is fresh and the preparation intense to get the best dish to the diner. The atmosphere is bland – a big room that can get loud when it's full – but the service is speedy and friendly. Order from the red menu, which is the authentic Chinese one, for the best experience.
There are two menus, the Chinese-American one, which is green, and the Chinese menu, which is red. There's some overlap and while we're addressing the authentic menu – the red one – don't discount the green one. The egg rolls are very good as are the soups, and if it's your thing – sometimes it's mine and no apology for it – go for the General Tso's chicken. But the green menu is something you can find your way around without my help, so let's move on.
Ask for Yong's special dumplings, which aren't on the menu but are generally on the white board and always seem to be available. If you ask for spicy food, make sure you mean it, because you will be accommodated. These dumpling are good-sized pinched crescents, stuffed with pork, shrimp and vegetables, and served with a spicy soy chili sauce for dipping. They're made right in the kitchen in a multi-tray steamer that stands about 3 feet tall.
A month or so ago I read about popular dumplings at a Brooklyn restaurant. They were known to me only as "No. 6," which is what they were called in the article. I described them to the Hus' daughter and showed her the link; she told me that her father makes something like that at home. Soon we had an order on our table. They were as good as touted, big and gently folded, tender and spicy, and I was impressed by how nimbly the kitchen worked.
The menu is large and there are a variety of preparations that are repeated with different proteins. Sizzling plates came to the table on skillets like fajitas; I like the sizzling beef with black pepper, but you might prefer the sizzling scallops with black pepper, or maybe the chicken. They're similar, slightly spicy but not hot, just savory dishes with onions, peppers and carrots in a black pepper sauce. And while beef is not what I typically order in restaurants, I invariably want this or the Maggi beef when sharing dishes at New Asia. The beef is thinly cut and fork tender in both dishes, the sauces light but deep and richly flavored.
Peking duck and Cantonese duck are equally good; if you want crisp skin, order Peking. It comes with shredded green onion, hoisin sauce, and if you request them, steamed buns. Make the request or you'll get wrappers similar to a thin flour tortilla; they're fine, but they're not steamed buns. Build a little slider of duck meat, crisp skin, hoisin sauce and onion.
The Cantonese duck has a slightly sweet skin that is crisp though not Peking crisp (hot air forced between the skin and flesh makes the magic in the latter preparation) and is served on fresh, lightly steamed cabbage.
There is nothing I've eaten at New Asia that I don't like, except some dishes I didn't expect to like anyway. I don't like the texture of fish maw, so it came as no surprise when I, yet again, didn't care for the crab and fish maw soup. While friends rave about the pea plant – and I love the delicate nature of the tender green – it tastes too much like English peas for me. I have no doubt you would like it if you like green peas, but I'll stick with bok choy or Chinese broccoli.
Spicy salt preparation is all over the menu. You can get the fried sole with spicy salt, a favorite of mine, served with lightly cooked jalapenos scattered over the top. Tofu for you? For me too. Baked pork with spicy salt is served the same way, but it's given a boost of flavor with a five-spice blend and baked, not fried. Shrimp, squid – you pick.
Noodles? Order at will; I like the wide pan-fried ones, but if Singapore noodles are your thing, go there. Fillet of fish with ginger and onions is a favorite under seafood, but you can get it with Chinese greens or in a black bean sauce, too. Oysters, big and meaty ones from the Pacific Northwest, are steamed and served with soy and jalapeno peppers on top; don't miss them if you like oysters.
Truly, a simple order of fried rice becomes something special when it comes from this kitchen. I like the salted fish and chicken fried rice, but it's strong and fishy (as fish dishes are) and you might not. Whatever rice you choose, look at the vegetables and you'll see the labor that goes in everything; you won't find a piece of broccoli that wasn't peeled before it was diced. Here, they tend to details.
There's not much atmosphere at New Asia; it's a big open room with many large round tables, a few booths and smaller tables toward the front. The wine list is being reworked, and it needs it. But the food is top-notch. Ask questions and order based on what you like. You might as well get in on the secret that everyone already knows.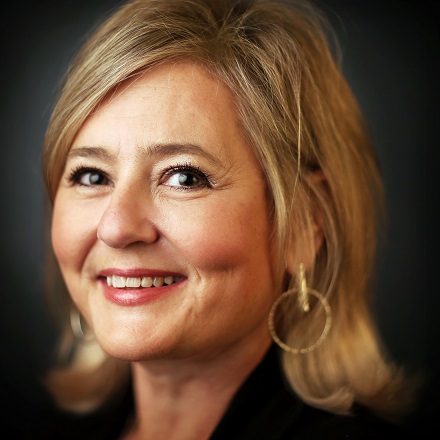 Jennifer Biggs
Jennifer Biggs is a native Memphian and veteran food writer and journalist who covers all things food, dining and spirits related for The Daily Memphian.
---