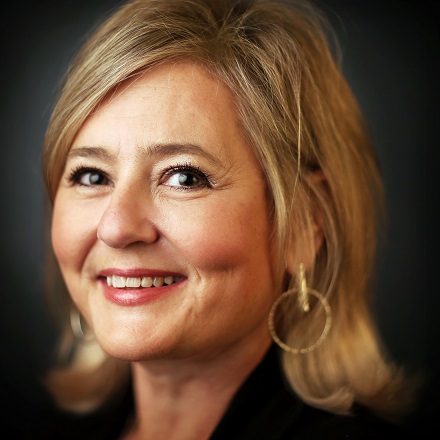 Phillip Ashley Chocolates opens 'chocolate cafe' Saturday
On Saturday, April 13, Phillip Ashley Rix hosts a grand opening at his new chocolate shop at 1200 Madison Ave., adding another spot to eat along a popular dining destination and filling the gap between the scattering of places around Madison and Cleveland and those in the Edge District.
Phillip Ashley Chocolates is the company Rix, a self-taught chocolatier, launched in 2012. His handmade and highly sought chocolates are available online at phillipashleychocolates.com and were sold from 2013 until last fall at his Cooper-Young shop. The new place, at the corner of Madison and Bellevue, is almost double the space, which gives Rix more production space and plenty of room to add tables.
"A chocolate café is what I've been calling it," Rix said. "We'll have coffee and tea, Wi-Fi, chocolates and more. We'll sell Sweet Magnolia gelato by the pint, French Truck coffee, Pop's Kernels, Mimi Jo's tea and Beneva Mayweather's cinnamon rolls. What I mostly did was look for minority and women purveyors."
Rix also is using the space for changing art shows, starting with Danny Broadway; several large pieces and a few smaller ones were installed Saturday. They'll be up for about two weeks and then Rix will hang art from another local artist.
Rix – and you can hear a lot more about him on the Destination: Delicious podcast (stream it below) – has sold chocolates through Neiman Marcus and Horchow, has had gift bags for celebs at the Grammys, Oscars and Emmys, and will design specialty chocolates for weddings, corporate events or just about anything else and keeps his stock changing.
At the new place, 24 of his signature chocolates will be available daily and will rotate. Some staples will always be around: French blue cheese, sweet potato, Key lime pie, bourbon and a fig, port and goat cheese chocolate he designed for Churchill's in Porto, Portugal. In addition, he'll have chocolate turtles, chocolate bacon and a boxed Taste of Memphis collection.
Look for chocolate-making classes in the summer and an expansion to include a patio and wine further down the line. Chocolate tastings paired with wine or whiskey are available by appointment; call 901-572-1011.
Hours are Tuesday through Friday 7 a.m.-7 p.m. and Saturday, 10 a.m.-6 p.m. For the open house, chocolates will be priced at $2, a happy hour special that will repeat on still-to-be decided days during the month.
Destination: Delicious Podcast
Phillip Ashley Rix talks about his journey to becoming a self-taught chocolatier and his new chocolate cafe.


Produced by Natalie Van Gundy

Listen on the OAM Network, Spotify, Stitcher and iTunes.
Also Saturday
Make a full day of stops. Go to Phillip's open house, then head down the street for the Overton Square Crawfish Festival by Bayou Bar & Grill, noon-6 p.m. It's free; you pay for crawfish and drinks. You can buy VIP tickets for $75 that include seating close to the music stage and food and beverages; purchase those through the festival Facebook page. 
Want to move east a bit? Head to Binghampton for the Kaleidoscope Food Festival at Wiseacre Brewing, 2783 Broad, 1-5 p.m. Admission is free and vendors will have food from numerous countries you can buy. Of course, you can get your Wiseacre beer, too. Entertainment includes various performances and storytelling.
And the Southern Hot Wing Festival is back, this time with about 75 competitive teams at Tiger Lane, 11 a.m-7 p.m. You can sample wings for a donation to the Ronald McDonald House. Tickets are $17 online and $22 at the gate; children 12 and younger are admitted free. Click here for the link to tickets. 
Destination: Delicious
We have a big lunch planned with chef Russell Casey at Bounty on Broad on April 26. We met last week to go over the menu and so far we've narrowed it down to fried oysters, pork shanks, roasted chicken, tacos, greens, grits, brussels sprouts – and well, yeah, that's probably too much. We'll keep working on it. Meanwhile, you need to get tickets. They're $32.85 and available here.
Daily Memphian subscribers, check your email as you'll find a code that gives you a $7 discount. There's a box to enter it (it's easy to find on the form) and you'll pay $25.85. Prices include tax and tip. There's downstairs seating at Bounty, though the main dining room is upstairs. If you require downstairs seating, email me and tell me how many spots you need. I'm going to be out of the office and you'll get an auto-reply, but I'll check my email periodically and will get back with you. Don't worry; I think there's ample room to accommodate anyone who might have trouble with the stairs. 
Want to subscribe so you can receive a discount to lunches and dinners and an invitation to spirits tastings and special events? Click here. 
I won't have a column next week, but check back here April 22 to get tickets for our May spirits tasting event. Word is it will be a whole lot of fun, brought to you by the folks who started our tastings this year with bourbon. Mark your calendar for May 1.
And finally
Never mind about Sweet Magnolia opening in Railgarten; both parties were planning on it, but that didn't work out. You'll still find Hugh Balthrop's gelato in his new digs at 409 S. Main around May 1, and in all his regular retail locations (plus, as stated above, in the new Phillip Ashley Chocolates).
Sweet Grass will shut down on April 22, the day after Easter, for a spring sprucing. It could take three or four days, might take a week. But when it reopens, it will be revamped: A fresh coat of paint, new tables and lighting and new menus for food, wine and bar.
---