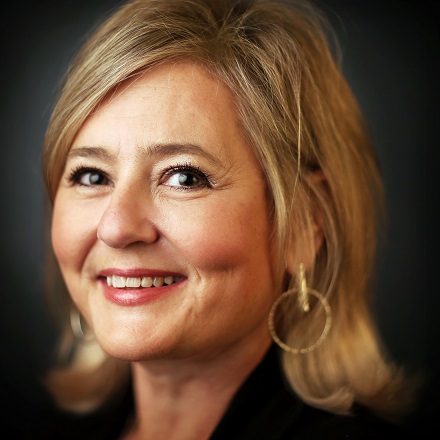 Biggs: Memphis in May kicks off picnic season with the world's largest table
When Kelly English packs a picnic, he keeps it simple: A baguette, some cheeses, salami and two things he never leaves out: Pickapeppa sauce with a block of cream cheese with Wheat Thins and bottle of vinho verde.
Felicia Willett likes pressed sandwiches (also one of my favorites for a picnic). Get a good sourdough loaf, hollow it out a bit if you want, and pack it full of good things the night before: Grilled vegetables, pesto, salami, cheeses – it's up to you (I like to splurge on pricey jarred tuna and build a modified salad nicoise). Wrap it tightly to press it, refrigerate overnight and cut and serve at the picnic. Willett also says to get 4-ounce Mason jars, fill with a dollop of chocolate mousse, rice pudding or something like that, top with whipped cream, maybe a few berries or nuts, and take along a tiny parfait in your cooler.
Ryan Trimm always has pimento cheese for a picnic, because it's his wife's favorite. But for him? Egg salad. I couldn't agree more; it's the underdog of mixed salads. And fried chicken.
But here's the deal. I love their ideas and will share some more chef picnic dishes and tips with you in the weeks to come – but it's yours I really want.
On May 25, Memphis in May will host a picnic that is destined to go in the Guinness Book of World Records as the world's longest picnic table. The table is going to stretch over Tom Lee Park, and a Guinness representative will be there to document it.
And we want you to join us at The Daily Memphian spot at the table – we'll be giving away places that will come with picnic baskets and vouchers for food trucks soon. Even if you don't win a reserved seat, we're inviting you to come on down and be a part of the fun with us and part of making history for the city's bicentennial. We'll do our best to coordinate it so we can all sit together.
So what I want from you now is picnic recipes. Potato salad, chicken salad, layered salads or green salads, desserts, appetizers, cocktails, sandwiches – whatever you like. Send them to me by email and I'll pick a few to print every Wednesday leading up to the picnic, and the recipes you send me get you in the drawing for a pair of reserved seats with us.
There will be plenty more details about the event to come; for now, get those recipes rolling in right away and check back starting Wednesday, May 1, to start collecting them. Send them to jbiggs@dailymemphian.com and include a phone number in case I have any questions.
Destination: Delicious
There are still tickets available for Wednesday's tequila tasting at Alchemy, and this will be a great time. First, if you were at the bourbon tasting in January, you know that these folks know how to throw a tasting, so there's that. And it promises to be educational, too. Scott Ridlen will be here to tell us about the House of Cuervo tequilas we'll be tasting and you'll learn more than you knew you needed to know, from how the agave is harvested to what you're drinking when you order a pre-made margarita to how tequila is emerging as a new brown spirit, too. We'll even sample Cuervo Reserva de la Familia extra-anejo, which starts with barrel-aged tequila that is then blended with family reserves that are up to 30 years old. And the food will be great, as it always is at Alchemy, 940 S. Cooper. Click here for your tickets and come join us Wednesday, 6:30-8:30 p.m. And tune in to the Destination: Delicious podcast at 4 p.m. today to hear more about tequila with Steve Lahue, vice president of spirits at Southern Glazer's.
Our May dinner will be the big picnic, and I'll have plenty on that to come. Lunch this month will be where our Friday lunches started three years ago – really, where does the time go? We're going to Felicia Suzanne's and I'll have the date and the ticket link for you next week.
Sweet Grass
Sweet Grass was closed last week for a little remodeling and a menu makeover, but will reopen Tuesday or Wednesday this week. Chef/owner Ryan Trimm and his team have come up with so many new dishes that he won't even share them yet – he says the hard part will be pulling the best out of a menu full of winners. And he hints at a few old favorites coming back too. We'll know in a day or two.
---