Share recipes for chance to sit with us at Celebrate Memphis picnic table
Memphis will attempt to set world record during event
Memphis in May has 3½ miles of lumber in a warehouse, waiting to become the world's longest picnic table. The Guinness logo has been sent; the "record attempt" is official and, let's be real, this is more than an "attempt." Of course we're going to have the table. Of course we're going to beat the record. What it really comes down to, what really matters, is this: What are we going to eat?
Celebrate Memphis is a day of local music, crafts, games, an air show and, of course, food to commemorate the city's bicentennial and to cap off the 2019 Memphis in May International Festival.
The Daily Memphian has some reserved spots at the table and we're giving them away so you can join us. And we want to invite everyone to come down and sit with us, even if you don't win a spot. Just come early. There's plenty going on all day; the park opens at 3 p.m. May 25. That's when the music starts, and the air show is around 5:30-6 p.m.
One way to win tickets is to send a picnic recipe to jbiggs@dailymemphian.com. You'll get an entry for a pair of tickets for every recipe you submit. We'll print a few each Wednesday up until the big event, and hope they inspire you to fill your basket with something good to bring down.
Don't want to bother? You don't have to. Plenty of food trucks will be there and you can buy your dinner. And while you can BYOB, the last B here stands for booze and not bottle: no glass containers are allowed. Bring your wine or your cocktails, but transfer them to non-glass containers before getting to the park.
A great tip from Felicia Willett, who had a few picnic suggestions in Monday's column: Mix a batch of cocktails, pour them in plastic water bottles you've saved, and freeze. As long as there's enough alcohol in 'em, they won't freeze solid but will get sort of slushy. Throw them in the cooler and remove at will. That's a pro tip.
Today, we have a few salads and a cocktail. My friend Jeanene Feinstone made a knockout Israeli salad she served over hummus at a recent dinner party; do like she did and pick up fresh pita bread at Jerusalem Market (4794 Summer) to serve with it. Tips for packing it picnic style are with the recipe.
Susan Dyke submitted her mother's recipe for German potato salad, and it differs dramatically from the mayo-based one we typically eat in the South.
While Richard Cotton might make a good argument for PB&J being the perfect picnic food, well, it's not for me. I don't like peanut butter — but it reminded me of a house standard for cold peanut sesame noodles. So I'm sharing one of my no-recipe recipes and giving you permission to adapt here and there as you like.
And our cocktail comes from Jim West: The American is equal parts Campari, white vermouth and vodka. He suggests pouring it over crushed ice in a Thermos and serving with an orange slice, which fits the no-glass rule. Or you could mix it up and freeze in water bottles – your choice.
Thanks to everyone who sent something. I hope to see more recipes from you this week, and I'll share them. Come back next Wednesday for Round 2.
Middle Eastern Vegetable Salad
Ingredients 
---
Directions
To make hummus, place chickpeas, tahini, ¾ cup lemon juice, garlic, cumin, Sriracha, 2 tablespoons olive oil, 1 tablespoon salt and 1 teaspoon black pepper in food processor and whiz until mixture is completely smooth. If it's too thick, add a few tablespoons of warm water as needed until creamy but still thick and spreadable (2 full cans of chickpeas is actually 2 ounces more than the recipe uses, so you might need the water).
For the salad, combine cucumber, tomatoes, bell pepper and red onion. Add 1/3 cup olive oil, remaining ¼ cup lemon juice, 2 teaspoons salt, 1 teaspoon black pepper and stir to combine.
To assemble at picnic: Pack hummus and vegetables in separate containers. Wrap mint in damp paper towel and stow in a plastic bag. Put extra olive oil in a small container. When time to serve, spread hummus on a platter and using a slotted spoon, place vegetables on top, sprinkle with mint and drizzle with more olive oil and, if desired, a bit more salt. Serve with pita, which will be fine untoasted for picnic. Or use store-bought crunchy pita chips if desired.
Source: Jeanene Feinstone, from an Ina Garten recipe
German Potato Salad
Ingredients 
---
Directions
Dice and fry the bacon until crisp and remove from pan with a slotted spoon. Whisk the flour into the fat. Add the vinegar, water and seasonings and cook until thick. Pour over the cooked potatoes and mix well. Gently mix in the green onions, parsley and olives. Serve warm or refrigerate for a cold salad.
Source: Susan Dyke
Cold Peanut Sesame Noodles
Ingredients 
---
Directions
Combine all sauce ingredients; if too thick, thin with water, a spoonful at a time — you want it thick enough to coat noodles. Note: I use Kewpie mayo because I love it and only like a little bit of peanut butter. You can use all peanut butter for a more traditional dressing (but try the Kewpie, which you can buy at Cordova Farmers Market and I've seen many other places).
Cook noodles according to package directions, drain and, while still warm, add cole slaw mix and about half the dressing. Chill. When cool, stir in cucumber, onion, cilantro and remaining dressing. Top with sesame seeds.
Source: Jennifer Biggs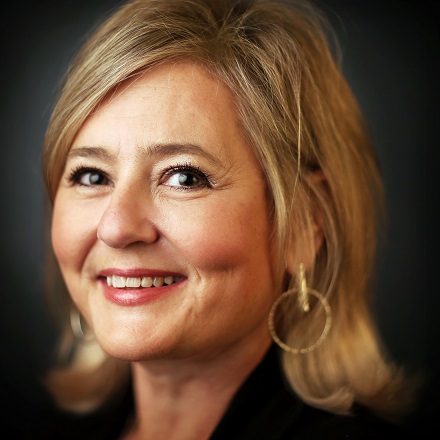 Jennifer Biggs
Jennifer Biggs is a native Memphian and veteran food writer and journalist who covers all things food, dining and spirits related for The Daily Memphian.
---