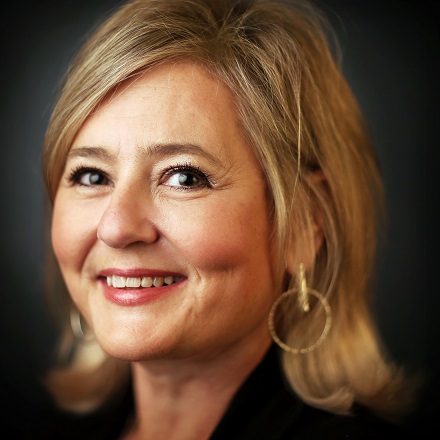 Lucky Cat Ramen hits its marks
I was in San Diego in March and walked a few blocks from my hotel for dinner. We'd spotted a ramen restaurant during the Uber ride from the airport and went to find it. When we got to where we thought it should be, we saw ramen restaurants on two corners and dotted down the side streets. We looked at a few before settling on one and they all seemed to work the same: Get in line, stay behind the line until you're called to give your order, take a number and find a seat. Want something else? Get back in line.
The ramen we ate was stellar, but give me the table service at Lucky Cat, where the ramen is also excellent, any day.
A few years ago, Zach Nicholson started holding ramen pop-ups, mostly at the Cove, Wiseacre and other places along Broad Avenue, so it was a homecoming of sorts when the former Jack Magoo's space on the street became available. Nicholson opened early this year, transforming the space into something both cozy and light industrial, with concrete floors and exposed ductwork but warm lighting that makes it all glow.
The menu is small, but it does the job. At dinner, there are five ramen selections, two rice bowls, three kinds of bao and skewers, two dumpling choices and chicken wings.
At lunch, there are slightly fewer choices but what a deal. For $13, you choose a bao and either a bowl of ramen or a rice bowl, and they're served with a small salad of spring mix and  ginger dressing.
Let's start with the bao. They're small sandwiches made with steamed buns and filled with your choice of barbecue pork and slaw; fried chicken thigh with house pickles and sesame aioli; pork belly that is insanely good, coated in a fish sauce caramel and served with house pickles and fried shallots; or fried avocado with spicy crunchies, pickled daikon and sesame aioli, this one offered only on the lunch menu.
Lucky Cat Ramen
Best Choices: Pork belly donburi ($15 at dinner; available at lunch); curry potato and pork dumplings ($9); any ramen, but preference to the chicken corn miso available on the lunch menu ($13 for bao, salad and choice of ramen or donburi); any of the bao ($4).
Hours: Lunch, Wednesday through Saturday, 11 a.m.-2 p.m.; dinner, 5-9 p.m. Tuesday through Thursday and 5-10 p.m. Friday and Saturday.
Website: luckycatmemphis.com
---
2583 Broad Ave. • 901-208-8155
---
Alcohol: Full bar
Bottom Line: Lucky Cat is comfortable yet sophisticated, the food is well prepared and quickly delivered, and the $13 lunch is one of the best deals around. It can get loud when crowded but it's not out of hand. Dine on the patio if you prefer quiet.
They're part of the meal at lunch and only $4 at night; try all of them. (I missed getting the barbecue one, but can't imagine it misfires when all the others are so good.) The pork belly is a definite – the sweet and umami caramel is killer – but really, the chicken and avocado hold their own. The investment is minimal, so dig in. They're filling for something so small, so order with a friend and split them.
Still in the starters, there are skewers of octopus, eggplant and chicken. I tried the octopus and it was a bit rubbery, which was too bad. I'm a huge fan and always order octopus after quizzing the server about the tenderness of it. The flavor was there; the texture was not. I'll give it one more try, but with the bao and the potato curry dumplings just added to the menu, I won't worry about it too much if the octopus falls from my list.
The dumplings, which are fried crisp and have the soft potato center, are served with a sweet chili sauce and are not just tasty, but appealing to me because of the interior/exterior contrast. The pork dumplings are pan fried and very good, but potato trumps pork in this round for me; others at my table preferred the pork.
The jammy egg is everyone's favorite food these days, and for good reason. The soft, barely set yolk is silky and savory, the white flavored from a soak in the broth. You'll find ajitama in all ramen and rice bowls and you can order an extra; just do it. At lunch I was taken with the chicken corn miso ramen, a generous bowl of slightly spicy broth with roasted chicken, grilled corn, Thai basil, cilantro and serrano peppers. The miso, fermented soybean paste, adds depth, and to use the word again, umami. It's not smoky, as the pork and tan tan ramens are, and I prefer the clearer flavor, making this my favorite ramen I've tried at Lucky Cat.
But my favorite thing here is the pork belly donburi. The bowl is full of spicy miso rice, house pickled radish, slivered green onion, ajitama, a heavenly slab of rich and fatty pork belly, and katsuobushi, another umami shot, this in the form of dried and shaved bonito. Fabulous.
The bar pours up a variety of interesting cocktails and we tried two: The light and refreshing Shoga Pants, made with gin, Chartreuse, green tea, lemon and the unexpected infusion of sugar snap pea and sunflower micro-greens. Shiso Heavy is also gin with a bit of amaro, black plum, shiso basil, rice vinegar, sugar, egg white and rose water. They're on the frou-frou side for sure, but I like trying new and fun drinks. There's beer, and while the wine list is in transition, a limited selection is available now and more to come.
I can't think of any food as nourishing for body and soul as a bowl of good soup. It soothes the sniffles, it mends the heart, it fills the belly and it's surprising there aren't more restaurants that specialize in soup. Let's be glad we have Lucky Cat, and be glad that they not only make good soup, but hit the mark with just about everything they offer.
---