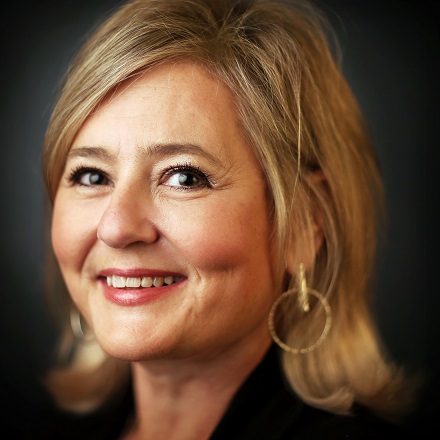 Biggs: Sweet Grass reopens; 3rd & Court almost ready
Ryan Trimm has been busy. He's ready to open 3rd & Court at the end of the month, the still-unnamed downstairs lounge will follow a month later, and he just reopened Sweet Grass with a new look and a new menu that I can't wait to start sampling.
"It was just time to reboot it," Trimm said. "When we opened, I was doing it all but over the years it's changed and it seemed a good time for Marissa (Griffith) and I to redo the menu together. As far as the decorating, well, it was nine years old."
A banquette has been added to the long south wall of the restaurant and counter-height tables line the middle of the room, between the banquette tables and the bar. The walls have been painted off-white and new art should arrive any day.
"It looks bigger in there to me, just because it's lighter," Trimm said.
The menu – and I haven't tried anything yet; he just reopened Thursday – looks great. There are four large plates, six medium ones and a dozen small plates. Prices range from $3-$13 for smalls (popcorn and pork rinds to beef carpaccio); $13-$19 for medium plates; and $29-$41 for large plates.
Trimm's shrimp and grits remain, and the General Tso's cauliflower (love it!) is back. Squash flan with feta and shoestring fries is one of the new small plates, and the tonkatsu pork sando is like the one folks have been going crazy over at Konbi in Los Angeles.
"And the goat cheese croutons are back," Trimm said. "This time they're an appetizer so you don't even have to get a salad."
Down at 3rd & Court, the restaurant is taking shape and Trimm is planning to open May 28 and will hold a grand opening in conjunction with Hotel Indigo on June 6. You can enter the restaurant from the street or from the hotel side; you'll find yourself in a diner/living room depending on which door you choose.
There's a bar along the east wall, tall tables in the middle, and in half the room, small couches for relaxing with a drink and an appetizer. Booths pick up past the soft seating, and there's a counter for bellying up to for a true diner experience.
"We did the couches so people can sit down and have a bite before dinner, like you would do at a dinner party," Trimm said. "Have a cheeseball and a drink."
The menu, designed by Trimm and chef Shelby Kight, is a fusion of diner and cocktail party. There's really a cheeseball and a snack called pop and cracklins that is insanely good – popcorn with fried jalapeno slices, honey, bacon and herbs. You can get soups, salads and sandwiches that include a meatball melt or tempura chicken served with Kewpie mayo and collard greens kimchi. Pork osso bucco, catfish, shrimp and johnny cakes are some of the entrees.
"We'll have a good bar, but don't expect the deep selection like we have at our other places," he said. "But we'll have a cocktail list and a list of about 15 wines.
"And this is a diner, so we'll have milkshakes. And as long as we have them, of course we'll also have boozy milkshakes."
Greek Fest
The pastries have been made and it's almost time to fire up the grills for the annual Memphis Greek Festival on Friday and Saturday.
Take note that this year there will be handicapped parking only on the premises at the Annunciation Greek Church at 573 N. Highland, so you'll want to ride the shuttle or rely on Uber, Lyft or a taxi. You can park at St. Michael Catholic Church, 3863 Summer; Poplar Plaza, where the shuttle picks you up on the Highland side at Poplar; and Life Church of Memphis, 255 N. Highland. Shuttles run every 15 minutes.
The festival is 11 a.m.-8 p.m. both days. Admission is $3 for adults, $1 for children 6-11 and free for children 5 and younger. Bring three cans of food for the Mid-South Food Bank and you get in free. The drive-through is back if you want the food and don't mind missing the fun. You can get a dinner for $15 or pre-packed pastry box for the same price. But you know you want that baklava ice cream, so come on out and enjoy. Get more information at memphisgreekfestival.com.
Destination Delicious
I got my months confused, so sorry. This month, we're having lunch at Lucky Cat Ramen on May 24 and you are going to love it. You'll get to try some of just about everything on the menu, from the ramen to the donburi (my favorite) to the bao (or maybe that's my favorite, and yeah, I'm talking to you, pork belly bao) to skewers and so on. Reserve your seat right away. Tickets are $25.85 for subscribers and $32.85 for non-subscribers, and the prices include tax and tip. Click here for tickets starting Tuesday morning; subscribers, check your email Tuesday morning to get your discount code. 
Remember our dinner this month is at the Celebrate Memphis picnic as we break the world record for the world's longest picnic table. It's at Memphis in May on May 25 and we want you to be our guest; one way to win seating at The Daily Memphian section of the table is to send me a picnic recipe. I'm printing some each Wednesday leading up to the picnic and I want yours. Send it to jbiggs@dailymemphian.com and you'll be entered in the drawing. Check back Wednesday to see what we have for this week.
---