It's Greek for all of us this weekend
On Friday morning, Pete Futris and a group of volunteers were hard at work over charcoal, grilling the first batches of 1,500 pounds of pork tenderloin and 500 pounds of lamb chops that they'll cook Friday and Saturday.
In the kitchen, a crew was busy baking the first of about 2,000 pounds of chicken quarters. And in the fellowship hall, the heady aroma of fresh bread and pastries made it clear, in case anyone missed the other signs – the 61st Memphis Greek Festival was just about underway.
The gates opened at 11 a.m. at Annunciation Greek Orthodox Church and cars were in line for drive-through meals about a half hour before that.
"On Fridays, sometimes we do more business at the drive- through than we do inside because so many people come and buy meals to take back to everyone at their offices," said Ann Touliatos, who started volunteering in 1966, when she was 16 years old.
"Back then we had two festivals a year, and I learned everything being here," she said. "This is where I learned to cook."
" frameborder="0" allow="autoplay; encrypted-media" allowfullscreen>
She's one of many long-time volunteers who spend months getting the two-day party together. Somewhere between 100 and 150 of them will be around Friday and Saturday to see that everything goes off without a hitch, but the women of the church started preparation several months ago.
Linda Nichols has been the overseer of pastry prep for 25 years. Her notebook is scribbled with tips and recipe adjustments she's made over the decades, and she knows when it's time to cook kourambiethes and when it's time for koulouria. And if you think the grilling poundage is impressive, have a glance at the pastry count.
Almost 10,000 pieces of assorted pastries are pre-packed in aluminum tins for folks who want an assortment. If you want to pick and choose, have at it: There are 26,500 pieces waiting for you. Those numbers don't include the slices of baklava cheesecake (about 10,000), the 450 loaves of bread or the savory items such as tiropita (cheese puffs) and spanakopita (about 6,000 pieces).
But at 9:30 a.m., no one was present at the pastry table. Some volunteers were nervously checking their watches; others shrugged and smiled. They've been around long enough to know how it all comes together, and in 45 minutes, from about 9:45 a.m. until Fr. Simon Thomas called the volunteers to gather for prayer and a blessing at 10:30 a.m., it was done. Plexiglass-fronted pastry cases were set up along the tables and trays were assembled from the hundreds of boxes, bins and bags holding the goodies in a locked room.
It was a little chaotic: "Where does this go?" "Where's the sign?" "Just get some of everything out here." "Start in the middle and one of everything over here, one of everything over there." Voices flew as fast as cookies came and in minutes, a full table was set.
"Whew," Nichols said. "I need ice water."
Organizers and volunteers are hopeful the rain will stay away. Kathy Zambelis is convinced it's all staying in Mississippi. 
If it rains, it would cut down on some lawn seating, but there's plenty under the big tent and some in the fellowship hall, too. Dancing and music is under the tent and there's plenty of places to stay dry. And Futris, who is a 40-plus year volunteer, has a relaxed attitude about it.
"One thing we know about Memphians is this, they don't let the weather keep them away from anything," he said. 
"This festival is like going to Greece. If you haven't been, you need to come over here and enjoy the people, enjoy the food and get the whole emotional experience of being there. It's a special time."
Navigating the festival
First, take a shuttle. They run every 15 minutes starting at 10:30 a.m. Friday and Saturday from St. Michael's Catholic Church, 3863 Summer Ave.; Poplar Plaza Shopping Center (Poplar at Highland on the Highland side); and Life Church of Memphis, 255 N. Highland. There is no on-site parking unless you have a handicapped tag. The shuttle will drop you right at the gate.
Admission is free with three cans of food for the Mid-South Food Bank. Otherwise, it's $3 for adults, $1 for children 6-11 (5 and younger are admitted free). You can buy a meal and admission ticket online at memphisgreekfestival.com up until the festival ends at 8 p.m. Saturday.
Meals and pastries are sold in the church's fellowship hall. Green beans, rice and spanakopita are served with your choice of meat, Greek lemon chicken or souvlakia (pork tenderloin) for $15 and grilled lamb chops for $20. Pastries range from $1.50 to $2.50 each, some are sold by the dozen and a pre-pack is $15. Greek bread is also sold inside.
Almost the same things (no lamb chops) are available at the drive-through. Turn west on Galloway, the street just north of the church. Go to the second entrance on the left and follow the signs, which you can't miss. Pre-packed pastries, bread and cheesecake can be purchased there, but no individual pastries. Outside, you can buy spanakopita, moussaka, gyros, pastitsio, Greek pizzas, baklava sundaes and more. Beer and wine, along with saganaki (flaming cheese) is sold in Tasso's Taverna.
Sanctuary tours are offered at 1 p.m., 4 p.m. and 7 p.m. both days. The Athenian Dance Troupe performs at 6 p.m. Friday and at noon and 6 p.m. Saturday. A Greek bazaar will sell T-shirts, cups, olive oil and already-wrapped copies of the church's cookbook, "It's Greek to Me."
Fast Facts
What: Memphis Greek Festival
When: 11 a.m.-8 p.m. Friday and Saturday
Where: Annunciation Greek Church, 573 N. Highland
Admission: Free with 3 cans of food for the Mid-South Food Bank; otherwise, $3 for adults, $1 for children 6-11, free for children 5 and younger.
For more information: memphisgreek festival.com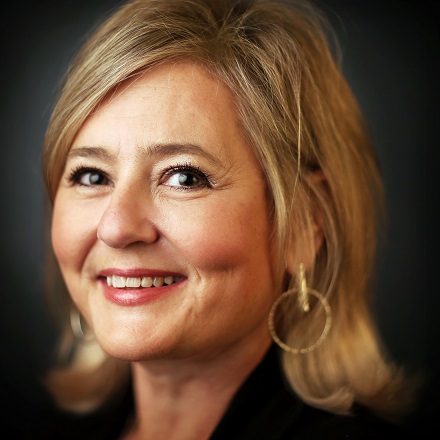 Jennifer Biggs
Jennifer Biggs is a native Memphian and veteran food writer and journalist who covers all things food, dining and spirits related for The Daily Memphian.
---