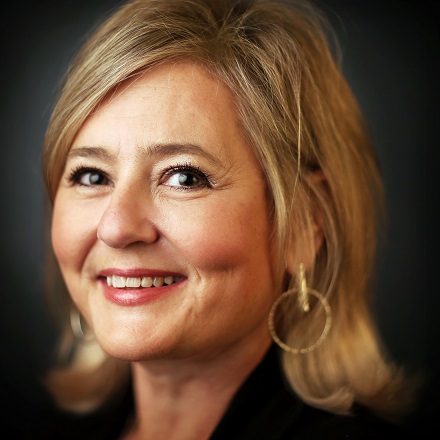 Biggs: Ladies' Night kicks off June's Destination: Delicious lineup
Seats are gone for Friday's Destination: Delicious lunch at Lucky Cat Ramen on Broad, but on Tuesday morning you can reserve your place for June's first event.
On June 5, we're going to Napa Café and will be tasting cocktails from Koval, a distillery in Chicago. We're calling this one Ladies' Night, as Napa is owned by Glenda Hastings and Sonat Birnecker is the owner and distiller at Koval – both women. But men are invited, too.
So far at our spirits tastings, we've opened with a cocktail but then tasted the spirits alone. This time, it's all cocktails, which will be paired with items from Hastings' Happier Hour menu, like the fabulous millionaire's bacon. Koval produces gin, including a cranberry-infused one that is bound to make a nice drink; bourbon; a four-grain whiskey; and a 100% rye whiskey. I'm not sure what all we'll taste, but as always, expect fun, good food and good spirits.
Napa Café is at 5101 Sanderlin, the tasting is 6:30-8:30 p.m., and you can get your tickets starting Tuesday by clicking here. Tickets are $45 for subscribers and $52 for nonsubscribers; prices include drinks, food, tax and tip. Subscribers, look for an email first thing Tuesday for your discount code. Lucky Cat folks, see you Friday at noon.
Scotch dinner
On May 30, Celtic Crossing hosts a whisky tasting and dinner with Master of Scotch Rick Edwards. The restaurant will be set aside for the event (folks who want to go to Celtic for a regular night out can still come and enjoy the patio), which will include a four-course meal paired to match whiskies from Glenlivet, Chivas Regal and Aberlour.
Food includes corned beef gnocchi and mussels. Purchase tickets for $75 at Eventbrite.com by clicking here. The dinner is 6-9 p.m. And by the way, if the name sounds familiar, it's because before he was brand ambassador for Pernod-Ricard, Edwards was an actor on shows such as "Melrose Place" and "The Young and the Restless," where he played a bartender at Gina's Place.
Celebrate Memphis Picnic
Read more about it Wednesday, but remember: If you want to be entered in a drawing to win seats to join The Daily Memphian at Memphis in May's Celebrate Memphis event on Saturday, you can send me a picnic recipe. The deadline is Tuesday, as we'll publish our last batch of them on Wednesday and draw for our winners. Each valid recipe you send puts you in the drawing for a pair of tickets. Check back Wednesday to get a schedule about what's going on that day and get more recipes.
TDM Brew
Hey, we have beer. Look for The Daily Memphian beer, brewed by Memphis Made, for sale at Germantown Commissary, Cheers Wine & Spirits, Corks Wine & Spirits, Poplar Pike Wine & Liquors and Bartlett Wine & Spirits.
---