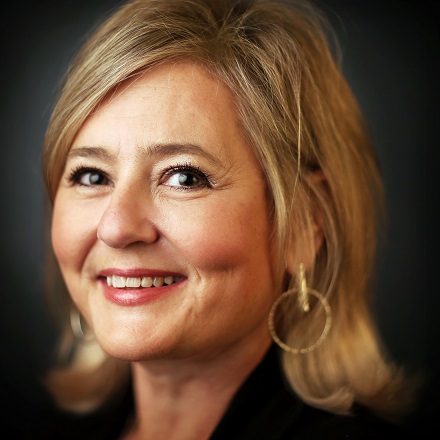 Biggs: Puck Food Hall grand opening set for Thursday
When the food hall opened at 409 South Main a couple of years ago, it had promise but fell short. There was a hit or two, but vendors kept changing, hours were unpredictable, and it just didn't take off.
But Civil Pour, Daniel Masters' bar, kept at it, and Brad McCarley's City Block Salumeria moved in, which gave it a bit more life.
Now it's not only been rebranded, but the space has been reconfigured and it seems that this go 'round, the new Puck Food Hall has it going on. It's officially open on Thursday and here's what you can expect:
Civil Pour has become Bar 409 and has moved back a bit, giving up its corner spot yet still just to the right as you walk in the front door.
Across from it, Dee'lightful Bliss Bakery is already in operation and look for one of my favorite things, ever, in all my life, to be set up next to the bakery: Hugh Balthrop's Sweet Magnolia Gelato Co. In all, 10 locally owned places will fill the hall, including City Block, still on the second landing to the right.
"A food hall should be a destination in itself, full of options, diversity in people and product under one roof," said Tiffany Iriana Hofscher, managing partner in Inconceivable, Inc., the management company of Puck Food Hall, and former manager of Porcellino's in East Memphis.
Renovations include room for the vendors and more community seating. Here's a full list of what you'll find there at opening, and more are expected in the coming months:
Bar 409 (craft cocktails and bar)
City Block Salumeria (butcher and deli)
Dee'lightful Bliss Bakery (desserts)
DoughJo (pizza)
Dr. Bean's Coffee & Tea
Pasta 409
radical. (organic, locally sourced salads)
Sweet Magnolia Gelato Co.
Venga (Mexican)
Wok'n in Memphis (American Chinese)
Each vendor controls its own menu and hours, but Puck Food Hall will offer overall catering and private rentals. And soon, a rotating chef-in-residence booth will feature up-and-coming talent.
There's an emphasis on local food sourcing and sustainability that will increase over time.
 "Vendors have committed to source ingredients locally (within 275 miles or from within the boundaries of the state of Tennessee) whenever possible," said Heather Jamerson with 275 Food Project. "At open, 10 percent of menu offerings will be sourced locally and that will increase as local sourcing becomes a more viable option."
All booths will have at least one or more weekly specials that use at least 50% local ingredients. (For example, Wok'n in Memphis last week debuted a City Block bacon dumpling with Tubby Creek Farms turnip and radish greens.)
Inconceivable, Inc. manages day-to-day operations of Puck Food Hall and operates City Block, Venga, and DoughJo. 275 Food Project, a nonprofit founded by Jamerson and Diane Terrell, is also a partner in Puck Food Hall and owns radical. Building owner Rebecca Dyer continues to oversee and operate its third-floor event venue, 409 South Main.
"Four of our concepts are owned by people of color, two by women" said Terrell. "That did not happen by accident. We have been and will continue to be very intentional in our recruitment."
The grand opening is Thursday at 5:30 p.m., so go on over and have a bite, a cocktail and something sweet. Can't make it? Head down Friday during South Main Trolley Night.
General hours are: Breakfast Tuesday through Friday 8-11 a.m.; lunch Tuesday through Friday, 11 a.m.-4 p.m.; happy hour Tuesday through Saturday, 4-7 p.m., dinner Tuesday through Saturday, 4-10 p.m. and Saturday and Sunday brunch, 10 a.m.-4 p.m., but hours can vary by booth.
Destination: Delicious
Want to join us for our cocktail tasting at Napa Cafe on June 5? We have room, so click here and get your tickets. We're calling it Ladies' Night because Napa is owned by Glenda Hastings and we're drinking cocktails made with Koval spirits, a woman-owned distillery in Chicago – but men are welcome to come, too.
Hastings will feed us from her "Taste Around the World" bar menu and the cocktails will be great. Cost is $45 for subscribers and $52 for non-subscribers; an email was sent last week with the promo code. If you're a subscriber and need it again, email me at jbiggs@dailymemphian.com.
---