Food
Erling's closes for COVID; plans to reopen July 31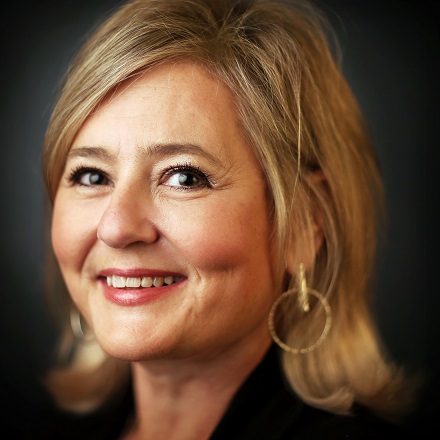 Daily Memphian
Jennifer Biggs
Jennifer Biggs is a native Memphian and veteran food writer and journalist who covers all things food, dining and spirits related for The Daily Memphian.
Erling Jensen: The Restaurant closed July 25 after learning that an employee tested positive for COVID-19 and hearing that a frequent patron also has it.
"The employee wasn't sick. He was never sick," Jensen said. "He just did it for peace of mind, because his mother made him, I don't know why. But anyway, he took the test July 15 and it came back positive 10 days later. Who even knows if he still has it?
"But we shut down. I want to get everyone tested, get everything cleaned, do what we gotta do, and by Friday, if I'm still alive, we open back up."
---
---
Rules regarding what needs to be done are confusing because they change, and to be frank, sometimes the changes make us shake our heads. Employees who were positive are no longer required to have a negative test to return to work?
The national Centers for Disease Control says it's fine, the Tennessee Department of Health agrees and the Shelby County Health Department follows their guidance. No retest has been the standard for about a month, but just last week the length of the symptom-free period required for an employee to return to work has been reduced from 72 to 24 hours.
Not long ago I sat down with Alisa Haushalter, the director of the Shelby County Health Department. Things happen fast in a pandemic and very quickly, much of what we talked about became dated, but some of it still applies. Haushalter explained the reason for not requiring a test to return to work:
"What we know is that some of the tests are very sensitive and will pick up RNA of the virus even when someone is no longer infectious," she said.
Let's keep this in mind. While it's frustrating to us to hear something one day and different information the next, let's assume that everyone has their eyes on the prize — public safety — and that things change fast because the experts are learning fast.
Still, not everyone buys that and I get the skepticism: We were told not to wear masks, then told to wear them and later told, really, we always needed them but no one wanted to tell us because the health care workers needed them more. And yes, they did — who would reasonably argue with that? — but look at the masking versus non-masking mess that put us in.
Uncertainty makes people nervous, and Jensen wanted to take no chances.
He doesn't have to close. The employee Jensen refers to as "the dude" is fine to work; it's been more than 10 days since he had a positive result and he never had symptoms.
Here are the rules, recommended by the Centers for Disease Control and followed by the Health Department:
Anyone who is sick must be out of work for 10 days from the date of the first symptoms, and must be free of any symptoms without the use of medication for 24 hours. If someone is asymptomatic, it's 10 days from their positive test.
But anyone in close contact with that employee has to be sent home to quarantine for 14 days; he or she can return to work on the 15th day assuming they don't develop symptoms. (If so, they start over at 10 days from the first symptoms.) Close contact is within 6 feet for 15 minutes or more, with or without a mask. Should employees be without masks in a kitchen, they should all be considered potentially exposed.
(This is anywhere in a relatively small space, by the way. Haushalter and I talked about restaurants, where kitchens tend to be tight, but this would apply to a retail shop, an office or any business setting.)
Jensen — his restaurant is among the finest in town and many people consider it the best of the best — turned to some of his customers.
"So I talked to health care professionals — and I mean doctors — and some say one thing, like five days is enough, and others say something else, and I don't know what's right," he said.
"The whole restaurant will be tested, and I'm going to cross my fingers that they're all negative," Jensen said. "Some have had tests already anyway because they do that, and everyone else will get one."
He made sure of it by arranging for someone with a private lab to come to the restaurant July 26 for drive-up testing. He doesn't want to say who or how it happened; my best guess is that someone in the position to help has a favorite restaurant. Whatever the case, on Sunday morning, all kitchen workers were tested and any front-of-the-house workers who wanted a test also got one.
"Some already have tests scheduled and some already had them and are waiting on their results, but in the end, everyone will have it," Jensen said.
Is this what the Health Department wants? Well, it's not the protocol.
With labs strained, Haushalter said the order of testing should be: First, people who are sick, with those who are in the hospital and the sickest first. Next, people who have been exposed to someone with COVID; essential and front line workers who are in frequent contact with the public; then asymptomatic people who are simply curious.
But if a business wants to do more, what's to stop it?
"Our staff, particularly the kitchen staff, wanted their peace of mind," Jaquila Jensen said. "We want to give them that."
When the restaurant reopens, the bar will be closed for seating under Health Directive 9, so the Jensens plan to put a few tables in there and also to add outdoor seating in the parking lot.
Editor's Note: The Daily Memphian is making our coronavirus coverage accessible to all readers — no subscription needed. Our journalists continue to work around the clock to provide you with the extensive coverage you need; if you can subscribe, please do. 
---