Restaurant openings and changes coming in 2019
Less than 48 hours into 2019, The Pasta Maker in Germantown announced it was closing, despite a sign on the door and a phone message stating it would reopen on Jan. 21. Owner Michele d'Oto typically takes a one-month vacation to Italy around the end of the year, and folks awaited his return.
But d'Oto said that circumstances arose requiring he spend some time with his family, and he was unable to close for the few months he needs and keep his space.
"It wasn't planned this way. It happened very suddenly," d'Oto said. "We tried to work something out with the landlord, but it didn't work out and anyway, you can't really expect him to just keep it sitting here and he's been very good to us.
"So I'll take four or five months to do what I need to do and then we'll be back to open something else."
D'Oto and his partner, Laura Derrick, originally opened Pasta Italia in Collierville, closed it and moved away, then came back to Memphis and reopened it in Cordova. The Pasta Maker opened in 2016. As to what he'll open next and where it will be, d'Oto is open.
"We'll start thinking about that in a few months," he said.
Despite that loss, the year ahead promises to be one filled with exciting new restaurants and some changes too.
Immediately
First up is Inspire Community Café, 510 Tillman, which officially opened Jan. 4. This breakfast, lunch and dinner spot will feature locally sourced products when possible, pay employees a living wage and offer healthful food choices including vegetarian and vegan dishes. And nothing costs more than $10.
After that, it's Lucky Cat Ramen, which has shut down the Cooper location and could be open in its new spot at 2583 Broad Ave. as early as Jan. 11.
The next new place most likely to open is Collierville Commissary, Walker Taylor's new barbecue joint a few miles east of his original, Germantown Commissary. Look for much of the same – good barbecue, tamales and the best coconut cream pie in town – plus a few new menu items in a stand-alone building at Poplar and Houston Levee Road. The expected opening is mid- to late January, but there's no final date and as is the case with everything in this article, dates can change due to last-minute inspection delays.
Target date for Elwood's Shells, 916 S. Cooper in the former Jasmine Restaurant, is Jan. 28. Elwood's Shack owner Tim Bednarski is opening a Gulf Coast seafood joint with the same casual feel as the Shack but with no menu overlap except for his muffuletta and some po' boys. Look for breakfast, lunch, dinner and weekend brunch. Some items include shrimp and grits, gumbo, red beans and rice, plus grouper and croaker; the menu is large.
Early in the year – maybe this month – Sushi Jimmi, 2895 Poplar, will change hands as owner Jimmy Sinh leaves town and takes off for a year of travel with his family. Best of luck to him, on his journey and where he lands, and we look forward to seeing what's in store for the restaurant (he has interested buyers but is hoping it stays local; contact the restaurant if you're in the market).
Hu Diner opens in Hu Hotel, 1-3 S. Main, in January. The restaurant promises to "blend Southern nostalgia with global flavors and avant-garde technique." Date to be announced soon.
Soon
In February, Ryan Trimm opens 3rd & Court in Hotel Indigo In the spring – "March, April or who knows, it could be May" he says – he'll open an unnamed music room there, too, serving cocktails and small plates and playing vinyl records. 3rd & Court will house a bar on the north side that will be outfitted with couches, chairs and coffee tables and the kind of food that goes with it.
"We'll serve things like you'd eat before dinner at someone's house," Trimm said. "Food you can sit out on the coffee table and eat with your cocktail."
The south side is the diner, where chef Shelby Kight will fill bellies with updated versions of all-American favorites.
"Think meatloaf, but maybe served over polenta instead of mashed potatoes. Maybe bison, maybe duck, maybe venision," Trimm said. "We're still working on the menu, but I definitely wouldn't call it upscale. Just traditional food with a twist."
In other Trimm restaurant news, 117 Prime is closed for lunch but will open again later in the year; dinner hours remain the same at the steak house at 117 Union. And look for Sweet Grass to overhaul its menu later in January, emphasizing appetizers and small plates, limited entrees to three or four items.
The remodel of Hog & Hominy, 707 W. Brookhaven Circle, originally planned for January has been moved back a little as it ended up being more extensive and required more architectural work than expected. But sometime this year, likely sooner rather than later, the front of the house will be all restaurant and kitchen and the back will expand to house a large bar. Look for booths and soft seating, which means it will be a little quieter. Best of all, no changes planned to the menu except for the standard seasonal ones already in play. It's no secret that owners Andy Ticer and Michael Hudman have plans for more new places, but whether any will open in 2019 is unknown right now.
---
JENNIFER BIGGS: Andy & Mikey, 1o Years and 5 Restaurants Down the Road
---
Another Soul Fish will open, probably in March, in Cordova. There's no address yet for the new building, but it's off Highway 64, behind Wolfchase Mall and across the street from Wal-Mart.
Garibaldi's is still coming to the spot next to Gibson's Donuts on Mt. Moriah; look for it late winter or early spring.
A little later
Nick Scott, owner of Alchemy and co-owner of City Block Salumeria, will open Salt | Soy in 2019 in the former Tart space at 820 Cooper. Late spring? Summer? We'll see. He's having design delays, but look for inventive sushi and Asian cuisine coming soon.
Highly anticipated and also delayed, Porch & Parlor will open in the summer in Overton Square at the corner of Madison and Cooper. This one comes from Russ Graham and Tom Price, who also own Flight and Southern Social, and will offer upscale dining and a large bar.
Tommy Peters will open Moondance in the new development at Germantown Road and Neshoba, and BurgerFi and Let it Fly are two of the restaurants also coming to Germantown in 2019.
---
MICHAEL WADDELL: New restaurants spreading across Germantown in coming months
---
Also
It's safe to assume that Fino's, which closed in December, will reopen with a new buyer, but it's not known when.
Dave Krog, who has been operating Gallery popup dinners since he left Interim in late 2016, will have a new restaurant this year. Details are being held close and there's no known date, but it's a good guess it'll be in East Memphis and it's certain to be ambitious and fitting for a chef who started out great and is only getting better.
Two prime restaurant spots entered 2019 empty and while folks are looking at both, it's not known what will go in the former Indian Pass in Overton Square or The Kitchen at Shelby Farms space. The latter is the prettiest restaurant space in town and while it surely comes at a steep price, here's hoping a local restaurateur secures it and reopens it soon.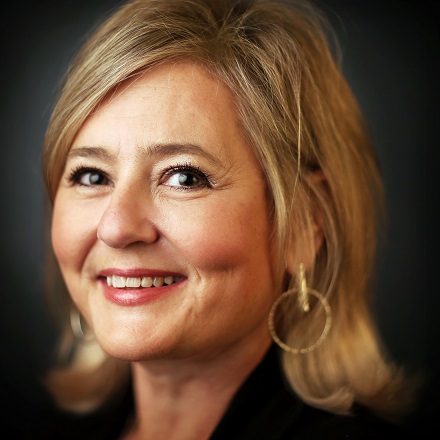 Jennifer Biggs
Jennifer Biggs is a native Memphian and veteran food writer and journalist who covers all things food, dining and spirits related for The Daily Memphian.
---