Metro
Governor to expedite scaled-back budget for early recess, long layoff
Editor's note: Due to the serious public health implications associated with COVID-19, The Daily Memphian is making our coronavirus coverage accessible to all readers — no subscription needed.
Reacting to the national coronavirus pandemic, Gov. Bill Lee will present an "adjusted" budget by Wednesday containing funds to respond to the COVID-19 crisis and mid-state tornado victims.
The General Assembly is expected this week to approve the budget, which would be scaled back from $40.9 billion, then recess for at least 60 days, possibly until June 1.
Growth projections of 3.1% and the future economy "have changed dramatically," Lee said, forcing his administration to alter its budget plan. He noted the state is obligated to pass a balanced budget and must do that in order to obtain federal funds to deal with the coronavirus pandemic.
"Our administration will present a budget in the next two days. We're working around the clock right now to adjust the budget that we presented earlier in the year," Lee said. "We certainly know the economic conditions have changed dramatically in the last few days."
Republican lawmakers said they expect to pass only legislation essential to the budget process this week before going home, just a few days after one member said Ag Day on the Hill would still be held. They won't adjourn sine die, either, the term for ending the 111th General Assembly session, which would enable them to raise money for re-election.
"This is something where we learn something every day, and we're seeing where the cases were just a few are starting to go up," said Lt. Gov. Randy McNally, noting legislative leaders want members to go home and not catch the virus and take it with them.
McNally said the only similar disruptions he could recall for the Legislature took place during the income tax dust-up in the early 2000s and the Civil War, though he noted he wasn't around for the latter.
---
---
House Speaker Cameron Sexton said leadership would continue to monitor the situation and base its decision on guidance from the U.S. Centers for Disease Control and Prevention and health care experts who told them Monday that congregating in one place is more likely to spread to the disease.
Republican lawmakers also said they put off partisan legislation such as the "constitutional carry" bill allowing people to carry handguns without a permit, and the legislation to make the Bible the officials book of the state of Tennessee.
McNally, however, said those measures could be taken out when the General Assembly returns.
House Minority Leader Karen Camper of Memphis said she agrees with the move to pass a "skeleton budget" as long as it reflects the values of Democrats and Republicans and doesn't dip into partisan legislation.
"The Speaker has really demonstrated that's what he's going to do. I think they've been fair in meeting … today. I think it's going to be OK because it's us coming together, and that's the tone we need to set," Camper said.
---
---
With $1.2 billion in the rainy day fund, the governor and Legislature could tap that for emergency needs. Lee acknowledged money could be needed to shore up the state's safety net programs, including the unemployment compensation fund, the Temporary Assistance for Needy Fund (cash aid) and Supplemental Nutrition Assistance Program (food stamps).
"People's lives are depending on it, and their livelihoods are depending on it as well," Lee said.
Students who eat one to two meals at school each day will continue to receive food delivered by the state, according to the governor.
The Tennessee Department of Education received a waiver from the federal government to provide meals to children, even when they're out of school. The waiver allows schools to use other means besides cafeterias for students to get meals, such as "grab-n-go" and bus stop delivery, and Lee said local schools systems will be allowed to use their own plans.
"If we can arrest this (coronavirus) or certainly mitigate it to a degree it doesn't have an overburdening effect on our health care system, if we can address this in a meaningful way, we soften the financial blow to the economy of this country," Lee said, explaining that's why it's important for people to wash their hands and stay home if sick.
State Sen. Bo Watson, chairman of the Senate Finance, Ways & Means Committee, said he expects the governor's budget to show zero growth, which would put it in the $38.5 billion range for the current budget.
Watson also projected that money would be moved out of new projects to priorities for responding to the coronavirus.
"I think they're trying to put together a budget that's pretty lean," Watson said of the Lee Administration.
The Senate doesn't plan to make any additions to the governor's budget plan, he added.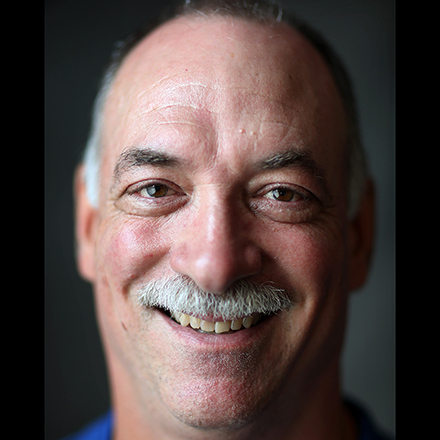 Sam Stockard
Sam Stockard is a Nashville-based reporter with more than 30 years of journalism experience as a writer, editor and columnist covering the state Legislature and Tennessee politics for The Daily Memphian.
---