Metro
No churches cited for being open Palm Sunday, but officials are watching
Officials say no Shelby County churches were issued a citation for being open last Sunday, April 5, for Palm Sunday services, but the county's health officer did do a bit of scolding in the hopes of getting some churchgoers to social distance during the coronavirus pandemic.
Dr. Bruce Randolph, Shelby County health officer, got complaints last week about 16 churches and was able to visit five Sunday and several others during the week.
---
---
No churches were cited. I had conversations with several pastors, gave them a copy of the Health Directive, and educated them on social distancing recommendations," Randolph said in a statement. "All agreed to abide by the health directive, which limits gatherings to no more than 10 people, who must remain at least 6 feet apart at all times."
Masks or face coverings are recommended, but not required.
He continues to encourage faith organizations to hold services via live-streaming or other technology until the Safer At Home orders are lifted for the county.
The order, which was put in place to help slow the spread of the coronavirus pandemic, also allows only businesses deemed essential— such as grocery stores, pharmacies and auto repair shops — to be open.
Nationally and around the world, church gatherings have been identified as the source for COVID-19 clusters that have resulted in illness and death.
And this week, an evangelical pastor in Louisiana has said he will continue to hold in-person church services, defying an order from that state's governor.
Bishop Adrian Rodgers, pastor of New Dimensions Ministries on Frayser-Raleigh Road, said services at his church went online immediately after the stay-at-home order was issued by Memphis Mayor Jim Strickland and county Mayor Lee Harris.
Last Sunday, members drove to the parking lot while the service was conducted by fewer than 10 people who kept 6 feet apart and cars that were parked in every other parking space.
Rodgers said he consulted with area police officers to be sure they were in compliance.
"Now we certainly miss the fellowship. And we look forward to coming back together when we can," Rodgers said.
This Sunday, they hope to have Easter services in the parking lot but are prepared for online-only if it rains, he said.
Rodgers doesn't know of any churches that are deliberately violating the health order.
"I'm not criticizing anybody for doing anything else. Pastors operate on their own convictions. But I felt led by the Lord to do it," he said.
But people have to be careful, Rodgers said.
"And I understand their resistance to comply, but when you look at the total picture and the dangers involved, I think you have to internally make the decision to do what's best for everybody's health in totality," he said. "I would hate to be responsible for someone dying."
Editor's Note: The Daily Memphian is making our coronavirus coverage accessible to all readers — no subscription needed. Our journalists continue to work around the clock to provide you with the extensive coverage you need; if you can subscribe, please do. 
Memphis Police Department officials said calls from citizens about churches violating the order will be routed to the Health Department.
Churches within the areas patrolled by sheriff's deputies seem to be in near total compliance, said Capt. Anthony Buckner, sheriff's office spokesman.
"I think we've had only one church that remained open. When the deputy went out there, the church was complying with social distancing," Buckner said.
Deputies have been directed to handle these calls with "a soft hand approach" to encourage voluntary compliance, he said.
If a deputy and his supervisor are unable to encourage compliance, they have been instructed to contact the Health Department, Buckner said.
Sheriff's office deputies patrol the unincorporated areas of Shelby County and the cities of Arlington and Lakeland.
"We've been successful in explaining these orders in seeking compliance," Buckner said. "We haven't had to take any enforcement action so far. I think overall the churches have really shown some respect and some cohesiveness when it comes to following public health officials."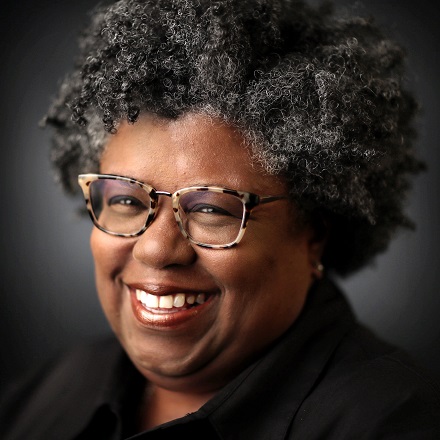 Linda Moore
Linda A. Moore covers education, South Memphis and Whitehaven. A native of South Memphis, Linda has covered news in Memphis and Shelby County for more than 20 years and was formerly a reporter with The Commercial Appeal.
---