Metro
Pet food pantry is first project for Shelby County coalition
About six months ago, representatives of numerous local animal welfare agencies met with the laudable goal of increasing services by working together. The Shelby County Animal Welfare Coalition was the result of those talks.
"We started working on this last fall and officially announced it in January," said Alexis Pugh, director of Memphis Animal Services. "We had plans to start working on things like low-cost shots, but then this hit."
"This," of course, is COVID-19, and the coalition's first project is a food pantry to make sure that anyone who needs pet food in their home has it.
"All these bartenders, servers, tattoo artists, hair dressers — all these people in the service industry — have lost their income," she said. "We know that animal lovers are people who would probably feed their pets before they would feed themselves, and we've got to help them get through this."
The coalition is composed of Bartlett Animal Shelter, Collierville Animal Services, Germantown Animal Shelter, the Humane Society of Memphis & Shelby County, Spay Memphis, Shelby County Rabies Control and Memphis Animal Services.
All shelters are diverting some of their pet food donations to the project, and Hollywood Feed and Hill's Pet Nutrition have donated food.
"This is very important for all pet owners in our area who are struggling to provide food for their animals, whether from a layoff, shorter hours — whatever the need," said Ellen Zahariadas, executive director of the Humane Society of Memphis & Shelby County.
Private donations are also being accepted.
"People want to help," Pugh said. "They're stuck in their homes, they can't go volunteer anywhere. What can they do right now? One thing is, they can help fellow pet owners like themselves."
You can donate money online at memphisanimalservices.com/donate; donate when you buy food at Hollywood Feed (which has curbside and is presently offering free home delivery); order from the Amazon wish list; or drop off pet food at Memphis Animal Services, 2350 Appling City Cove.
Donors can leave food items at the shelter at the blue awning outside of the gate on the bench marked with a sign reading "donations." This is the preferred spot to drop off food.
Donations also can be made at:
- Humane Society of Memphis & Shelby County, 935 Farm Road (at adoptions door)
- Germantown Animal Shelter, 7700 Southern Ave. (bench in front of building)
- Any Memphis-area Hollywood Feed store.
"We're not asking anyone to go through a process and provide verification. If they've lost their job or need help, all they have to do is call our intake line," Pugh said.
"We'll make appointments and they'll come in on Monday and Thursday. Whatever they need, we'll put it outside just before their appointment time and they just walk up and grab it. It's contact-less."
The first distribution is Monday, April 20. Limited delivery is also available.
To receive pet food, call 901-636-1418 and leave a message that includes your name, telephone number, species and numbers of pets, and the approximate weight and age of your pets.
She said that offering help will help ease some anxiety for pet owners facing financial problems, and will also keep animals out of shelters.
"The last thing we would ever want is for someone to give up their pet because they can't feed them. Can you imagine losing your job, already worried about your rent, your bills and then have to think about giving up your pet? How awful. We don't want anyone in that situation."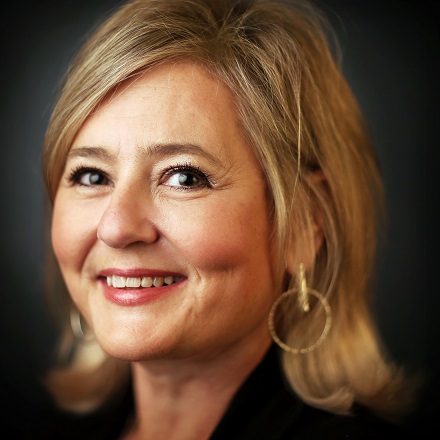 Jennifer Biggs
Jennifer Biggs is a native Memphian and veteran food writer and journalist who covers all things food, dining and spirits related for The Daily Memphian.
---