Metro
Holding it together as we stay apart: The psychological challenge of shelter-in-place
Annoying, frustrating and, for some, even dangerous
At one end of the spectrum there is the risk for anxiety, depression and PTSD.
Editor's Note: The Daily Memphian is making our coronavirus coverage accessible to all readers — no subscription needed. Our journalists continue to work around the clock to provide you with the extensive coverage you need; if you can subscribe, please do. 
For a few, there might even be the thought of taking this societal shutdown amid the COVID-19 pandemic into their own hands and tapping out.
Truth is, the novel coronavirus itself isn't always the gravest danger.
Rather, it is being trapped in isolation. Living behind a curtain. And not knowing when the curtain will rise – be it by three feet, six feet, or – deep breath here – finally all the way to the top.
Recently, there has been increased talk – from Washington to Memphis – about a phased-in re-opening of everyday life. That talk can help, provided re-opening isn't done too early and sends us back into lockdown mode.
After all, the day-after-day sameness of shelter-in-place is exhausting. On this we can agree, no political agendas or debates necessary.
---
---
It can wear on you to the point that you catch yourself staring at the television, or a computer screen, or your phone, without even registering what's in front of you.
"People may be experiencing numbing or spacing out," says Paul Dunaway, a visiting assistant professor in the behavioral sciences department at Christian Brothers University.
There is no cure for COVID-19, but researchers are working toward a vaccine and treatments that will lessen the disease's effects.
Meantime, some of us will be challenged by self-medicating. Or holding our tempers in check.
All of us could use a strong dose of hope.
Even the thought of a soft re-opening sooner rather than later might provide some relief.
"If we know there's light at the end of the tunnel," says Dunaway, "it's easier to go through things."
The stress is real
Have you lost your temper over something small? Maybe toward your child, your spouse, or a sibling?
"There is nothing normal about our situation," says Danielle Maack, an associate professor of psychology at Ole Miss. "So, emotions are going to be heightened. Even wonderful, glorious families can have arguments over minor things."
Some of us, too, are wired better for social distancing and isolation than others.
"What we really need is that sense of community," said Dr. Iverson Bell, an assistant professor of psychiatry at the University of Tennessee Health Science Center, in a statement released last week and aimed at safeguarding collective mental wellness.
Dunaway, too, worries, that at the local level there are not enough mental health resources for people.
Telehealth is invaluable now, he says, but also limited by law. He is licensed in Tennessee and can only practice telehealth with patients who are in the state: "Even though I live 10 minutes from the Mississippi and Arkansas state lines."
Rebecca Klatzkin, an associate professor in the psychology department at Rhodes College, has stress-eating and chronic stress as two of her primary areas of emphasis. Both of them are in play with the pandemic, which she describes as its own sustained stress.
---
---
"When people are under chronic stress," she says, "studies have shown you undergo physiological, metabolic, changes."
Those changes can lead to stress-eating.
Whether in the midst of a pandemic and stay-at-home orders or not, stress-eating can operate like a valve we loosen when the pressure builds up.
"A huge part of it is the emotional relief we feel after we eat comfort foods," says Klatzkin.
For her, go-to comfort foods are pizza and ice cream. No one, of course, does themselves any long-term favors if seeking frequent comfort from the ricotta and meatball special (her favorite) or from two scoops of chocolate (although, who wouldn't like that?).
"There's not that much contrast between drug addiction and food addiction," she says. "Rats can become more addicted to food than to drugs."
In Memphis, our rates of obesity, hypertension and diabetes are already off the charts; stress-eating comfort foods when stuck at home just compounds those underlying problems.
"The stakes are higher here," Klatzkin says. "It's all related, a vicious cycle.
"Stress makes you eat. You feel better when you eat the comfort food, and then you look forward to it" and on and on it goes.
Dealing with disappointment
We can't go to the movies or dine at our favorite restaurant any more, but we're free to wash our hands as long and as often as we want.
Global Handwashing Day, by the way, is Oct. 15; also, every day for the last six weeks.
We should probably never wear a zombie mask inside a bank, but if the alternative when going to the grocery store is not covering your face, then by all means wear a zombie mask when picking out your produce and restocking your toilet paper.
Desperate times, desperate measures.
And we're good with that – until we're not.
"Anecdotally, with patients I've been seeing, the first couple of weeks with home isolation they were like, `Hey, I get it,' " says Maack, who counsels patients at a clinic in Oxford, Miss. "By week four or five, they're starting to feel more emotional fatigue."
For some people, this will prove to be a gateway for rationalization.
---
---
Says Maack: "Invulnerability complex: `I'm young, I'm healthy, I've never even gotten the flu and the flu kills more than this thing has.' "
Yet it's also true that the pandemic and the societal shutdown is hitting young people hard, essentially intercepting college students in the midst of their launch sequence.
"If they were in an apartment or a dorm, they were starting to find their independence," says Maack. "And in some ways, they were forced to go back home."
Naturally, seniors have taken this disruption worse.
"I've had some students say, 'It's not fair,' " Maack says, adding that they don't take it personally, as though the virus targeted them, but it's still hard for them to accept this is how their college experience is ending.
"It's expectations – 'This isn't how I expected my senior year would be.' "
Dunaway has a son in college and a daughter who is a senior at White Station High School. He says the shutdown has been tougher on her for the same reasons.
"She was looking forward to prom," Dunaway says. "She had bought a dress."
Products of our new environment
Losing out on things hurts. It's supposed to hurt.
"If people don't let themselves grieve loss, it builds up – bubbles, bubbles, bubbles until they explode at some point," Maack says.
In some places, domestic violence numbers are up. In other places, the numbers are actually down.
Dunaway does not take any solace from lower numbers because he says many incidents may go unreported. He also says people trapped in physically and/or verbally abusive situations have fewer options.
"They can't leave a toxic environment," he says. "It's harder to get out now."
Dunaway sees clients at a Shelby County in-patient psychiatric hospital. As the weeks of the shutdown have mounted, he has seen anxiety and depression gain momentum.
"It pushes people to the brink."
One person, between the age of 60 and 70, lost their part-time job and was only having contact with family when going on FaceTime to talk with their grandchildren. The isolation, not the threat of this coronavirus, was what had the person thinking suicidal thoughts.
"Social media's great," Dunaway says, "but we don't realize the physical connection of touch."
Any port in a storm
Most of us are lucky.
We don't live in abusive situations or find ourselves completely cut off from all human contact.
Yes, we are frustrated.
Bored out of our minds, too.
This is one reason why the Netflix show "Tiger King" has become a phenomenon. Maack says she is "proud" to have so far resisted "Tiger King," but confessed that she and her husband started with the original "Star Trek" series and now are working their way through the seven seasons of "Star Trek: Deep Space Nine."
"We're nerds," she explains, although it probably isn't necessary.
Full disclosure: We all have our home entertainment vices.
---
---
When my three sons were young, we got a baseball video game called MVP. My 21-year-old son, Jonathan, is home from college because of the shutdown. We're missing baseball, so we drafted our own team from 2005 MLB rosters and we are playing through a 162-game schedule against the computer.
One night, three hours after I should have been in bed, I hit opposite-field home runs in consecutive at-bats with our backup catcher, the eminently forgettable Jason LaRue.
I told my wife about it the next morning, seeing as how it was easily my greatest accomplishment of the week.
"You've got a problem," she said.
Do I really? Even amid times that are not "normal?"
I consulted Maack.
Her diagnosis: "If at the end of the day there's some sort of achievement, something to celebrate – based on the information provided me in a snapshot – that's probably OK."
Then came the awkward silence.
Followed by this addendum:
"I haven't spoken to your wife."
We want to know
So, we are coping as best we can.
As COVID-19 escalated, we've heard over and over from the best medical minds that "there is no playbook" for this pandemic.
Well, same for the shelter-at-home existence we are all sharing by remaining apart.
It's just a different kind of test without a playbook.
"It's not just a change of schedule," Maack says, "but a change of routine and we are creatures of habit."
How do we withstand it?
The isolation means more screen time, which for some of Dunaway's students is the last thing that they need.
"Even before this," he says, "I had students spending eight-plus hours a day on social media."
Exercise is an obvious hedge against a lot of what ails us during the stay-at-home order.
Says Klatzkin: "Exercise releases so many happy hormones."
But even they won't wipe away all the boredom and frustration.
So, until American life opens up – and we don't know when that will be completely – all we can do is keep peering through that tunnel for whatever glimmer of light we can find.
Day after day after day …
"We don't like uncertainty," Maack says before adding an unreachable truth:
"As humans, we like control."
COVID-19 in Memphis and Shelby County: April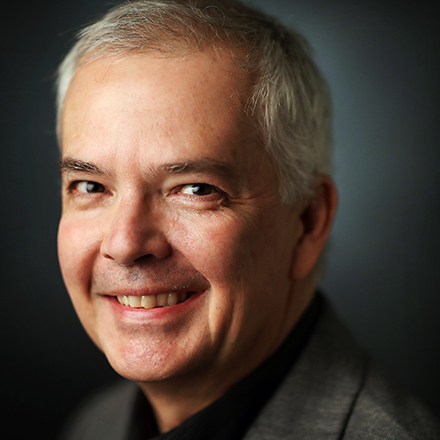 Don Wade
Don Wade has been a Memphis journalist since 1998 and he has won awards for both his sports and news/feature writing. He is originally from Kansas City and is married with three sons.
---