Metro
County's new cases remain 50 or fewer for 3rd straight day
For the third consecutive day, Shelby County reported 50 or fewer new cases of COVID-19, according to the latest figures from the Shelby County Health Department.
Shelby County reported 50 new coronavirus cases Tuesday, April 21, an increase to 1,857. While the case rate may not grow as fast as it once did, it marks the third consecutive day new cases have increased. Shelby County reported 41 new cases Monday and 35 additional cases Sunday.
"What the number of new cases tells us is approximately nine to 10 days ago how many people may have been infected through contact," said Dr. Manoj Jain, infectious disease expert advising the Shelby County COVID-19 Task Force. "When we look at the cases, we want to see that the (trending) line is either flattening or going down." 
---
---
On testing, Shelby County is closing in on the 20,000 mark – currently at 19,816. Out of the 19,816 tested, there have been 1,857 positive cases – a 9.4% rate.
The county reported an additional 651 tests Tuesday with 50 new cases – an 8.0% positive rate. That's roughly in line with average number of reported tests per day over the past week at 676, according to health department data.
Jain said the county has made tremendous strides in building its testing capacity over the past month.
"We have the testing machines available and the labs," Jain said. "We have the test kits for the most part available as well and the staffing, and finding the symptomatic and asymptomatic to test is something we need to continue working on."
The county also reported one additional death. Deaths associated with the virus stand at 39.
Recoveries in Shelby County increased 14.9% from April 19 to April 20, according to state data. A total of 657 people are classified recovered from the virus, an increase of 85 reported the previous day.
Of the 1,851 coronavirus cases where age is confirmed in Shelby County, the highest ranges of cases affect 25 to 34 year olds (18.7%) and 35 to 44 (18.7%) with 346 cases each.
In the 1,325 cases where race is identified, African Americans compile 68.4%, whites 26% and other races make up the remaining 5.6%.
Tennessee surpassed 100,000 tests – 100,689 – administered for coronavirus as of Monday. Out of those 100,689 tests, the state has 7,238 cases, 152 deaths and 3,575 recoveries, according to the state Department of Health.
Of the 3,575 additional tests reported Monday, there were 168 positive cases. The 4.7% positivity rate is 2.5% below the total positivity rate for the state (7.2%). This continues the recent trend of the positive rate for recent tests falling below the state's total rate.
Gov. Bill Lee said Monday he's not renewing the state's "safer at home" order April 30 and most business in 89 of 95 counties with lower case counts will be able to reopen next week. Shelby County and five other counties – including Davidson – with higher case counts will be able to set their own reopening strategies.
According to a number of models, Shelby County is not expected to reach its peak of coronavirus cases until late May to early June.
Statewide, the number of recoveries from the virus has overtaken the number of active coronavirus cases. Tennessee reported 3,575 recoveries from coronavirus versus 3,511 active cases. It should be noted the 152 statewide deaths are not counted in the recoveries or active cases.
Hospitalizations due to the virus are up to 730 as of April 20 from 724 reported a day prior. This represents the third consecutive day the state reported a single-digit increase in the number of hospitalizations.
Editor's Note: The Daily Memphian is making our coronavirus coverage accessible to all readers — no subscription needed. Our journalists continue to work around the clock to provide you with the extensive coverage you need; if you can subscribe, please do.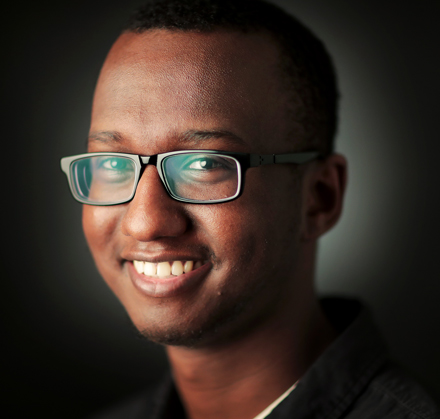 Omer Yusuf
Omer Yusuf covers Bartlett and North Memphis neighborhoods for The Daily Memphian. He also analyzes COVID-19 data each week. Omer is a former Jackson Sun reporter and University of Memphis graduate.
---