Metro
Local coronavirus case rate slowing down
The COVID-19 case rate in Shelby County slowed down slightly over the past week as the number of people tested for the virus has increased, according to data from the Shelby County Health Department.
From April 16 to Wednesday, April 22, coronavirus cases in Shelby County rose from 1,508 to 1,894 – a 25% increase. That's a 14% decrease from the previous week, an indicator that social distancing guidelines and "safer at home" orders implemented by Shelby County are making a difference.
---
---
Testing efforts have also increased in Shelby County over the past week. A total of 4,642 tests were reported over a seven-day period. That is an average of 664 people tested per day, compared to the 531 people tested daily the previous week.
At a press briefing Wednesday, Shelby County Health Department Director Alisa Haushalter said expanded testing will help the county lower its overall positivity test rate of 9.3%.
"Ideally, we want to get that percentage down significantly," she said. "That will require ongoing testing and assuring we have testing across all communities."
The explanation for the testing increase seems simple – more testing locations were established in the past week, particularly in areas like Frayser and Hickory Hill that previously had no testing in their neighborhoods. The 664 average still remains short of the county's COVID-19 task force goal of testing 1,000 people a day.
This week's data did not deter Memphis Mayor Jim Strickland from extending the city's "safer at home" order through May 5 – a date in line with health officials' belief that the county's peak is still not expected for another month.
Strickland said the number of new cases and hospitalizations – among other factors – need to be on the decline for a unspecified period of time before ending the "safer at home" order and reopening Memphis in phases.
"We must get back to business the right way," Strickland said. "We can't squander all the good we have done with our social distancing efforts to slow the spread on the virus."
Editor's Note: The Daily Memphian is making our coronavirus coverage accessible to all readers — no subscription needed. Our journalists continue to work around the clock to provide you with the extensive coverage you need; if you can subscribe, please do. 
As of Wednesday, Shelby County has 1,894 coronavirus cases with 41 deaths out of 20,315 tests reported, according to the health department.
Recoveries in Shelby County from coronavirus have also more than doubled over the past week, from 349 on April 15 to 730 on Tuesday, according to the state.
---
---
As mentioned previously, the state's Health Department defines a "recovered" person as someone confirmed to be asymptomatic by the local or regional health department and have completed their self-isolation period or has gone at least 21 days beyond the first test confirming they have coronavirus.
In Shelby County, death from complications due to the virus have increased from 32 reported April 16 to 41 confirmed Wednesday, according to the county health department. The nine additional deaths over the past week make up 22% of the overall death toll from coronavirus.
It was a relatively steady climb in the total with the most deaths recorded in any one day over the past week being three from April 16 (32) to April 17 (35). The overall death rate in Shelby County is at 2.7%, compared to the state's mortality rate of 2.1%.
In Memphis area hospitals, acute beds are at 64% occupied with a 3,192-bed surge capacity as of Tuesday, April 21, according to the state's Health Resource Tracking System. Acute beds currently house 45 coronavirus patients and additional 93 patients are under investigation for having the virus.
Local intensive care unit beds are at 45% of its 726-bed surge capacity, according to the same data. Currently, 37 coronavirus patients are in ICU with 35 more patients under investigation for having the virus. Also, 33% of the 691 ventilators at Memphis area hospitals are currently in use.
County officials hope the social distancing measures and "safer at home" order will also prevent the local health care system from being overwhelmed, and able to treat coronavirus and non-coronavirus patients even during the peak.
It should be noted that patients at these hospitals are not solely from Shelby County but from other parts of rural West Tennessee, Mississippi and Arkansas. That's because those communities surrounding Shelby County do not have hospitals or have small ones. Health officials are taking this into account when anticipating the surge.
---
---
Statewide, there are 7,394 total cases with 157 deaths out of 108,812 total tests, according to the state health department.
An encouraging data point for Tennessee this week is the total number of recoveries (3,828) from coronavirus have surpassed the number of active cases (3,409).
Gov. Bill Lee touted that point as he also announced this week plans to end the "safer at home" order on April 30 for 89 of 95 counties in Tennessee. The other six counties – including Shelby – with its own health departments will come up with their own plans to reopen.
Tennessee reported 22 deaths from coronavirus from April 15 to Tuesday, with the total now at 157, according to the state's health department. In comparison to the previous week, this is an encouraging sign the death rate is slowing statewide. From April 9 to April 15, the state reported 41 deaths, nearly double this week's rate.
There were 97 additional hospitalizations confirmed in Tennessee between April 15 (663) to Tuesday (760), according to the state – a significant decrease from the 158 reported from April 9 to April 15.
The largest single-day increase over the past week was from Monday (730) to Tuesday (760), however.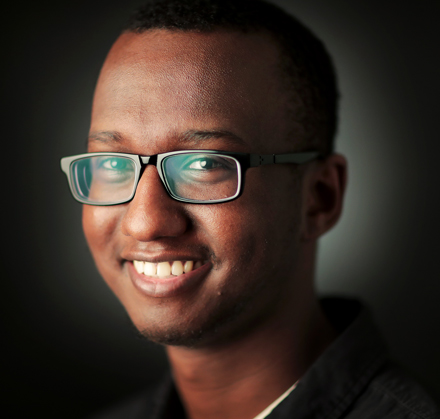 Omer Yusuf
Omer Yusuf covers Bartlett and North Memphis neighborhoods for The Daily Memphian. He also analyzes COVID-19 data each week. Omer is a former Jackson Sun reporter and University of Memphis graduate.
---