Metro
Fewer cases, but also fewer people being tested
For the fifth consecutive day Shelby County reported 50 or fewer new coronavirus cases Thursday, but additional tests also continued to decrease, according to the county Health Department's latest figures.
Shelby County reported 37 new cases for the second consecutive day Thursday – another indicator the case rate is slowing locally. The previous three days the county reported 50, 41 and 35 additional coronavirus cases.
---
---
On testing, the county confirmed 446 additional tests for the virus Thursday. That continues a four-day trend of reported new tests decreasing. Shelby County reported 499 new tests Wednesday, 621 on Tuesday and 983 Monday.
All of those figures are below the goal of conducting 1,000 tests a day. Increased testing is a data point elected officials plan to use when deciding to reopen Shelby County.
At a press briefing Wednesday, Shelby County Health Department Director Dr. Alisa Haushalter said despite the case rate slowing, predictions still show the county reaching its peak in coronavirus cases between late May to early June.
"With social distancing, we may push that out farther, and the peak may be such that it doesn't overwhelm our health care system," she said, "which is what we're striving for."
As of Thursday, April 23, Shelby County has 1,931 coronavirus cases and 41 deaths out of 20,761 tests performed, according to the health department. There were no additional deaths reported Thursday.
---
---
Of the 446 new tests, the positive rate was 8.3% – a percentage point below the overall positive rate of 9.3%.
 Recoveries in Shelby County continue to increase with 799 reported by the state Wednesday. That's an increase of 69 people from the previous day.  
Recoveries in Shelby County continue to increase with 799 reported by the state Wednesday. That's an increase of 69 people from the previous day.
Of the 1,403 cases where race is known in Shelby County, African Americans make up 67.9% of cases. While it's still disproportionate given they make up 54% of the population, it still represents a decrease from the 71% first reported when demographic data was made available.
The age range with the highest number of cases in Shelby County is 25 to 34 (18.9%) with ages 35 to 44 (18.8%) the second highest group.
Statewide, Tennessee recorded its largest day-to-day increase in new reported cases Wednesday, according to the state's Department of Health.
Tennessee reported an additional 448 cases Wednesday with the number of cases now at 7,842. The second highest day-to-day increase was from March 31 to April 1, when the statewide case count grew by 444 confirmed cases.
Tennessee Department of Health Commissioner Dr. Lisa Piercey said the large increase in new cases can be attributed to high number of positive cases from high-risk populations such as jails and prisons.
"Our overall positivity rate still remains at 6.8%, and this does not cause us concern," Piercey continued.
Recoveries in Tennessee (4,012) continue to outpace the number of active cases (3,664). Hospitalizations statewide due to coronavirus increased to 775, according to the state.
The state also reported nine new deaths bringing death associated to the virus at 166. This is its highest single day of new deaths since April 15 when the state added 11 deaths from the virus.
There were 6,798 additional coronavirus tests reported Wednesday. The positivity rate of those tests was 6.6% still below the state's current positive rate of 6.8%. Tennessee has recorded 114,980 tests for coronavirus.
Editor's Note: The Daily Memphian is making our coronavirus coverage accessible to all readers — no subscription needed. Our journalists continue to work around the clock to provide you with the extensive coverage you need; if you can subscribe, please do.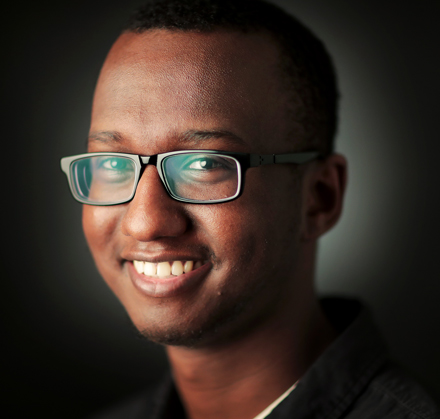 Omer Yusuf
Omer Yusuf covers Binghampton, Frayser, North Memphis and Raleigh for The Daily Memphian. Omer previously covered county government. He is also a former reporter at The Jackson Sun and a University of Memphis graduate.
---