Metro
Testing falls sharply in Shelby County
Newly reported coronavirus cases decreased in Shelby County Tuesday, but that accompanied the fewest reported tests in six days, according to data from the Shelby County Health Department.
Shelby County reported 72 new cases Tuesday, May 5, a decrease from the 101 confirmed Monday. On testing, the county reported 719 administered tests, a steep drop from the 1,636 reported a day earlier.
---
---
It's the lowest single-day total in six days, and the first time in that span that new tests fell below 1,200, much less 1,000. As previously noted, the county's goal is to test 1,000 people for the coronavirus each day with a future target of eventually testing 2,400 a day.
The positivity rate of Tuesday's tests was nearly 10%, another potential concern since health officials strive to keep that number below 10%.
The overall positivity rate in Shelby County remains at 8.4%, meaning Tuesday's numbers did not increase the overall rate. It also was one of the rare occasions the rate hasn't decreased in recent days – even incrementally.
"As we look at positivity countywide and ZIP code by ZIP code, we will change our focus not just on testing, but on communications to try and reduce transmission in those specific communities," said Dr. Alisa Haushalter, Shelby County Health Department director.
No long-term decisions will be made on a single day's worth of data. Whether Tuesday's numbers are the start of a concerning trend regarding a spike in the positivity rate or an outlier will not likely be answered immediately. Memphis and Shelby County began phase 1 of its Back to Business plan Monday, signaling the reopening of the local economy.
Editor's Note: The Daily Memphian is making our coronavirus coverage accessible to all readers — no subscription needed. Our journalists continue to work around the clock to provide you with the extensive coverage you need; if you can subscribe, please do. 
While health officials believe cases could increase due to relaxing some social distancing requirements, it is uncertain to what extent or how many new cases.
"I want to encourage everyone to use sound and good judgment and to stay home if you can," said Dr. Bruce Randolph, health department health officer.
For phase 2 of the local reopening plan to go into effect, public health and elected officials want to see another 14-day downward trend or leveling in new cases, stable hospitalization numbers, increased testing capacity and contact tracing.
Shelby County has confirmed 2,922 coronavirus cases, 57 deaths and 1,558 recoveries as of Tuesday, according to the county Health Department. A total of 34,615 coronavirus tests have been administered in Shelby County.
Shelby County reported four new deaths from the virus Tuesday after no new deaths were announced during the previous two days. The total is now 57, and of those, 21 – or more than one in three deaths – are those who lived in nursing home facilities.
"It's really critical that we focus on those outbreaks that we have particularly in settings where we have very vulnerable populations," Haushalter said. "You'll continue to see targeted or surge testing in facilities that serve seniors."
Recoveries in the county from coronavirus are up to 1,558, according to the health department. That number continues to outpace the county's total of active cases, which is 1,307.
Of the 2,103 cases where ethnicity is known, about 9.6% of those identify as Hispanic or Latino. Haushalter said the health department will increase its testing efforts within the local Latino community.
The largest percentage of coronavirus cases among age groups locally remains 25 to 34 (19.2%) and 35 to 44 (18%).
As of Monday, Tennessee has reported 13,502 coronavirus cases with 219 deaths and 6,081 recoveries out of 211,443 tests administered, according to the Tennessee Department of Health.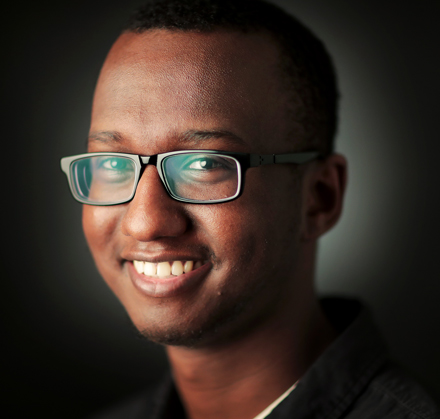 Omer Yusuf
Omer Yusuf covers Binghampton, Frayser, North Memphis and Raleigh for The Daily Memphian. Omer previously covered county government. He is also a former reporter at The Jackson Sun and a University of Memphis graduate.
---