Metro
Local COVID-19 cases and testing increase as positivity rate falls
Deaths increase by four in Thursday report
Shelby County's new COVID-19 cases and testing numbers rose significantly, as the positivity rate also declined, according to Shelby County Health Department data released Thursday.
But with the declining rate came four new deaths reported Thursday – matching the largest number of deaths in a single-day's statistics.
---
---
The county reported 92 new coronavirus cases – more than triple the total from the 26 added a previous day. On second look, however, the previous five days of new case reports reflected: 26, 72, 101, 95 and 98. Wednesday was likely an anomaly and also came with lower testing numbers (613).
After two days of recording fewer than 1,000 new tests, Shelby County reported 1,650 on Thursday. That's also more additional tests than the past two days combined (1,332). For context, during the week of April 30 to May 6, Shelby County tested about 1,015 people a day.
Editor's Note: The Daily Memphian is making our coronavirus coverage accessible to all readers — no subscription needed. Our journalists continue to work around the clock to provide you with the extensive coverage you need; if you can subscribe, please do. 
"Sometimes when we have a jump in reported cases it may be that the lab submitted a bunch of reports in one given day," said Dr. Alisa Haushalter, Shelby County Health Department director.
A quick note on testing numbers. When the county reports 1,650 new tests in a day, that does not mean 1,650 people were tested but rather how many new results were reported to the health department. 
The positivity rate of those 1,650 tests was 5.6%, helping lower the county's overall rate from 8.4% to 8.2%. The goal for health officials is to keep the local percentage as far away from 10% as possible.
Memphis and Shelby County is on the fourth day of its Phase 1 Back to Business plan. To enter Phase 2 of the local reopening schedule, public health and elected officials want another 14-day downward trend or leveling in new cases, stable hospitalization numbers, increased testing capacity and contact tracing.
---
---
"No individual particular measure is the driver of decision-making," she said.
Whether a day when the positivity rate declined but new cases and testing rose significantly will impact the desired trajectory on Phase 2 remains uncertain.
Haushalter said health and elected officials will look more than one day when making decisions on the pandemic's current state.
Shelby County reported 3,040 coronavirus cases with 64 deaths and 1,739 recoveries, as of Thursday, according to the health department. The number of tests administered in Shelby County is 36,878.
The four new Shelby County deaths reported since Wednesday afternoon matches the highest in a single day. Twenty of the 64 deaths were in nursing homes, according to the health department.
The recovery rate is nearing 60% in Shelby County. There have been 1,739 recoveries in the county, making up 57.2% of cases. The total number of current cases is 1,237.
Of the 2,336 cases where race is known, African Americans represent 68% of cases, whites 22.6% and other races compile 9.4%. There are 704 cases identified as "unknown/missing", according to the health department.
Statewide, Tennessee has confirmed 13,938 coronavirus cases, 239 deaths and 6,564 recoveries as of Wednesday, according to the state Department of Health. The state has administered 227,101.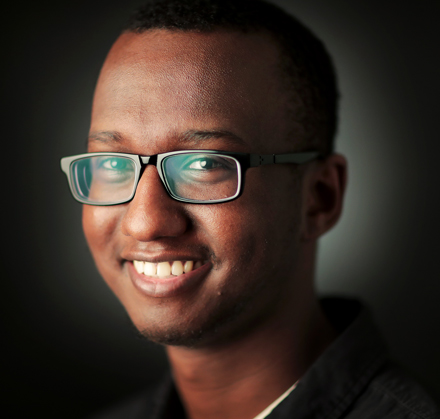 Omer Yusuf
Omer Yusuf covers Bartlett and North Memphis neighborhoods for The Daily Memphian. He also analyzes COVID-19 data each week. Omer is a former Jackson Sun reporter and University of Memphis graduate.
---