Metro
Testing jumps back up in Shelby County as positive rate declines
COVID-19 testing numbers rose in Shelby County as the daily rate of positive cases continued to fall, dropping below 3%, according to Shelby County Health Department data released Friday, May 15.
Elected and public health officials are also monitoring hospital capacity, specifically an uptick in intensive care unit (ICU) bed utilization, as a decision looms on whether Memphis and Shelby County move to Phase 2 of the Back to Business plan.
Based on recent data showing stabilization on most criteria regarding the pandemic, an announcement on Phase 2 is expected Monday, said Dr. Alisa Haushalter, Shelby County Health Department director.
"We have to wait a full 14 days," she said. "To try to make a decision before the 14th day (Monday) is premature." 
---
---
The 1,686 additional coronavirus test results reported Friday morning is the second highest daily total. Only Monday's numbers (1,843) saw a higher testing total since the county began tracing the pandemic two months ago.
While the numbers are short of the county's goal of 2,400 tests daily, it's an improvement and well over the initial goal of 1,000 a day.
"We still have plenty of capacity, if you need to get tested please make yourself available to that testing," said Doug McGowen, city of Memphis chief operating officer. 
More encouraging is that Shelby County reported 46 new cases from the tests, a positive rate of 2.7%, nearly five points below the overall countywide positive rate. The latest data is consistent with the pandemic stabilizing in Shelby County.
In the previous 11 days, Shelby County averaged about 61 new cases and 1,141 reported tests a day. The average positivity rate of coronavirus tests in that span is 5.3%.
The total coronavirus positive rate is now 7.4%, a 1% decrease from May 4 and nearly 2% decrease from the 9.3% reported only three weeks ago on April 22. Health officials want the overall positivity rate to remain below 10%, because it's an indicator widespread community transmission isn't occurring. 
County health department statistics shows 3,569 coronavirus cases, 82 deaths and 2,161 recoveries as of Friday. Total coronavirus testing numbers rose to 48,130.
Memphis and Shelby County are on the 11th day of Phase 1 in the Back to Business plan. Local data Friday and over the weekend likely will reflect how well Shelby County did in terms of slowing the spread since social distancing requirements were relaxed May 4.
Phase 2 of the Back to Business plan includes allowing groups of 50 to congregate with social distancing in place – an increase from the maximum of 10 people allowed under Phase 1. 
The next phase means increased capacity for libraries, gyms and attractions to 50% capacity. Contact sports facilities are also eligible to reopen in Phase 2. 
To continue the reopening process, public health and elected officials want at least a 14-day downward trend or leveling in new cases, stable hospitalization numbers, increased testing capacity and contact tracing. 
The total of COVID-19 patients in local hospital is estimated at 142, according to Memphis Mayor Jim Strickland's daily update Thursday. About 53 of those patients are in the intensive care unit.
On total hospital capacity, officials are closely monitoring hospital bed utilization usage. Currently, 75% of staffed acute beds and 79% of intensive care unit beds are occupied, according to the state's Health Resource Tracking System.
Haushalter attributed the increase in ICU beds to additional patients who either have COVID-19 or those suspected of contracting the virus.
Haushalter said health officials are unsure whether the new patients are from nursing home facilities or more community transmission, a key indicator when evaluating the uptick in ICU bed utilization.
"That will indicate different things for us as we look at the data more closely," she said. 
Construction is nearly complete for an alternative care hospital for coronavirus patients at 495 Union Ave., former home of The Commercial Appeal. That should alleviate immediate concerns about capacity, said Shelby County Health Department Health Officer Dr. Bruce Randolph.
Ventilator usage in local hospitals remains at 35% with 444 available, according to the same data source.
Shelby County reported one new death since Thursday afternoon. Of the 82 total deaths, 29 are from outbreaks at long term care facilities. African Americans also represent 69% of all deaths, according to the latest data. 
Of the 2,850 cases where race is known, African Americans disproportionately represent 67% of cases, whites 21.6% and other races 11.1%. An additional 721 cases are classified as "missing/unknown." African Americans make up 54% of the population countywide, according to U.S. Census data.
Tennessee Department of Health data shows 16,699 confirmed coronavirus cases, 287 deaths and 8,881 recoveries as of Thursday. A total of 302,317 coronavirus tests were administered statewide.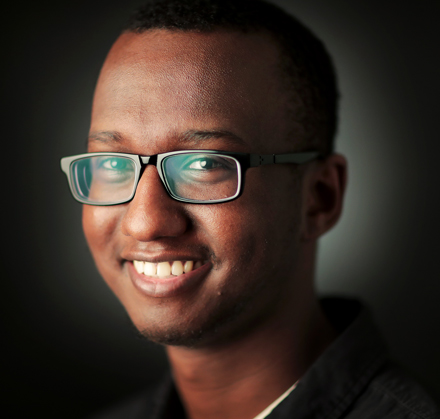 Omer Yusuf
Omer Yusuf covers Bartlett and North Memphis neighborhoods for The Daily Memphian. He also analyzes COVID-19 data each week. Omer is a former Jackson Sun reporter and University of Memphis graduate.
---