Metro
New coronavirus cases and testing jump locally
Shelby County's COVID-19 new case count rose to 127, Tuesday, May 26, but coincided with the second highest reported daily testing total to this point, according to Shelby County Health Department data released Tuesday.
This is the fifth time in the past eight days, Shelby County reported at least 100 new coronavirus cases. The average is about 96 new cases a day as testing numbers over the same eight-day span is 1,407. The positivity rate over the past eight days of data is 6.8%, and helped lower the total rate from 7.1% to 6.8%.
---
---
Shelby County Health Department Director Alisa Haushalter attributed the increase in new cases to lapses in social distancing as the county relaxes those requirements and targeted testing – specifically in nursing homes at a press briefing Tuesday.
"Our behaviors will drive the data," she said. "If we can have to some degree a new normal, and focus on good hygiene habits then we can reduce transmission and move into Phase 3 without much difficulty." 
How this latest data affects the timeline for when Shelby County and Memphis move into the final phase of its three part Back to Business plan remains uncertain.
On testing, Shelby County reached the 2,000 mark for only the second time since it began tracing the pandemic in early March. The 2,107 tests reported Tuesday is only bettered by 2,615 confirmed May 19. While testing numbers increased, it's still short of the county's goal to test 2,400 people a day.
"We continue to not utilize all of our (testing) capacity," said Dr. Alisa Haushalter, Shelby County Health Department director. "There are some test sites that really are quite busy. Others are running at 40% capacity. So I encourage anyone who is symptomatic with any flu-like symptoms to please get tested. Anyone who's been a contact to someone else who has tested positive, particularly family members or close contact in the workplace."
The daily positivity rate of the 2,107 tests was 6%, and helped stabilized the overall rate of 6.8%. Health officials want to keep the positive rate below 10% as a sign of less community transmission of the disease.
More explanation on the latest numbers and trends is expected at the countywide COVID-19 task force briefing noon Tuesday.
Shelby County confirmed 4,531 coronavirus cases, 94 deaths and 3,047 recoveries as of Tuesday, according to health department data. A total of 66,968 tests were conducted with a positivity rate of 6.8%.
Memphis and Shelby County are in second week of its Phase 2 Back to Business plan. Elected and public health officials will analyze coronavirus data trends for 21 days before deciding whether to remain at the current phase or move into the plan's final phase.
To continue the reopening process, public health and elected officials want at least a 21-day downward trend or leveling in new cases, stable hospitalization numbers, increased testing capacity and contact tracing. 
Data from how Shelby County did on Memorial Day weekend is likely to appear beginning in the middle of next week. Officials are encouraging citizens to social distance, wear facial coverings and wash their hands for at least 20 seconds or use hand sanitizer to help slow the virus's spread.
"For the most part I think this weekend was successful, we will know in 14 days how successful it was," said Shelby County Health Department Health Office Dr. Bruce Randolph.
Randolph attributes his confidence to a lack of complaint calls over the weekend and seeing people wearing facial coverings while visiting stores.
"The virus is still present even as we prepare to move forward. We must still practice safe measures," Randolph said.
Of the 94 reported deaths related to the virus, 37 – more than a third of the fatalities – are those who lived in long-term care facilities with COVID-19 outbreaks. The median age of death is 75, with ages ranging from 27 to 99.
The state Health Department shows 20,607 confirmed coronavirus cases, 338 deaths and 13,073 recoveries as of Monday. A total of 396,219 COVID-19 tests were administered statewide.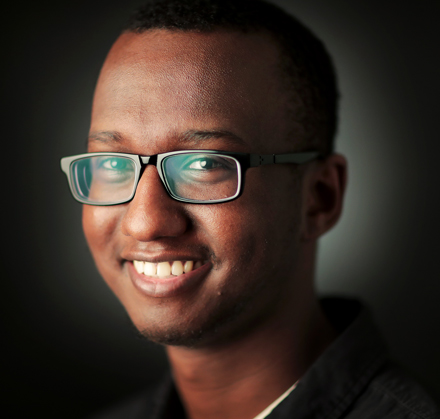 Omer Yusuf
Omer Yusuf covers Binghampton, Frayser, North Memphis and Raleigh for The Daily Memphian. Omer previously covered county government. He is also a former reporter at The Jackson Sun and a University of Memphis graduate.
---