Metro
Local COVID-19 cases rise; YMCA expands free child care for essential workers
While new local COVID-19 cases and the daily positive rate have risen in recent days, officials say are not yet concerned as they closely monitor the situation.
The 122 new coronavirus cases reported by Shelby County on Thursday was the sixth time in 10 days the daily total surpassed 100. The 8.6% mark on Thursday was nearly two percentage points higher than the total rate. 
---
---
"The next 14 days will be very crucial for us to see exactly where we are and whether things are still going in the right direction," Dr. Bruce Randolph, Shelby County Health Department health officer, said at a press briefing Thursday.
Memphis Mayor Jim Strickland also announced during the briefing that the city and YMCA are expanding free child care for essential workers beginning Monday, June 8.
---
---
The phased-in plan initially converts eight community centers in Memphis for child care programming, with plans to include an additional 15 community centers, Strickland said. Funding for the program is from the YMCA's partnership with the state Department of Human Services.
On coronavirus data, while the total positive rate has remained at 6.8% for the past six days, the daily positive rate increased each of the past four days from 5.4% on Monday, 6% on Tuesday, 6.1% on Wednesday to Thursday's number of 8.6%.
This is a potential sign a spike may occur soon if the daily positive rate continues to increase, especially if the new daily case total consistently rises above 100.
"The doctors told us to expect some kind of increase as we moved into Phase 1 and Phase 2, none of the doctors that I've heard of have sounded the alarm," Strickland said. "I do know they are concerned about it and monitor that every single day. They strongly recommend we continue to stay vigilant. Wear your mask, stay six feet away from people, wash your hands as much as you possibly can."
Shelby County confirmed 4,703 coronavirus cases, 105 deaths and 3,271 recoveries as of Thursday, according to health department data. The number of active cases stands at 1,327, and a total of 69,208 tests were conducted. 
Memphis and Shelby County are in the second week of its Phase 2 Back to Business plan. To continue the reopening process, public health and elected officials want at least a 21-day downward trend or leveling in new cases, stable hospitalization numbers, increased testing capacity and contact tracing. 
---
---
No decisions on moving into Phase 3 will occur before June 8, said Shelby County Health Department Director Dr. Alisa Haushalter. 
Randolph also gave an update on the coronavirus case demographics Thursday. About 63% of total cases are African American, 20% among whites and 17% among Hispanics.
On deaths, 65.7% of those deaths are among African Americans – a disproportionate rate as African Americans make up 54% of the county's population, according to U.S. Census data. Randolph said 80% of those who died from the virus suffered from a cardiac condition.
The partnership between the city and the YMCA is another step in lessening the impact of the coronavirus.
"The YMCA has had so many significant contributions to every community they serve, including Memphis," Strickland said. "Throughout this pandemic, they have remained true to that legacy. They have been nothing short of a fantastic partner, and adding this much service for essential workers as we work to reopen our city will be invaluable."
---
---
Currently, the YMCA is operating 18 child care programs locally for 700 children, said Jerry Martin, YMCA of Memphis and the Mid-South CEO. Once the program begins, that number increases to 41 and up to 3,000 children, Martin said.
Editor's Note: The Daily Memphian is making our coronavirus coverage accessible to all readers — no subscription needed. Our journalists continue to work around the clock to provide you with the extensive coverage you need; if you can subscribe, please do. 
To limit the spread of coronavirus as YMCA expands child care programming, increased cleaning measures, social distancing and reduced group sizes will be in place, Martin said.
"There will be no interaction between groups of 10 and that will aid us in keeping kids safe," Martin said. 
---
---
Here's a list of the eight child care locations opening June 8: 
Cunningham Community Center
Hickory Hill Community Center
Glenview Community Center
Lester Community Center
Charles Powell Community Center
Pine Hill Community Center
Douglass Community Center
Hollywood Community Center
The YMCA, city of Memphis and Shelby County partnered earlier this year to distribute meals for SCS students, who often rely on free breakfast and lunch. The meal distribution program will run through the summer, Martin said Thursday. 
For those interested in child care program, registration for the child care programming begins June 1, and you can register at ymcamemphis.org. A list of eligible essential workers for the program can be accessed here.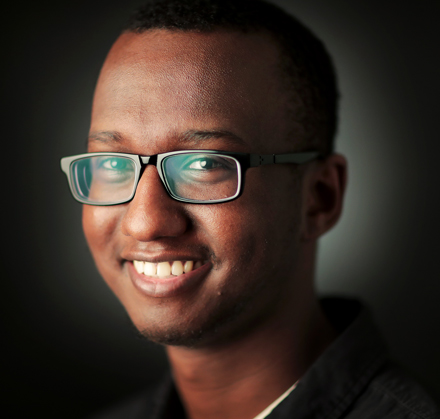 Omer Yusuf
Omer Yusuf covers Bartlett and North Memphis neighborhoods for The Daily Memphian. He also analyzes COVID-19 data each week. Omer is a former Jackson Sun reporter and University of Memphis graduate.
---