Metro
Shelby County sees case spike, positive rate rise over past two weeks
Shelby County's COVID-19 new case rate and positive rate both increased over a two-week period, according to Shelby County Health Department data.
From May 20 to Wednesday, Shelby County reported an average of 101 new cases a day, 1,655 reported tests and 6.1% positivity rate. In that span, Shelby County reported at least 100 new cases seven times with a daily high of 190 on Tuesday.
For context, Memphis and Shelby County moved into Phase 2 of its Back to Business plan May 18. Phase 2 allows groups of 50 to congregate with social distancing in place – an increase from the maximum of 10 people allowed under Phase 1. 
---
---
While the 1,655 average remains well short of the county's goal of 2,400 a day, it is the highest average over a two-week period since The Daily Memphian started analyzing coronavirus data. Though, health officials say the capacity is there to test more than 2,400 a day and encourage citizens to avail themselves to testing.
In the preceding two-week period from May 6 to May 20, the county confirmed a daily average of 76 new cases, 1,522 tests and 5% positive rate.
Overall, while testing went up slightly over the past two weeks, new cases increased even more as shown by the positive rate rising by 1.1%.
---
---
At a press briefing Tuesday, Shelby County Health Department Health Officer Dr. Bruce Randolph expressed concern about the spike in new cases and attributed it to "community transmission in general", and not Memorial Day weekend or any other specific events.
"We don't want to go back. But we cannot continue to experience increasing numbers," Randolph said. "So I'm asking that we all join in. Let's not reverse back. Let's continue our progress as we move toward opening our economy even more." 
It should be noted, the overall positive rate remains at 6.8% despite the increase in new cases over the past two weeks. And while the daily statistics have reflected an increase in recent days, the overall rate remains below the 10% benchmark health officials want.
Health and government leaders anticipated new coronavirus cases to increase as social distancing requirements were relaxed in recent weeks. Citizens are encouraged to social distance, wear facial coverings and wash their hands for at least 20 seconds or use hand sanitizer to slow the virus's spread.
"As I've said before, we knew this number would rise as more people are going back to work, going out socially, and trying to get back to some sense of normalcy," Memphis Mayor Jim Strickland said in his COVID-19 daily update Tuesday.
As a result of the increases in new cases, Strickland on Tuesday delayed the Phase 3 reopening of the Memphis economy to June 16. Originally, no decision on Phase 3 was expected until June 8.
Shelby County confirmed 5,412 coronavirus cases, 116 deaths and 3,663 recoveries, according to the health department. A total of 79,715 tests were administered in the county with a positive rate of 6.8%.
---
---
Memphis and Shelby County are in the week three of its Phase 2 Back to Business plan. To continue the reopening process, public health and elected officials want at least a 21-day downward trend or leveling in new cases, stable hospitalization numbers, increased testing capacity and contact tracing. 
Randolph also hinted at potentially making masks a mandate for citizens as opposed to a recommendation – if new cases continue to rise.
"If our numbers continue to increase, we will have no other choice but to mandate that a facial covering would be required of everyone," He said. "We don't want to go there yet."
On local hospital capacity in Shelby County, 79% of acute beds are currently occupied, according to the state's Health Resource Tracking System. Eighty percent of staffed intensive care unit beds are also occupied, according to the same data.
Health officials remains optimistic about hospital capacity since completion of an alternate care facility, at 495 Union Ave., that can house an additional 400 COVID-19 patients if necessary.
State health department data shows 24,375 confirmed coronavirus cases in Tennessee, 381 deaths and 15,916 recovered from the virus, as of Tuesday. A total of 462,136 tests were administered by the state.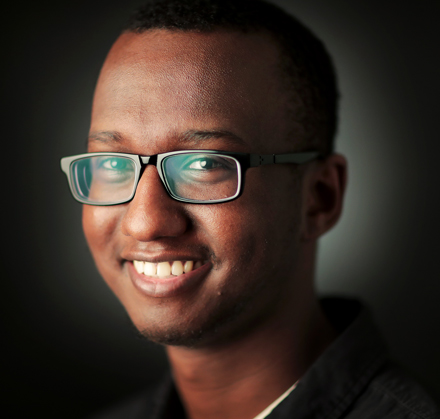 Omer Yusuf
Omer Yusuf covers Bartlett and North Memphis neighborhoods for The Daily Memphian. He also analyzes COVID-19 data each week. Omer is a former Jackson Sun reporter and University of Memphis graduate.
---