Metro
Health Department: 232 hospitalized locally for coronavirus
The positivity rate over the past week has been 10.3%, David Sweat, head of epidemiology at the Shelby County Health Department, said at the Thursday, June 25, Memphis and Shelby County COVID-19 Joint Task Force briefing.
Sweat said there has been a disproportionate impact on the African American community, which makes up 56% of cases. Hispanics also are affected at a disproportionate rate, Sweat said.
On pediatric cases, about 40% are children from the Hispanic community, Sweat said.
"A lot of folks in demographically or ethnically minority populations are working in essential work jobs or jobs difficult to perform at home," Sweat said. "That puts them at increased risk to be out in the community … what we see with our pediatric cases is someone who has been in the community has become infected with COVID-19 and when they come back home, of course, they bring the virus to everyone that lives in their household, including their children."
Of fatal cases, 90% are people 55 and older, Sweat said. Age isn't the only risk factor; other factors include who they are interacting with and co-morbidities they had prior to contracting COVID-19. The biggest risk factor in COVID-19 deaths is cardiac problems, Sweat said.
The age group with the largest number of COVID-19 cases is those between 25 to 44. They make up 39% of cases, according to Health Department data.
On hospital capacity, Sweat said there were 232 COVID-19 patients in local hospitals as of Wednesday night.
Public health officials are confident hospitalization numbers are within current capabilities of the health care system, Sweat said.
The 232 hospital patients includes both acute and ICU patients. Hospitalizations is one factor the task force looks at when evaluating the pandemic locally. Other factors are new cases over a 14-day period, testing capacity and contact tracing. 
Sweat reiterated that the age of those hospitalized has gone down since the pandemic started locally in early March. 
He mentioned "unsafe" gatherings as one factor in cases increasing among younger people.
Sweat mentioned concerns about gatherings ahead of the July 4 weekend and anticipated events like the ones during Memorial Day weekend.
"We would ask people to be more careful," he said.
Sweat said officials are not moving forward into Phase 3, but don't want to move backwards.
On COVID-19 compared to the flu, Sweat said the only flu case numbers the health department tracks are fatal cases. In a typical flu season, it would be a "bad" flu season if we had 60,000 deaths nationwide. In the U.S., more than double have died from COVID-19 in a shorter amount of time.
On whether the surge date has moved given an increase in cases, Sweat said the surge is expected to be in October. He says he would look at that more closely later Thursday or Friday, but there are no new updates.
On where we are as opposed to three months ago, Sweat mentioned the early challenges with testing capacity. He said the area has capacity to test as many as 8,000 people a week and said that's not the case in a lot of counties across America.
Sweat said if the Health Department tells you to self-isolate, they need compliance from those quarantined. 
"If you're in quarantine, don't go to work, don't go shopping," he said. "We can't sit outside your house and make you do it."
As for masks, Sweat said officials are again encouraging people to wear them. He talked about how masks interfere with transmission of the virus.
Sweat said officials prefer people wear masks voluntarily, but will look at other measures if necessary.
On schools reopening, Sweat said there is a subgroup within the task force to address that issue.
Sweat said health officials intend to work in close coordination with school districts on reopening plans. Private schools will also likely have to submit plans for approval to the Health Department like businesses, Sweat said. 
Sweat said there is concern about COVID-19 in nearby states. DeSoto County, West Memphis and Fayette County representatives are on the calls with the county's COVID-19 task force. They want to have a regionally coordinated response, Sweat said.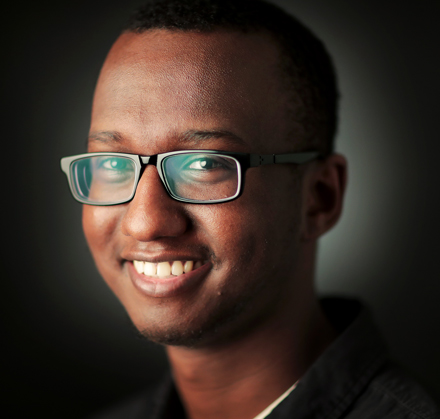 Omer Yusuf
Omer Yusuf covers Bartlett and North Memphis neighborhoods for The Daily Memphian. He also analyzes COVID-19 data each week. Omer is a former Jackson Sun reporter and University of Memphis graduate.
---