Metro
Health Department closing bars, issuing restaurant closing time restraints
As COVID-19 cases and hospitalizations rise at record rates within Shelby County, the Health Department announced Tuesday that bars will close and restaurant hours reduced effective at midnight Wednesday.
Shelby County COVID-19 task force members hinted over the past week at implementing such restrictions as community transmission grew locally.
Restaurants will be ordered to close at 10 p.m. in the latest Shelby County health directive, Alisa Haushalter, Shelby County Health Department director, said during Tuesday's press brieifing. Haushalter later clarified that bars within restaurants can still serve food.
"Across the United States, we know that bars and restaurants continue to be places that there is higher levels of transmission," Haushalter said. "That has to do with the behaviors people engage in those facilities, but it's also very difficult to mask (in there)."
"The first step was to mandate masking," she continued. "We have worked very diligently to message about the importance of masking, but that has not been sufficient enough to get the percentage of people wearing masks to the level that we need."
The latest restrictions come after the Shelby County Health Department implemented a mask mandate countywide last Friday for anyone over the age of 12. Haushalter said the new health directive will clear up the previous one, which said the mandate applied to anyone over older than 2. 
---
---
Rising COVID-19 infection in Shelby County is in line with trends statewide and throughout the U.S. as restrictions on places such as bars and restaurants were eased in recent weeks.
After a five-day stretch when the county reported four of its five highest daily increases in new COVID-19 cases, Shelby County reported 190 and 146 cases on Monday and Tuesday, respectively.
However, testing numbers dropped off significantly and a daily positivity rate of 13.2% on Monday and 16% on Tuesday indicates the virus is still not under control.
During the first week of July, Shelby County's averaging 323 new cases a day with a positivity rate of 13.5%. COVID-19 hospitalizations have also reached record levels in recent weeks.
There were about 300 COVID-19 patients in local hospitals as of July 3, according to Memphis Mayor Jim Strickland's daily update on Monday.
Of the decreasing capacity in local hospitals, Haushalter said the alternate care facility is not needed right now, but the state officials ultimately determine when it opens.
"All the hospitals are currently working together to make sure they can meet (the) need, and the alternate care site stands ready for use as needed," she said.
Shelby County reported 12,165 coronavirus cases, 200 deaths and 7,715 recoveries, according to health department data. The number of active cases in Shelby County is 4,215.
---
---
A total of 143,329 tests were administered countywide with an 8.5% positivity rate. That's the highest overall rate locally since May 3.
Citizens are encouraged to stay six feet apart from one another, wear a mask or facial covering and wash their hands for at least 20 seconds to slow the spread of coronavirus.
Prior to issuing a countywide mask mandate, the Health Department did not have the legal authority to issue a mandate, instead "strongly recommending" citizens wear a mask or facial covering.
Haushalter said the county's COVID-19 task force will look at further restrictions on restaurant capacity and gyms can remain open or reduce capacity.
"We have an opportunity at this time for all of us to step up and do what we can as individuals to reduce transmission and if we do that we can get back to school, back to work just as we plan as a larger community," Haushalter said.
Shelby County Mayor Lee Harris said a long-term approach to slowing the virus is needed as it's not going away anytime soon. For him, that means protecting the most vulnerable to coronavirus.
"Those are nursing homes, prison communities and minority communities," Harris said. "We'll continue to focus for the foreseeable future on protecting the vulnerable communities."
 Editor's Note: The Daily Memphian is making our coronavirus coverage accessible to all readers — no subscription needed. Our journalists continue to work around the clock to provide you with the extensive coverage you need; if you can subscribe, please do.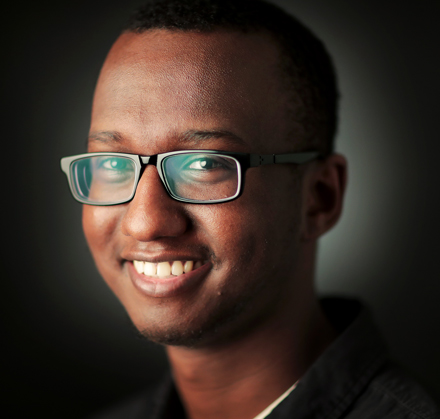 Omer Yusuf
Omer Yusuf covers Bartlett and North Memphis neighborhoods for The Daily Memphian. He also analyzes COVID-19 data each week. Omer is a former Jackson Sun reporter and University of Memphis graduate.
---