Metro
COVID Task Force in search of 'testing czar'
City of Memphis Chief Operating Officer Doug McGowen reiterated that officials are prioritizing symptomatic patients and those with direct exposure to the novel coronavirus for testing.
---
---
McGowen said they are able to retain basic testing capacity for the near future while waiting on labs to expand capacity. The hope is to then allow essential and asymptomatic patients to be tested again once backlog is reduced, he said.
McGowen said they are looking for a "testing czar" to look at COVID-19 testing in Shelby County.
"We're really looking for some help here," McGowen said.
Alisa Haushalter, Shelby County Health Department director said the number of cases is from "many" days not just a 24-hour period.
She said the 15% positivity rate over the past week is concerning. She mentioned that the overall rate is still below 10%.
Haushalter said transmission is stable, but not growing exponentially. She said we will reach a "new" normal, but there are times that new normal may adjust.
Haushalter said the term "isolation" is used for people who are ill, whether that's someone who tested positive or is probable for the virus. They must be isolated for 10 days and be symptom-free for one day without medication and then can return to work.
Haushalter said for someone who is symptomatic it may take 20 or more days before they can return to work. She said there is no recommendation that an individual who tested positive be tested again before turning to work.
On "quarantine," she said that only applies to those who are established as a contact, but are not ill. They must be quarantined for 14 days and return to work on the 15th day. They don't have to be tested again before returning to work, she said.
Haushalter said contact tracing in any facility is done in a similar way. Once the report comes to the Health Department, they begin contact tracing. They will work with schools to figure out if it happened at school or at home.
Haushalter said they are looking to expand contact tracers. They could have as many as 250 contact tracers.
She said they will have dedicated contact tracing teams on vulnerable populations such as schools and nursing homes.
She said they will be looking at a main contact to help with contact tracing in schools.
Haushalter said following meeting with Centers for Disease Control officials, they need to look at adjusting contact tracing efforts.
Haushalter said pediatric cases will be a high priority. She said they will have slight modifications.
On returning to schools, Haushalter mentioned documents from American Academy for Pediatrics and CDC as being important in that discussion. Haushalter said they support both.
Haushalter said teachers need to plan for 6-feet distancing and masking. She said that could be revised in the fall.
Haushalter said they've received a lot of school reopening plans. They first go to the legal department or then go to another health department official for additional feedback.
She said they do not formally approve or disapprove plans.
Memphis Mayor Jim Strickland began Thursday's Memphis and Shelby County Joint COVID-19 Task Force briefing by thanking task force members for their work during the pandemic.
"I've seen the best of Memphis and Shelby County and what they have to offer," Strickland said.
Strickland mentioned how the task force has grown to include not just Memphis and Shelby County governments but schools, nonprofits, municipal governments, hospitals and more.
"The work of this group is unfortunately far from over," Strickland said. "We have a long way to go before there is a widely distributed vaccine."
Strickland said more businesses are complying with the mask ordinance: 458 mask complaints were made to the city government and 373 went into compliance after code enforcement went to visit those businesses.
He said only one business has been issued a second summons.
Strickland said enforcement of mask ordinance has been strong and very good. He said people are abiding by wearing masks, which makes it easier.
"It's becoming the norm, and that's what we want," he said.
Strickland said most businesses come into compliance once they're educated on the ordinance.
He said they have not come "close" to shutting down a business due to mask ordinance.
Strickland said restaurants can expand on their own private property such as a parking lot. The other way is a publicly-owned right of way such as sidewalk or street. (Referring to restaurants being able to expand seating outdoors.)
---
---
Now on the Board of Health resolution brought to the County Commission's health committee. Shelby County had a Board of Health, but it disbanded in 1911.
Haushalter said the pandemic shows this is the time to reestablish the Board of Health in Shelby County.
The board would provide advice to the Health Department and establish rules to promote public health. The Commission will vote on the matter Monday.
Haushalter gave no date on when appointments would be made for board of health, if approved. It could take a month or longer to constitute the board.
Haushalter said Board of Health positions will not have a salary and that Board of Health positions are appointed.
The board would provide advice to the Health Department. It also become the voice for public health locally, Haushalter said. 
Haushalter said this isn't an attempt to isolate public health decisions from "politics." She said having various opinions is a good thing.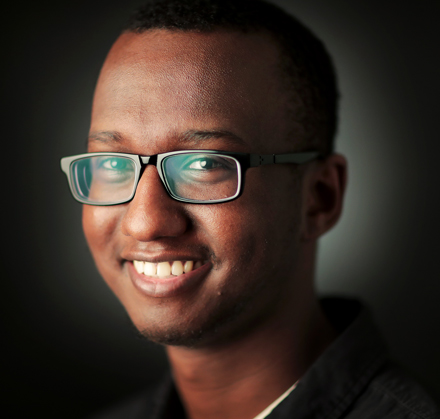 Omer Yusuf
Omer Yusuf covers Bartlett and North Memphis neighborhoods for The Daily Memphian. He also analyzes COVID-19 data each week. Omer is a former Jackson Sun reporter and University of Memphis graduate.
---