Metro
528 new COVID-19 cases over several days, health official says
The 528 new COVID-19 cases reported Tuesday, July 28, are test results from several days, said Dr. Bruce Randolph, Shelby County Health Department health officer.
Processing times for coronavirus tests in Shelby County have increased due in part to backlogs of tests in local labs. One contributing factor is laboratories not having the proper chemicals - reagents - to process those results.
---
---
There are indicators this trend is changing, Randolph said, during the Memphis and Shelby County COVID-19 joint task force briefing on Tuesday.
"The labs have improved their capacity, improved their availability of the reagents (to process results), therefore there is an improvement in getting results out quicker," Randolph said. "Our expectation is that within the near future, the length time (it is) taking to get reports back will be lessened."
The case total reported Tuesday is the second highest daily increase since tracking of the pandemic began. An additional 3,391 test results were reported with a positivity rate of 15.6%.
"The number of confirmed cases is relatively high," said Shelby County Mayor Lee Harris. "It reminds us that we are not out of the woods at all. It reminds us that we have a lot of work to do, and things may darken before they abate."
Overall, Shelby County reports 19,964 coronavirus cases, 263 deaths and 13,901 recoveries, according to Health Department data. A total of 194,192 COVID-19 tests have been administered in Shelby County, with a 10.1% positivity rate.
---
---
As of Monday, there are 357 COVID-19 patients in Memphis hospitals, according to the state's Health Resource Tracking System.
Local hospital capacity is currently in the "yellow" – between 80% to 90% utilization. Acute care beds are at 89% occupancy, and intensive care unit beds are reported at 88% utilization.
Several ways to slow coronavirus' spread are by wearing a mask or facial covering, consistent hand-washing and staying 6 feet apart from another person.
Both Harris and Randolph reiterated the importance of wearing a facial covering at Tuesday's briefing. Earlier this month, the Health Department mandated masks countywide in public places.
"Masking does work; we just need everybody to embrace this new normal," Harris said.
Editor's Note: The Daily Memphian is making our coronavirus coverage accessible to all readers — no subscription needed. Our journalists continue to work around the clock to provide you with the extensive coverage you need; if you can subscribe, please do.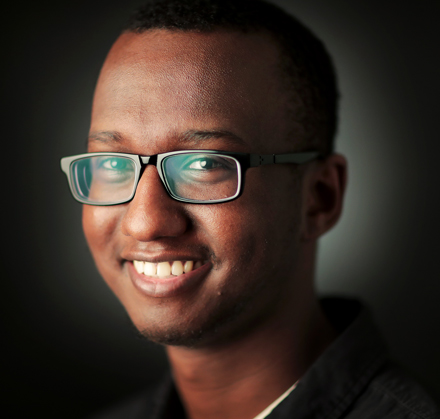 Omer Yusuf
Omer Yusuf covers Binghampton, Frayser, North Memphis and Raleigh for The Daily Memphian. Omer previously covered county government. He is also a former reporter at The Jackson Sun and a University of Memphis graduate.
---