Metro
New Shelby County COVID-19 cases increased by 96% in July
COVID-19 case growth continues to outpace testing numbers in Shelby County as the positivity rate rises locally, according to local Health Department data.
The number of coronavirus patients in Memphis-area hospitals also increased over the past two weeks, according to the state's Health Resource Tracking System.
---
---
From July 15 to Wednesday, July 29, Shelby County averaged 375 new cases a day, from 2,463 daily tests yielding a 15.2% positivity rate.
Three of the five highest daily increases in new coronavirus cases occurred over the past two weeks. The daily rate of positive cases never dropped below 11.3% recorded July 21 with the highest single-day positive rate of 18.4% in that span on July 23.
It should be noted when evaluating these numbers that laboratories are backlogged in processing tests not only in Shelby County, but nationwide. This means daily reports include tests results from multiple days – even as far back as 17 days.
---
---
Testing capacity in Shelby County is also at capacity and health officials are prioritizing only those with symptoms or those who have had direct exposure to a COVID-19 patient.
However, even with slower test turnaround times and testing capacity overwhelmed, the positivity rate and cases continue to rise to record levels.
"We have to prepared to continue to work (on fighting the virus) until there is a treatment or a vaccine identified," County Mayor Lee Harris said at a Tuesday press briefing.
In the preceding two-week period, the county averaged 328 new cases and 2,401 test results each day with a positivity rate of 13.7%.
Two of the other five highest daily increases were reported between July 1 and July 15. Only one time in that period did the daily positivity rate not exceed 10%, with 9.7% reported on July 11.
Over the entirety of July, new coronavirus cases in Shelby County increased by 96%, while tests administered rose by 53%. The overall positivity rate jumped from 7.9% on July 1 to 10.2% on Wednesday.
The county Health Department reports 20,056 coronavirus cases, 268 deaths and 14,386 recoveries in Shelby County.
A total of 196,936 tests were administered in Shelby County yielding a 10.2% positivity rate.
The number of active cases in Shelby County is 5,402. On July 1, current COVID-19 cases totaled 3,271.
Of the 268 deaths, 80 are attributed to outbreaks at nursing home facilities. The 76 deaths reported since July 1 represent 28.4% of all COVID-19 deaths in Shelby County.
A total of 363 COVID-19 patients are in Memphis-area hospitals. Total acute-care bed occupancy is at 90%, while intensive-care unit bed utilization is 89%, as of Tuesday.
Fifteen percent of acute-care patients are either COVID positive or under investigation for having the virus, while 36% of ICU patients either have coronavirus or are awaiting testing results for COVID-19.
The overall hospital capacity remains similar to data reported two weeks ago. On July 15, acute-care bed capacity was at 91%, with ICU occupancy at 90%.
Thirteen percent of acute-care patients either had coronavirus or are awaiting test results with 38% of ICU patients in the same categories.
Hospital data is reflective of facilities in Shelby, Lauderdale and Tipton counties in Tennessee, Crittenden County in Arkansas, and DeSoto County in Mississippi.
Symptoms for coronavirus include, but are not limited to, fever or chills, cough, fatigue or shortness of breath, according to Centers for Disease Control and Prevention guidelines.
Wearing a mask or facial covering, remaining 6 feet apart from other people and washing your hands for at least 20 seconds are several keys to slow the virus' spread.
Increased mask usage locally, since the countywide mandate was implemented, has led to the reproductive rate decreasing slightly, Dr. Bruce Randolph, Shelby County Health Department health officer, said this week.
Randolph pointed out, however, that wearing a mask does not mean to ignore social distancing guidelines.
"Wearing the mask, you still need to maintain 6 feet separation," Randolph said. "The mask doesn't give you the liberty to still be crowded and be up close to people. It's mask and 6 feet separation, at least if not greater."
Editor's Note: The Daily Memphian is making our coronavirus coverage accessible to all readers — no subscription needed. Our journalists continue to work around the clock to provide you with the extensive coverage you need; if you can subscribe, please do.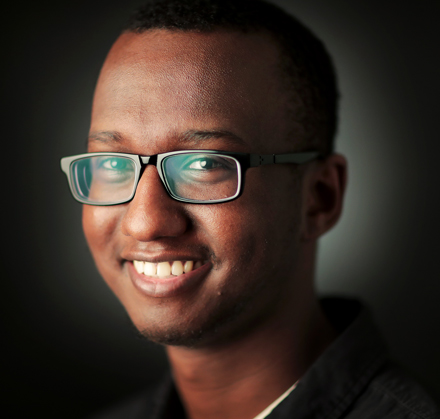 Omer Yusuf
Omer Yusuf covers Binghampton, Frayser, North Memphis and Raleigh for The Daily Memphian. Omer previously covered county government. He is also a former reporter at The Jackson Sun and a University of Memphis graduate.
---