Analysis
Metro
New COVID-19 cases, transmission rate up slightly in Shelby County
New COVID-19 cases and the transmission rate in Shelby County slightly increased over the past two weeks, while the number of current coronavirus patients in local hospitals continues to decline.
From Sept. 12 to Saturday, Sept. 26, Shelby County recorded an average of 154 new cases and 12,242 test results each day yielding a 1.3% positivity rate. During this period, Shelby County reported its highest single day increase since Aug. 9 with 293 new cases reported Sept. 17.
---
---
However, the Shelby County Health Department recently changed the way it reported tests. The Health Department's daily coronavirus updates now include all test results, meaning it's no longer solely the number of people tested but the total tests performed countywide.
The change occurred on Sept. 15 when Shelby County reported 132,442 additional test results from over the past six months. In the 10 days since, Shelby County's reported 154 new cases and 3,323 test results with a 4.6% positivity rate.
Though one potential indicator of the virus's recent impact is during the week of Sept. 13 to Sept. 20, tests performed during that span yielded an 11.8% positivity rate. That's the latest data available, and does not give a reflection on tests performed in the past week.
From Aug. 29 to Sept. 12, the Health Department reported an average of 116 new cases and 1,173 test results a day with a 9.9% positivity rate. Shelby County reported 200 or more cases only twice in this period, with the highest single-day total being the 221 cases recorded Aug. 29.
Overall, the Shelby County Health Department reports 31,044 coronavirus cases, 454 deaths and 28,954 cases classified as inactive/recovered.
---
---
The number of active cases in Shelby County is 1,636, an increase of more than 200 from the 1,412 reported Sept. 12.
Symptoms for coronavirus include, but are not limited to, fever or chills, cough, fatigue and shortness of breath, according to Centers for Disease Control and Prevention guidelines.
Wearing a mask or facial covering, remaining 6 feet apart from other people and washing your hands for at least 20 seconds are several key strategies for slowing the virus' spread.
Shelby County Health Department Director Alisa Haushalter encouraged citizens to avoid activities or places where higher risks of transmission are possible.
"That includes making decisions on whether you would go to a restaurant or limited service restaurant," she said on Thursday. "Limiting your time there and adhering to the restrictions put forth. For individuals who have chronic illnesses or who are 55 or older, you really need to make sound decisions about the activities that you'll participate in."
The infection rate continues to rise in Shelby County over recent weeks. Two weeks ago, the infection rate was 0.87, according to COVID Act Now.
As of Saturday afternoon, the reproductive rate is 1.08. Meaning one positive coronavirus patient is currently infecting more than one person.
There were 168 COVID-19 patients in Memphis-area hospitals as of 5 p.m. Thursday. A decrease from the 193 reported two weeks ago.
Hospital capacity has remained in the "yellow" during the past month, meaning between 80% to 90% utilization, according to Tennessee's Healthcare Resource Tracking System.
Currently, acute care and ICU bed occupancy is 89%. COVID patients or those suspected of having the virus represent 6% of acute care patients and 19% of ICU patients.
Two weeks ago, acute care bed capacity was at 89%, while ICU bed utilization was 90%.
Hospital data is reflective of facilities in Shelby, Lauderdale and Tipton counties in Tennessee, Crittenden County in Arkansas, and DeSoto County in Mississippi.
More than 25% of the 452 coronavirus-related deaths are attributed to outbreaks or clusters in nursing homes.
The three most common comorbidities associated with coronavirus-related deaths are cardiac condition (81.7%), diabetes (42.1%) and/or respiratory condition (33.8%), according to Health Department data.
The coronavirus has consistently impacted minority communities at higher rates since the pandemic first hit Shelby County in March. African Americans represent 61% of COVID-19 deaths in Shelby County despite making up 52% of the population.
That disproportionate rate is also seen the breakdown of coronavirus case by demographics. African Americans and Latinos represent nearly 80% of all reported cases, while representing 60% of the county's population.
Editor's Note: The Daily Memphian is making our coronavirus coverage accessible to all readers — no subscription needed. Our journalists continue to work around the clock to provide you with the extensive coverage you need; if you can subscribe, please do.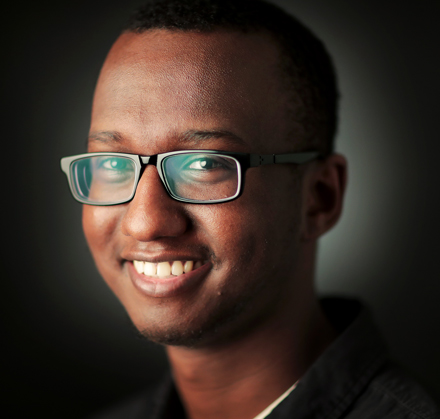 Omer Yusuf
Omer Yusuf covers Bartlett and North Memphis neighborhoods for The Daily Memphian. He also analyzes COVID-19 data each week. Omer is a former Jackson Sun reporter and University of Memphis graduate.
---