Shelby County Mayor Lee Harris acts to expand grand jury
Shelby County is seeking to expand grand jury operations to help reduce the time a prisoner waits in jail before learning if they will be indicted or their case is resolved, officials said.
Shelby County Mayor Lee Harris sent a letter to a county jury coordinator requesting them to expand grand jury operations immediately by adding a foreperson and increasing the grand jury's schedule from two to three days a week — the panel currently convenes on Tuesday and Thursday.
In addition to reducing the backlog of grand jury cases, Harris' initiative would reduce the county's jail population – one of the top priorities he campaigned on during the August election.
"I want the grand jury to meet more often so we can put in the pipeline more indictments or more differentiations of whether an indictment applies, because if you can run through more of these cases, some of these cases maybe an indictment doesn't apply," Harris said. "It's rare, but sometimes the grand jury comes back and says no indictment."
The additional day for the grand jury was recommended to Harris by the Shelby County Safety and Justice Challenge Committee that is made up of court and law enforcement officials including Shelby County District Attorney Amy Weirich.
"There are a couple of different places where cases get bogged down, so to speak, and we've been working really hard with the police department on one of those areas, and that is in the delivery of the state report to our office," Weirich said, "so they have to deliver that state report before we can prepare a case for grand jury and sometimes that gets delayed, and they have been working with us to get those to us quicker."  
The other area where they see delays is getting the case on the docket once there has been an indictment, Weirich said.
"By adding this third grand jury day hopefully that will help with some of this delay," she said. "This is something that the Safety and Justice Challenge Committee asked Mayor Harris to do. This is something we have discussed for a while now."
The Safety and Justice Committee was formed a few years ago as part of a MacArthur Foundation project that the Shelby County Sheriff's Office has been working with since 2015, when the department received $500,000 in grant funding to develop strategies that help law enforcement agencies look at ways to reduce jail overcrowding. 
"Our analysis showed that adding an additional grand jury should help reduce the length of time individuals are in jail waiting adjudication, it should reduce by about 18 days," said Elaine Borakove, president of Justice Management Institute, a criminal justice agency that is working with the committee and the county to reduce the jail population.
Borakove said their role has been "to help (Shelby County) use data to understand what the drivers of the jail population are and to identify strategies to help safely and effectively reduce the jail population without compromising public safety."
Chris Floyd, Shelby County Criminal Justice coordinator, said the number prisoners who have had their cases "held to state," which means their cases have been submitted to the grand jury but have not been indicted, has increased.
She said as of November there were 400 people in jail waiting to see if they would be indicted by the grand jury.
"Because that's such a large number we knew that was the group we wanted to focus on," Floyd said. "Having the third grand jury will help get those cases to the next step of criminal court sooner. Getting to criminal court is going to be that step that gets closer to the case being resolved."
What grand juries do
Grand juries are presented evidence in secret from prosecutors. The job of the grand jury is then to decide based on the evidence, which includes testimony, if there is sufficient evidence to file a charge – called a true bill or an indictment.
The foreperson for the grand jury is selected by Shelby County criminal court judges. It is a part-time position paid for by the county, Weirich said.
Grand jurors are selected after they get a notice like other jurors and are informed that they are serving on the grand jury for a six-week term.
"The jurors themselves change, but not the foreperson, they keep the job until they don't want it."
Last year in Shelby County, the process of how the grand jury operates was lifted a bit when criminal court judges signed an order firing one of the two forepersons of the county grand jury. Mary Thomas, who was a long-time foreperson, was fired for not following proper procedure when she allowed five alternates, along with the 12 grand jury members, to hear testimony and then vote on each indictment.
Alternates are not supposed to vote unless one the 12 jurors is replaced for some reason. The alternates told the judges who then fired Thomas. Weirich said her office dismissed all the indictments returned by the grand jury in July when the incident occurred.
During the incident, the other grand jury foreperson, Pat Vincent, announced that he was retiring. Since then Weirich said two new forepersons have been hired and now a third will be hired.
The additional grand jury foreperson will be over the grand jury that will meet on Wednesday, Dec. 19.
"What our letter says is hire somebody else, have a third day and the budget will support that activity, so go ahead and do it," Harris said.
The 2018-19 fiscal year budget that runs through June 30, 2019, has $109,000 in unallocated funds for the jury commission, which is sufficient to fund a grand jury expansion, according to Harris' letter.
Reporter Yolanda Jones contributed to this story.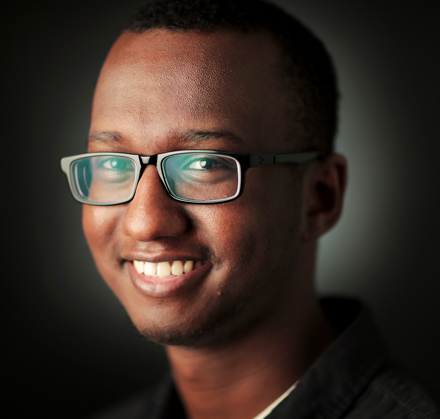 Omer Yusuf
Omer Yusuf is the county government reporter for The Daily Memphian. Omer was previously a reporter at The Jackson Sun and is a University of Memphis graduate.
---