Registry of Finance lowers fines against three Memphis representatives
The Tennessee Registry of Election Finance reduced or dropped fines Wednesday against two freshmen representatives and a veteran House member, all from Memphis, telling them to "go and sin no more."
The Registry dismissed a $5,000 assessment against Democratic Rep. Jesse Chism for late filing of a pre-primary fundraising report. Chism, who is entering his first year in office, has only $33 in his account and told the board he was his own treasurer for the campaign.
"I made the terrible mistake of trying to do everything on my own," Chism said.
Chism said he plans to move forward without making more slip-ups on finance reporting. He had signed for a late-filing notice Aug. 2, but did not file a report for two and a half months.
Two late-filing violations also were dismissed against longtime Rep. G.A. Hardaway.
"I'm not violation-free, but I'm excuse-free," said Hardaway, who has been handling his own reporting and filed two reports Oct. 24, one of them 92 days later and the other 56 days later.
Hardaway, who said he had trouble at one point logging in to the state's reporting system, also found out at the board meeting he still had one more late report. He must file it by Jan. 18 to avoid having to go again before the Registry and explain the matter.
Still, Registry officials notified Hardaway he needs to balance his reports regarding $7,000 in political action committee contributions during 2017.
In addition, the Registry reduced an $8,175 assessment against Rep. London Lamar to $300 for three violations dealing with late disclosure reports.
"I appreciate a second chance to get it right and I appreciate that grace," Lamar told Registry members.
Lamar explained she appointed a treasurer to handle her campaign finances last year but that he stopped responding to calls and handling her financial affairs when his wife got pregnant. Lamar also admitted she lacks accounting expertise and is seeking the help of a CPA to ensure she doesn't violate filing rules again.
Registry member Hank Fincher, a Democratic representative on the board, called for a much lighter penalty due to Lamar's first time as a House candidate.
"This is a confusing, bewildering process, running for office … and serving in the Legislature," said Fincher, who attended the meeting by conference call.
Lamar acknowledged three late-filing notices from the Registry were sent to her home, but she said one of them was probably signed by her mother. She said she handles most of her communications electronically.
Rep. Joe Towns, another Memphis Democrat, was issued a show-cause notice Wednesday requiring him to explain at the board's Feb. 13 meeting why he has been late on filings. Registry members voted in 2018 to fine Towns a total of $20,000 in two $10,000 civil penalties for failure to make financial reports in the second quarter and pre-primary periods.
Towns already had outstanding penalties of $10,000 for late filing of a mid-year 2017 report and $5,000 for late filing of an appointment of treasurer form, according to Rawlins. Since being elected in 1996, Towns has been fined a total of $100,000 and several years ago was penalized $35,000 for a single violation, according to reports.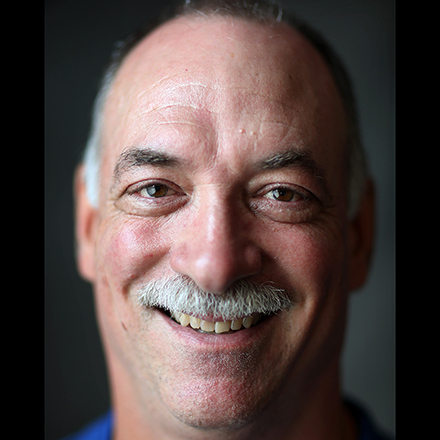 Sam Stockard
Sam Stockard is a Nashville-based reporter with more than 30 years of journalism experience as a writer, editor and columnist covering the state Legislature and Tennessee politics for The Daily Memphian.
---