Commissioners want more Juvenile Court reforms after DOJ report discussion
Shelby County Commissioners reiterated more reforms are needed at Shelby County Juvenile Court after discussing a Department of Justice monitor's report that concluded the agency is "deeply flawed" and enables "a culture of intimidation" in due process procedures.
The Shelby County Commission discussed DOJ monitor Sandra Simkins' findings at its first committee session of 2019 Wednesday. Simkins' final report on the court's due process procedures came about two months after the DOJ ended its six-year oversight over Juvenile Court in October.
Commissioner Tami Sawyer wanted the commission to address the report's findings before deciding whether to recommend allocating $1.3 million toward a new $25 million Shelby County Juvenile Detention Center, which the commission did after the discussion about the DOJ report.
"We want less beds," she said. "We want a smaller number of kids held, but if our practices don't change, if our prosecutors don't stop referring our kids to (the) detention (facility), we can have 85 beds with 100 kids and then we have an even bigger problem." 
The two biggest concerns Simkins raised in her report were the high number of transfer hearings of detained youth to adult court and the potential conflict of interest that several hundred children a year are represented by attorneys who practice under the direct control of the juvenile court judge.  
Simkins, who was on speakerphone during the discussion, said her "report speaks for itself" and the issues she raised are not new.
According to county disproportionate minority contact coordinator Jessica Indingaro, Shelby County transferred 98 youth detainees to adult court last year.
Vice chairman Mark Billingsley said he was concerned about the high number of youth detainees being transferred to adult court in the county compared to the rest of the state.
"I think this is very telling, because this is the root of some of our issues," he said.
Shelby County District Attorney Amy Weirich released the following statement after the commission's discussion and said she looks forward "to this level of concern being extended to the innocent victims of these violent crimes."
"We request transfer hearings in one-third of the eligible cases," Weirich said in the statement. "These are juveniles charged with murder, rape, carjacking and robbery. They are also, typically, juveniles who have been in and out of juvenile court countless times and continue to victimize our citizens."
Shelby County Mayor Lee Harris hopes to have addressed one of Simkins' concerns after announcing defense attorneys for juvenile detainees will now be handled by a person to be hired by the mayor.
Commission Chairman Van Turner said, like several other commissioners, he was in favor of the mayor's decision.
"I think the defense counsel needs to be independent and separate from the judiciary (branch) and prosecutors," he said.
Simkins said that decision is a step in the right direction, but encouraged the commission, which must approve the change, to be engaged in the process and retain a form of local oversight over the court.
Juvenile Court Judge Dan Michael has disputed Simkins' findings through a text message from his assistant Leon Gray.
"I feel her bias and unfounded comments overtly contradict the findings, which show the due process portion of the now-terminated MOA in compliance," Michael said.
Billingsley, who requested Simkins' report, said he's encouraged the commission and mayor's administration agree that juvenile justice reform has to take place.
"How we get there might be different, because there are lots of suggestions and we're at the early stages of this," he said. "But we still have a lot of work to do."
Detention facility funding passes first step
The County Commission recommended funding a $1.3 million down payment for the new detention facility, which is one of Harris' top priorities in 2019.
---
"All the children would just look straight up. The AC system wasn't working as well … This had to be taken care of and I'm glad we're moving in that direction."
County Commissioner Reginald Milton, after touring the current facility 
---
The center, which is being called the Juvenile Justice and Education Center, would feature an outdoor greenspace, a new gymnasium and additional classrooms and educational opportunities for juvenile detainees.
According to a facility assessment done by the county in 2017, the current facility was found to have deficiencies in size, housing and education.
Commissioner Reginald Milton said he toured the current facility last year with Commissioner Michael Whaley and called it "depressing."
He noted it had a leaking roof and a basketball court with no goals.
"All the children would just look straight up," he said. "The AC system wasn't working as well … This had to be taken care of and I'm glad we're moving in that direction."
Chief Administrative Officer Patrice Thomas said if the county sticks to its current timeline, it hopes to break ground on the facility during the 2020 fiscal year.
In other business, Turner withdrew his resolution that would have allowed the County Commission to appoint an interim replacement for the vacated District 32 state Senate seat.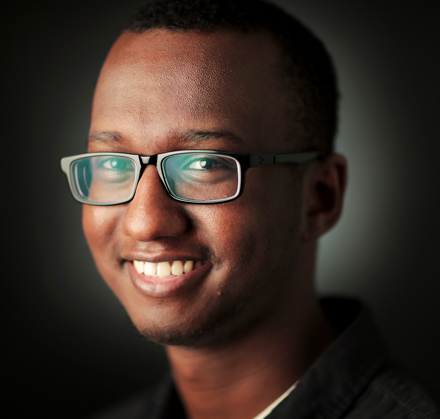 Omer Yusuf
Omer Yusuf is the county government reporter for The Daily Memphian. Omer was previously a reporter at The Jackson Sun and is a University of Memphis graduate.
---